Eight top Scots selected for World Indoors 2018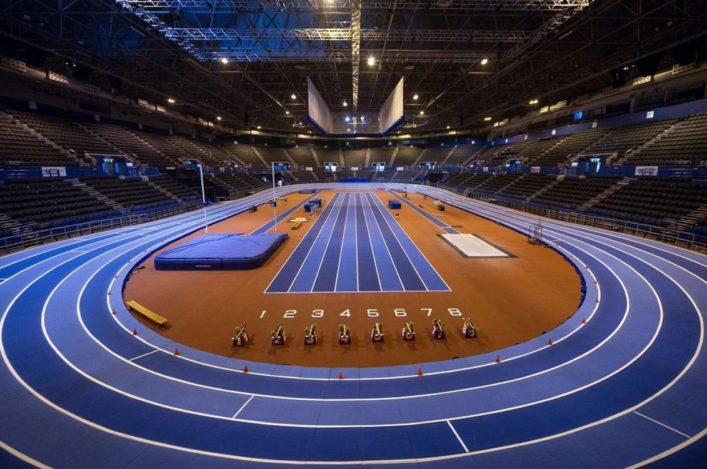 Arena Birmingham will host the World Indoors from March 1-4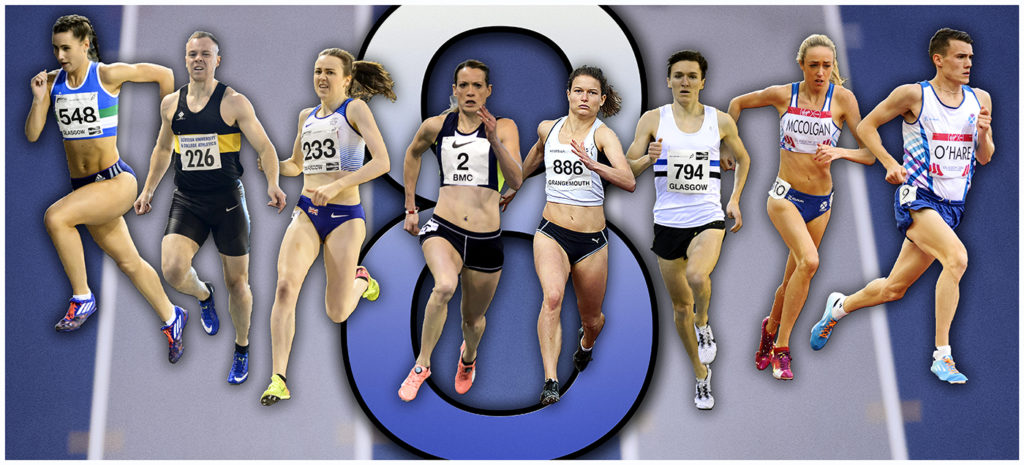 British Athletics website team announcement
Eight Scottish athletes have been selected to represent GB and NI at the World Indoors in Birmingham.
It is another stunning endorsement of the hard work by athletes and coaches and is double the best cohort of Scots involved at this particular global event – with four selected in 2016 and 2014.
Laura Muir and Eilish McColgan will both double up at Arena Birmingham from March 1-4 as they take on the 1500m and the 3000m.
Eilidh Doyle and Zoey Clark are the British Athletics selections for the 400m and are also named in the Women's 4 x 400m team.
Jake Wightman and Chris O'Hare will race in the 1500m as they prepare for Team Scotland duty at Gold Coast 2018.
And there are also places for Mhairi Hendry in the 800m after a superb PB and silver medal at the SPAR British Champs last weekend and sprinter Grant Plenderleith, who is named in the 4 x 400m team after his bronze medal in Birmingham.
Hendry and Plenderleith are both selected for their first Senior competition appearances with GB and NI and indeed for the Falkirk Victoria Harriers sprinter, who gave up a professional football career a number of years ago to focus on athletics, it is a first British vest of any kind at the age of 26.
With 31 athletes named in total by British Athletics, it means the Scottish 'quota' is more than 25 percent – around three times as many as the population ratio would suggest is to be expected.
Congratulations from all at scottishathletics to these eight athletes and their families and coaches as they prepare to compete at global level in what is sure to be a thrilling event – starting on Thursday week at Arena Birmingham.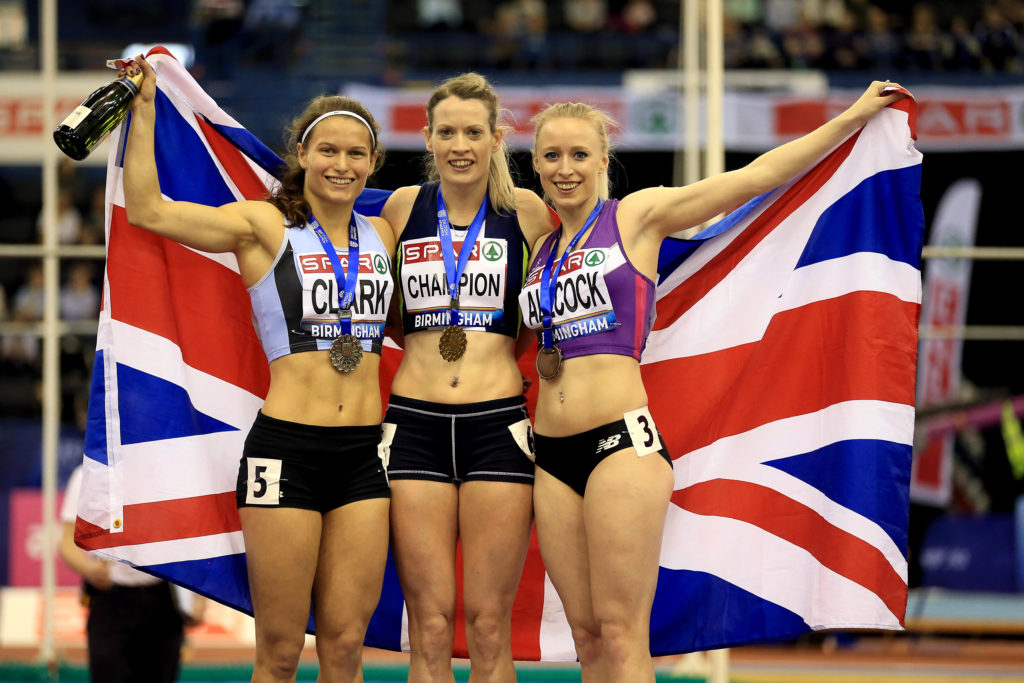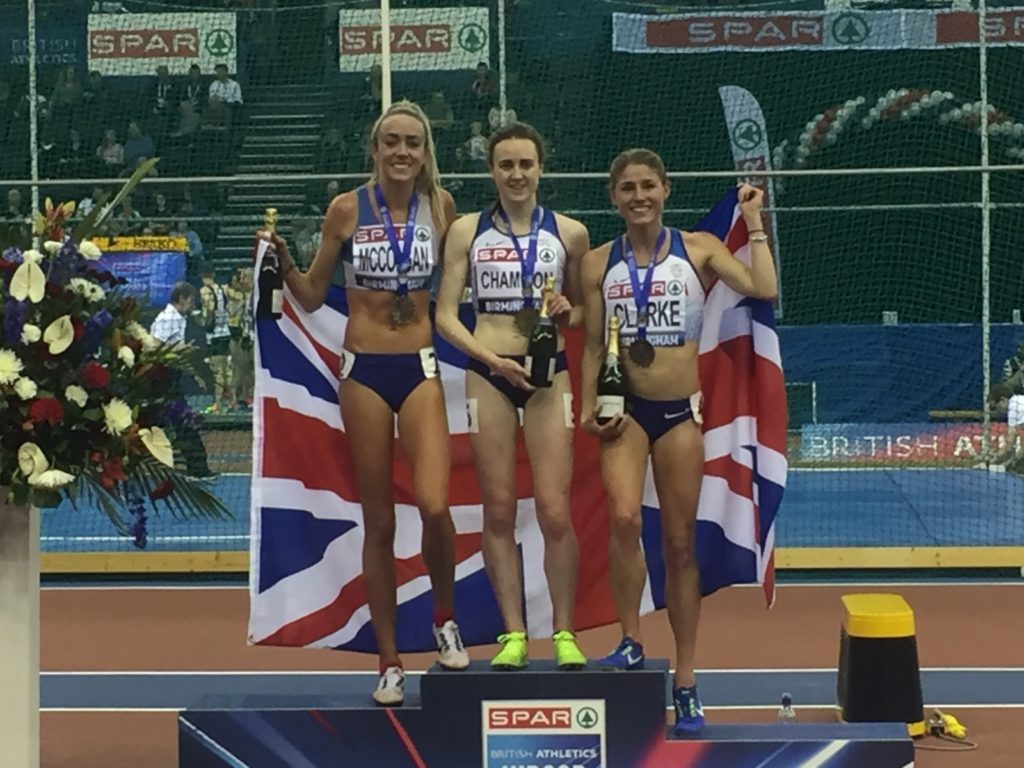 The British Athletics team selected to #REPRESENT at the IAAF World Indoor Championships Birmingham 2018:
MEN:
60m:
CJ Ujah (Stuart McMillan; Enfield & Haringey)
Andrew Robertson (Sam Robertson; Sale Harriers Manchester)
400m:
Lee Thompson (John Henson; Sheffield & Dearne)
800m:
Elliot Giles (Jon Bigg; Birchfield Harriers)***
1500m:
Jake Wightman (Geoff Wightman; Edinburgh)
Chris O'Hare (Terrence Mahon; Edinburgh)
3000m:
Jonathan Davies (Luke Gunn; Reading)
60m hurdles:
Andrew Pozzi (Benke Blomkvist; Stratford-upon-Avon)
David King (James Hillier; City of Plymouth)
High jump:
Robbie Grabarz (Fuzz Caan; Newham & Essex Beagles)***
Long jump:
Greg Rutherford (Dan Pfaff; Marshall Milton Keynes)***
4x400m:
Lee Thompson (John Henson; Sheffield & Dearne)
Jamal Rhoden-Stevens (Donovan Reid; Shaftesbury Barnet)
Grant Plenderleith (David Lothian; Sheffield & Dearne)
Owen Smith (Matt Elias; Cardiff)
Sebastian Rodger (Stephen King; Shaftesbury Barnet)
Efe Okoro (Tony Hadley; Birchfield Harriers)
WOMEN:
60m:
Asha Philip (Steve Fudge; Newham & Essex Beagles)
Daryll Neita (Jonas Dodoo; Shaftesbury Barnet)
400m:
Eilidh Doyle (Brian Doyle; Pitreavie)
Zoey Clark (Eddie McKenna; Thames Valley)
800m:
Shelayna Oskan-Clarke (Jon Bigg; Windsor Slough Eton & Hounslow)
Mhairi Hendry (William Parker; Victoria Park City of Glasgow)
1500m:
Eilish McColgan (Liz Nuttall; Dundee Hawkhill)
Laura Muir (Andy Young; Dundee Hawkhill)
3000m:
Laura Muir (Andy Young; Dundee Hawkhill)
Eilish McColgan (Liz Nuttall; Dundee Hawkhill)
60m hurdles:
Marilyn Nwawulor (Lloyd Cowan; Harrow)
High jump:
Morgan Lake (Fuzz Caan; Windsor Slough Eton & Hounslow)***
Pentathlon:
Katarina Johnson-Thompson (Bertrand Valcin; Liverpool Harriers)
4x400m relay:
Eilidh Doyle (Brian Doyle; Pitreavie)
Zoey Clark (Eddie McKenna; Thames Valley)
Amy Allcock (Glyn Hawkes; Aldershot Farnham & District)
Anyika Onuora (Rana Reider; Liverpool Harriers)
Meghan Beesley (Michael Baker; Birchfield Harriers)
Hannah Williams (Colin Gaynor; Herts Phoenix)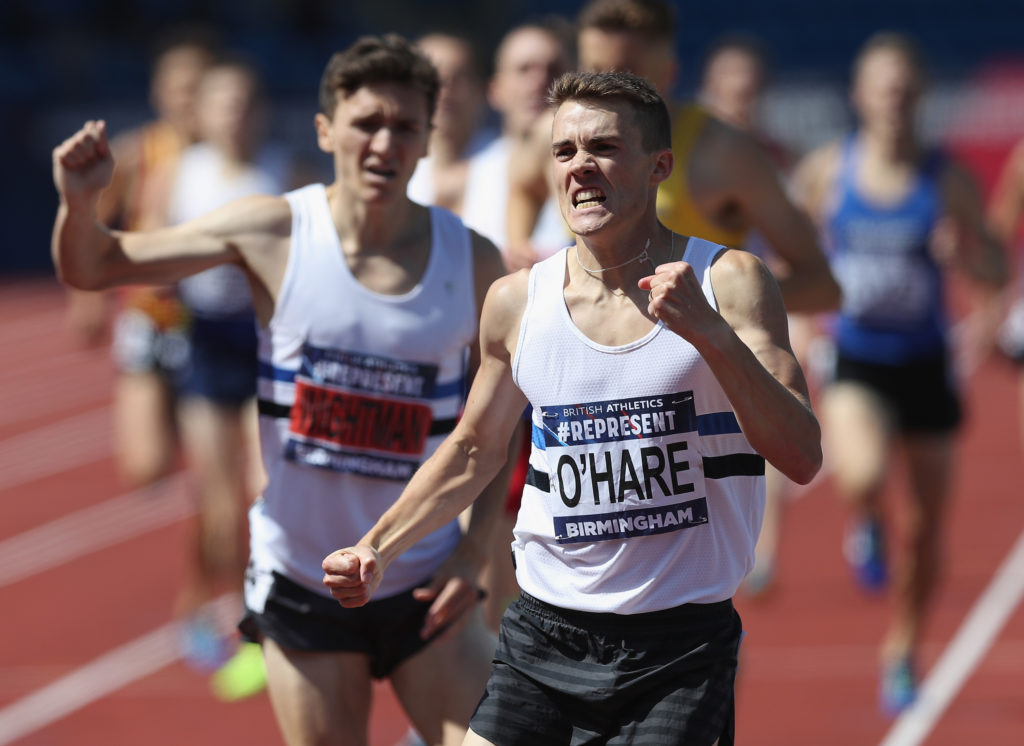 Chris O'Hare – selected for the 1500m after fine runs indoors in America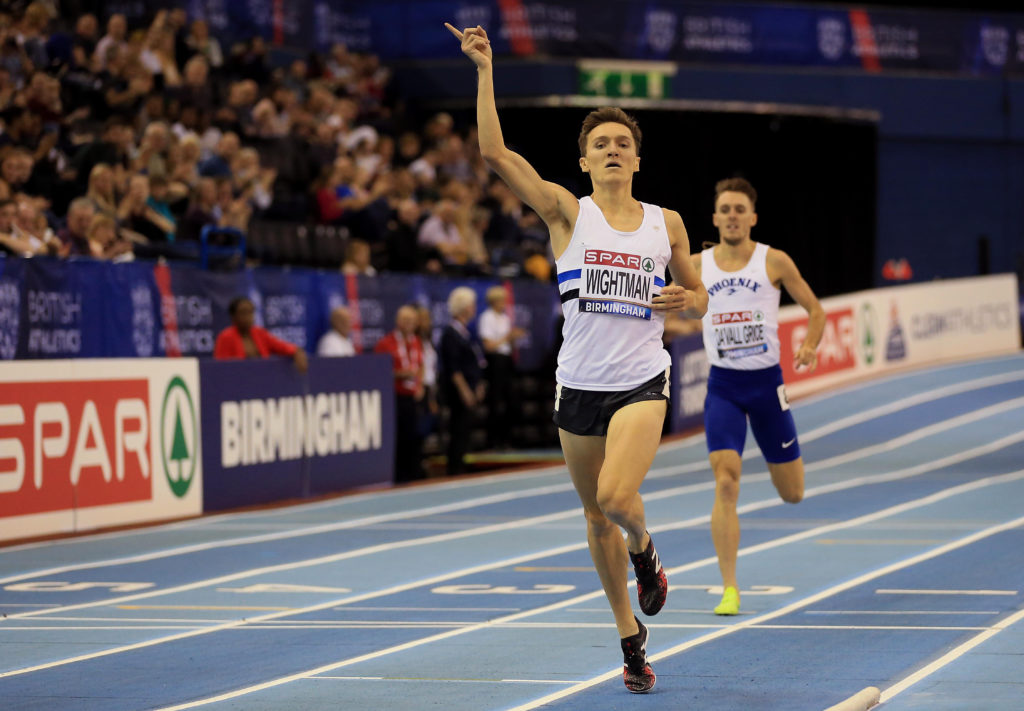 Jake Wightman – Saturday's 1500m win booked his place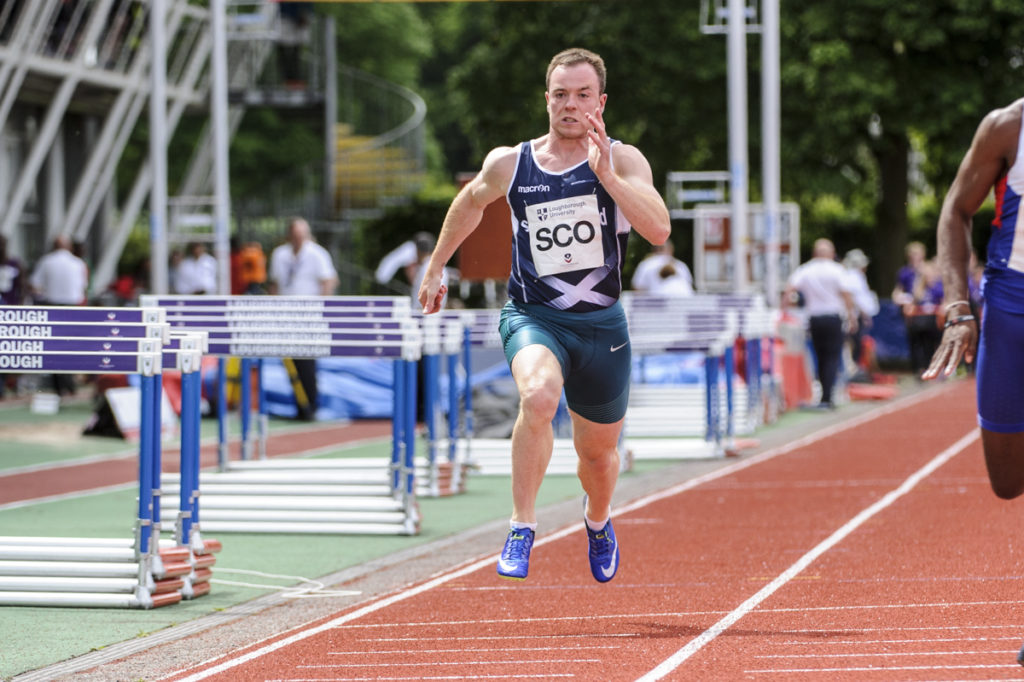 Grant Plenderleith – 4 x 400m Relay selection (photo by Bobby Gavin)
Tags: Birmingham, Chris O'Hare, Eilidh Doyle, Eilish McColgan, Grant Plenderleith, Jake Wightman, Laura Muir, Mhairi Hendry, World Indoors 2018, Zoey Clark