'GB selection was great but I'll still help set-up National XC course' – Grant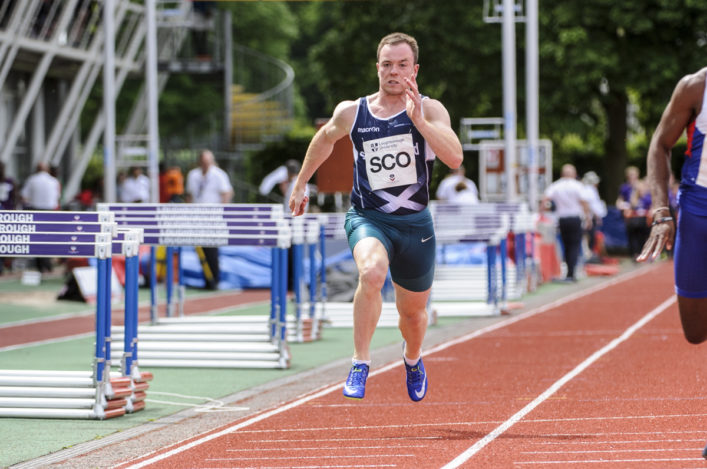 Grant Plenderleith in action for Scotland at the Loughborough International (photo by Bobby Gavin)
Eight great Scots selected for World Indoors
IT has been quite a few days for Scotland international and Falkirk Victoria Harriers sprinter, Grant Plenderleith. Sorry, make that, GB and NI International . . .
The new description follows on from a bronze medal at the British Champs in Birmingham last Sunday and then selection – his first at this level by British Athletics – for the World Indoors back at the same venue with the 4 x 400m relay team.
All this only a few months after Grant, who played senior Scottish football with Stenhousemuir, weighed up quitting the track and pulling on his football boots again, instead.
Rest assured, coach Dave Lothian will keep his feet on the ground. He's already told Grant he would be well-advised not to renege on a promise to help out on Saturday morning setting up the course for the Lindsays National XC. Here's a few thoughts from Grant.
'I received a call on Monday evening to tip me off about the selection and was delighted.
'I've never been in that kind of position before and whenever I've raced at the British Champs I have always thought of them as just that – British Champs, rather than European or World Trial! I've never thought of myself as being in that kind of bracket.
'On Sunday evening I did get some messages about my performance and was told it was third best all-time indoors by a Scot with only Brian Whittle and Jamie Bowie having run faster. It did make me think it was a decent performances.
'I was advised I could tell family and coach so I immediately called Dave Lothian, my coach at Falkirk Vics. Dave was as thrilled as I was and he said he wouldn't be able to sleep at night! He does a great job and there's a lot happening at Falkirk Vics at the moment.
'In fact, Dave and John Pentecost have recruited so many young athletes recently we had to split the group. With John taking the more endurance-based folk and Davd the ones from 800m down the way, really. He still has me doing longer runs and reps, though, and we've not done any speed work this year.
'I've been doing 1K reps and 3 x 300m and so on but it seems to be helping because I feel I am running faster now than I was the year when I ran 46.65 outdoors. I'd love to think I can improve on that in the outdoor season and get down to low 46 seconds, or so.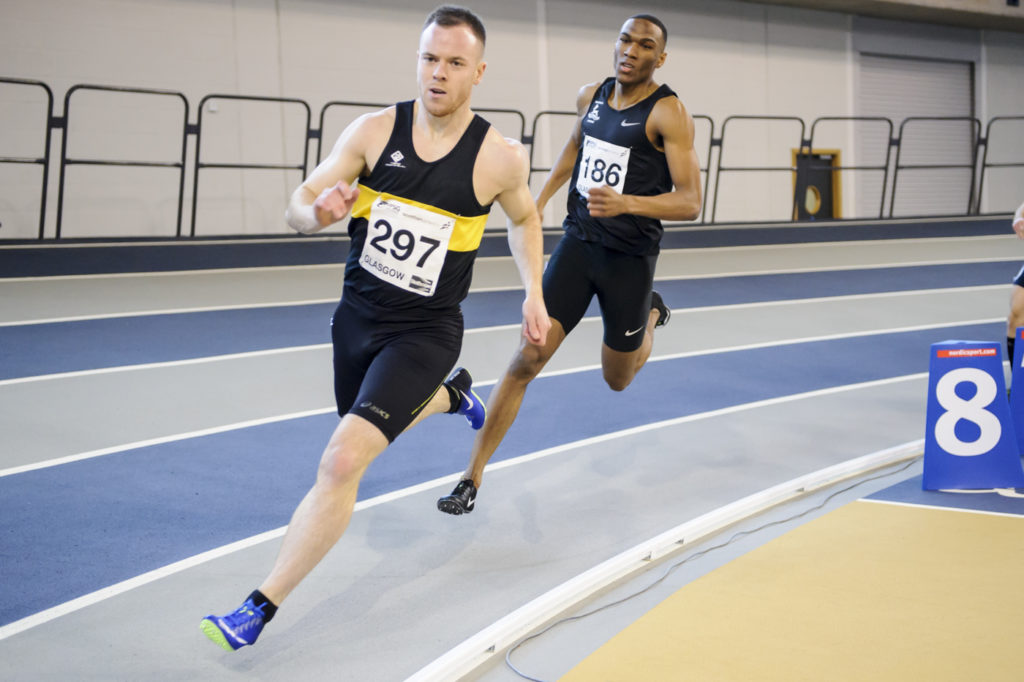 'I think many athletes in Scotland from time to time will waver a wee bit. I keep saying I'm getting on a bit now but others tell me that's nonsense!
'There was a time around November when I gave some thought to returning to football. My old manager was at me to come back and I was thinking about trying it with Stenhousemuir. Bo'ness, another of my old clubs, were interested, too.
'When you have been in the off-season, the diet goes a wee bit and you maybe have a few more trips to the pub than you should.
What happened was I did one good week at training and that was me back on athletics again. I was convinced again that it's track and field for me.
'My family grew up with the sport and my mum and dad actually first met at Falkirk Vics back in the day.
'My dad, Keith, was heavily involved in coaching and helping out with the club but now he is more involved in events as a scottishathletics Official. He works at events most weekends and it on duty for the likes of the Scottish Champs.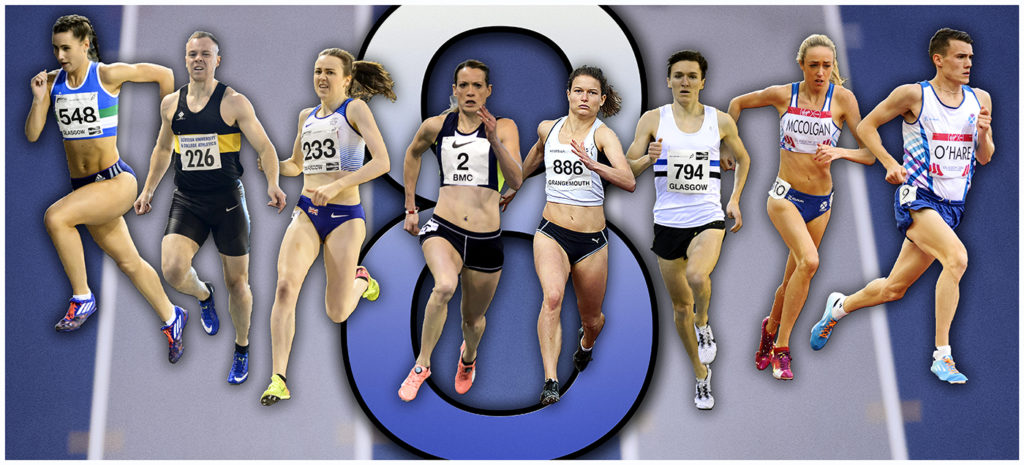 'It will be great to go to Birmingham with other Scots in the team.
'Obviously athletes like Mhairi Hendry and myself are around the scene in Scotland and so are Laura Muir and Zoey Clark over the years.
'But at Grangemouth during the winter Eilidh and Brian Doyle were there quite often at training and you get to know them – Lynsey and Carol Sharp have been there, too, and have a chat.
'Eilidh and Brian always have time for people and after races at the Emirates recently, they had a word with myself and Dave. Eilidh is probably an icon in the sport in Britain at the moment with all she has achieved yet she's from the same environment as I am, and that's definitely inspirational.
'It can only help the sport in Scotland if we keep getting people into teams and competing at major events – I do think it rubs off on people and I will do my best myself to pass things on or help other athletes.
'But I am pretty sure Dave will make sure I keep my feet on the ground.
'He told me on Tuesday: 'It's great you won a British Champs medal and it is even better you have been selected by British Athletics for the World Indoors . . . but don't think that means you get out of helping me with setting up the National XC course'
'So, yes, I will be at Callendar Park at 8.30am on Saturday doing my bit. After all, Dave and others help me a lot, so it is the least I can do to give them and the sport something back.'

Tags: Birmingham, Dave Lothian, Falkirk Victoria Harriers, Grant Plenderleith, World Indoors