Mhairi, Erin claim automatic Euro Cross vests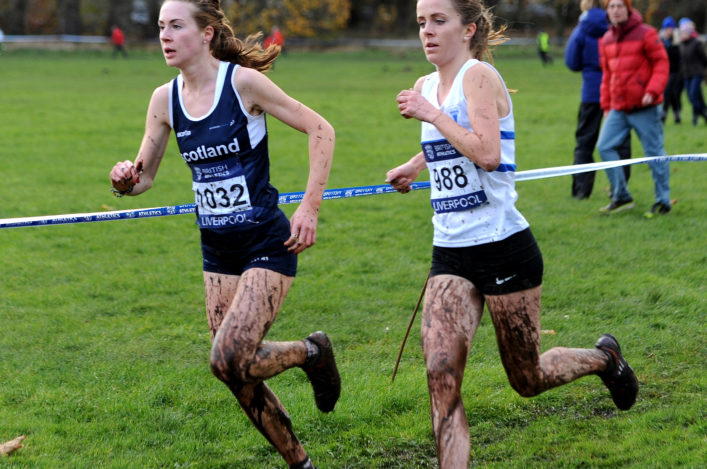 Mhairi Maclennan – photo by Mark Shearman
British Athletics website report
Mhairi Maclennan hailed her impending Euro Cross selection as a 'dream come true' as the U23 athlete joined Erin Wallace among the GB and NI automatic selections at Liverpool.
The British Cross Challenge event at Sefton Park on Merseyside has been a happy hunting ground in recent years for Scottish athletes.
And while that was not quite the case this year, with strong fields in the main selection races, and testing conditions, there's still potential for decent representation for Slovakia next month.
Andy Butchart, fifth in the Senior Men's race, and Steph Twell, ninth overall in the Senior/U123 Women's race, could yet earn the call to represent GB at Senior level.
Fife AC's Steph Pennycook was sixth U23 and will hope to join Maclennan, who was the fourth U23 in a race won by Emelia Gorecka, on the trip to Samorin, Slovakia.
Just below the selection races, U17 athlete Eloise Walker took the win in her age group in fine style and finished high up in the joint U20/U17 Women's race, too. Like Maclennan, Eloise is coached by John Lees. Giffnock's Heather Barnes took fifth in the U17  age bracket in that race.
GB internationals Sol Sweeney, Anna Macfadyen and Jemma Reekie also recorded top 15 finishes and, in lower age groups, there were second place finishes for young Scots at U15 Girls and U13 Girls.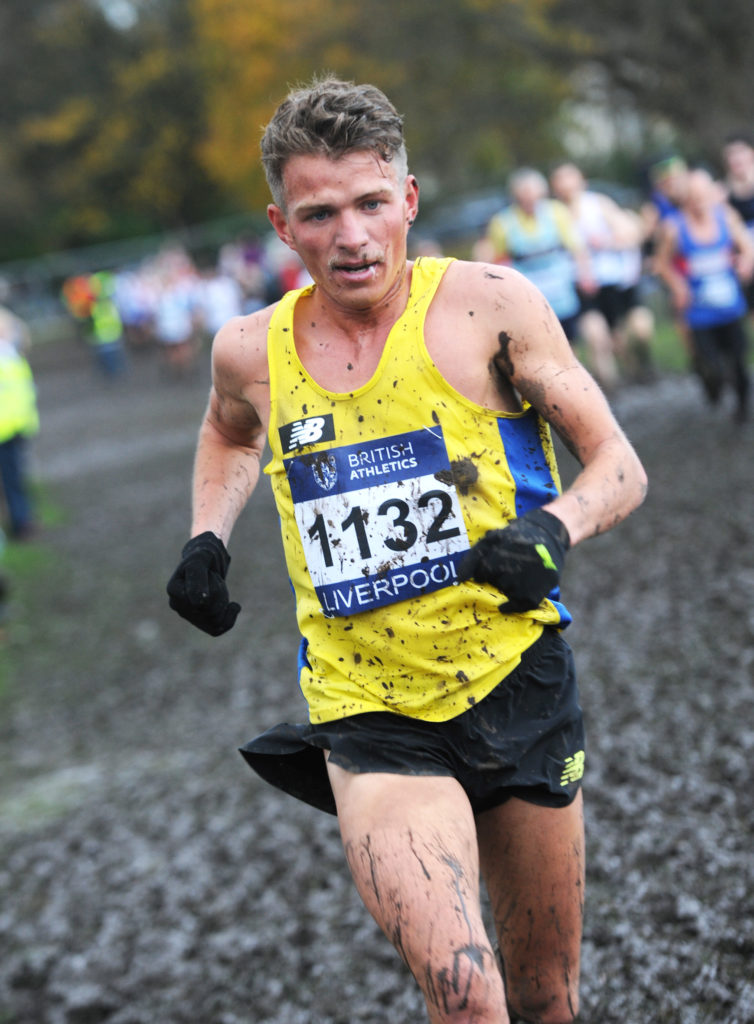 Andy Butchart – photo by Mark Shearman
For Maclennan, who grew up with Inverness Harriers and is now a stalwart of the Edinburgh Uni Hare and Hounds team which has won two-in-a-row at the Lindsays National Relays at Cumbernauld, it was a special moment after nigh-on 15 years in the sport.
'It is a dream come true to win a GB and NI vest for the Euro Cross,' said Mhairi.
'I have been running since the age of eight and came through the ranks at Inverness Harriers so, yes, it's something I feel I've worked towards a number of years.
'In fact, I am still finding it hard to believe even though I've checked the selection policy document from British Athletics a couple of times and it is definitely top four for U23!
'I put a lot of emphasis on this cross country season as I didn't have a good winter last year, suffering from shin splints. I was able to run at times but couldn't get enough full weeks of training under my belt.
'In the summer, I basically trained for the cross country season coming up while still doing some track races.
'I was out in Spain for a year with my Uni course and actually know some of the athletes in their team. They were telling me I would qualify for selection but I was trying to tell them it isn't that easy with GB women at U23 level! Traditionally it is a strong team who has a medal chance so that's exciting for Slovakia.
' I need to get my head around that race a wee bit and talk to John Lees, my coach, about my tactics. I definitely didn't want to look too far ahead.'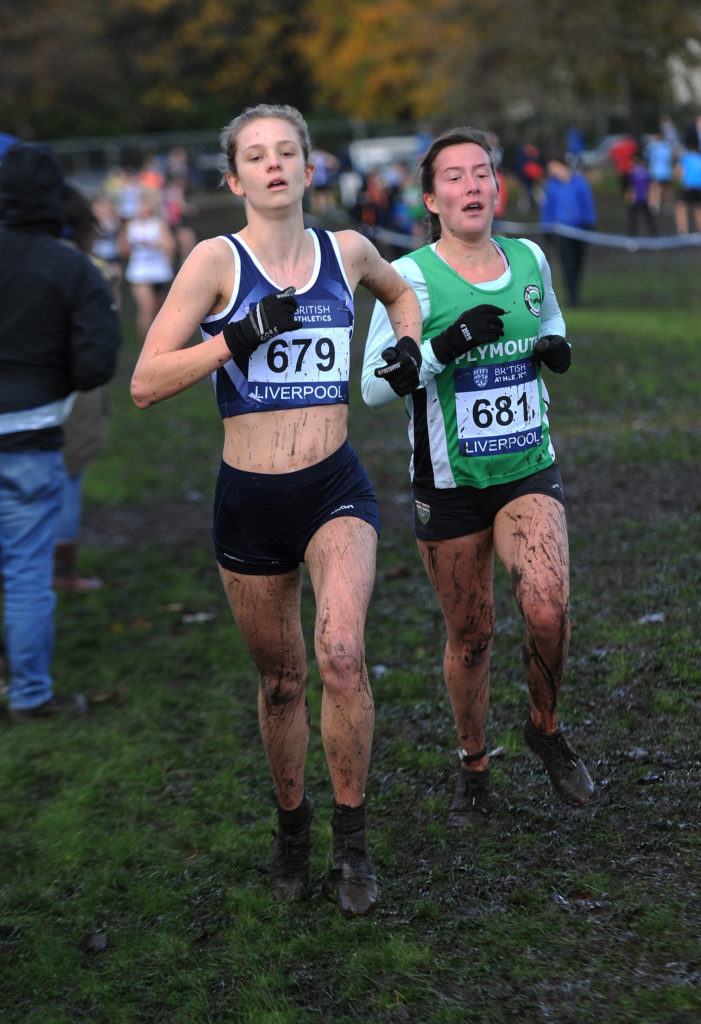 Erin Wallace – photo by Mark Shearman
Wallace headed the Scottish U20 contingent with fifth place in the Junior Women's race over 4.4K. Erin has had GB vests on the track in the past and was picked for the Great Edinburgh XC last January but this will be the first Euro Cross experience for the athlete coaches by Dudley Walker.
Lily-Jane Evans-Haggerty of VP-Glasgow took a second place in the U15 Girls race as she just lost out to rival Sian Heslop over the closing stages on Merseyside after a great battle throughout the race.
Fife AC's Anna Hedley took third place and it was a good race for the Scots with five more in the top 13 – Rosie Davidson (Ayr Seaforth, eighth),  Alisha Sivell (Kilbarchan AAC, 10th), Anya Maclean (Garscube, 11th), Daisy Cumming (Dunfermline T and F, 12th) and Kate Richardson (Giffnock, 13th). Well done to these athletes and their coaches and clubs!
The best placed Scot in the U15 Boys race was Kilbarchan AAC's Jack Patton, coming home 11th on the day. VP-Glasgow athlete Valencia Wright took second place in the U13 Girls race, with Edinburgh AC's Katie Johnson taking fourth place.
In the U13 Boys race, there was an eighth place for Fergus Currie of Garscube Harriers with Giffnock's Reuben McDonald at 10th.  At the U11 Girls race, there was a sixth place for Ayr Seaforth's Iona Stroma Hubbard with fellow Scot, Rebecca Barnett of VP-Glasgow, just behind in seventh place.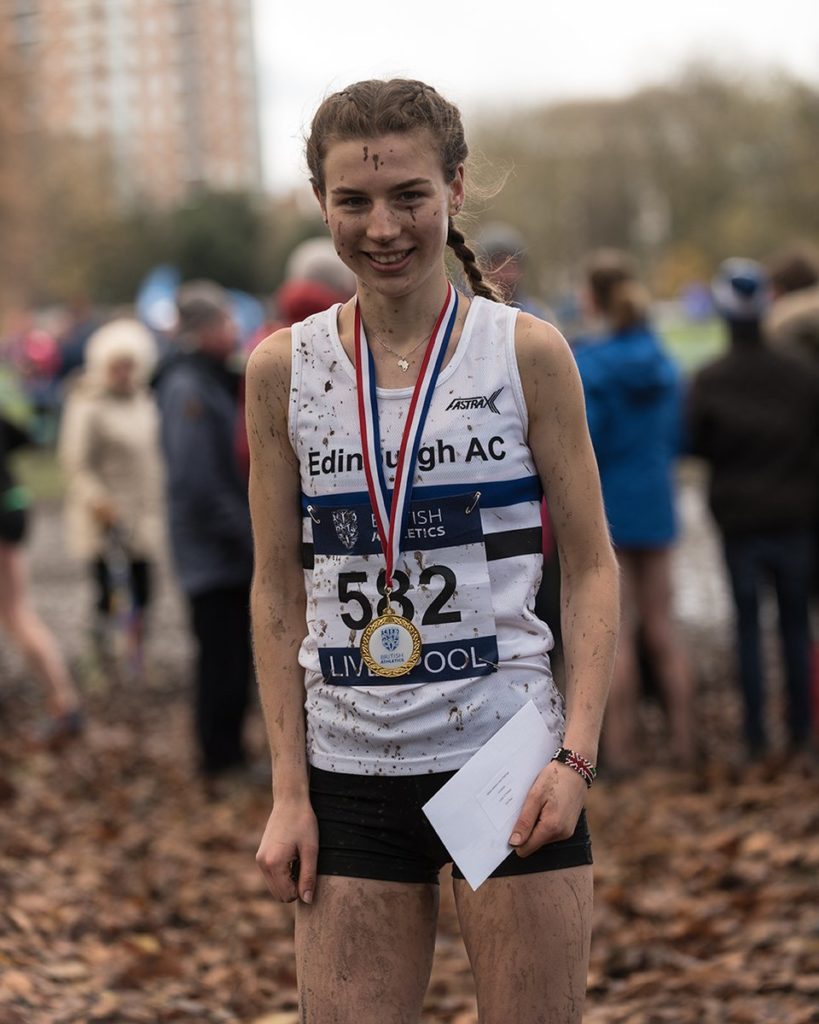 Eloise Walker – photo via Twitter
Tags: Andy Butchart, Erin Wallace, Liverpool XC, Mhairi Maclennan, Steph Pennycook, Steph Twell