'Mindset changes are paying off' – Munro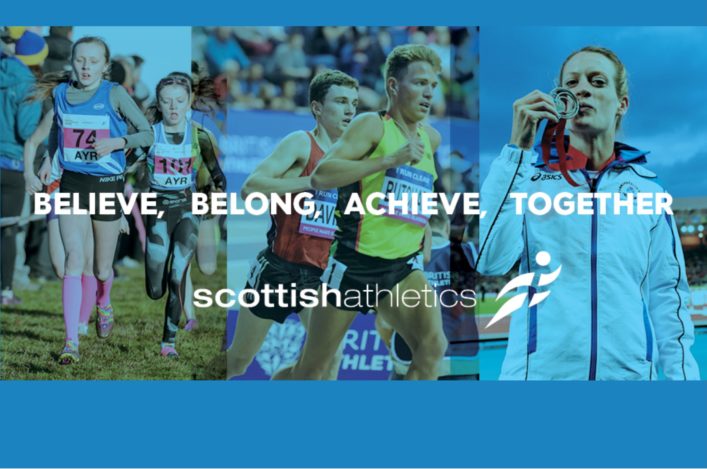 scottishathletics chief executive, Mark Munro, was appointed full-time to the role back in October 2016.
For the new edition of PB magazine,  which is being issued to scottishathletics members this week, we asked Mark to pen a few thoughts on what's been happening and where he feels the sport in Scotland is headed . . .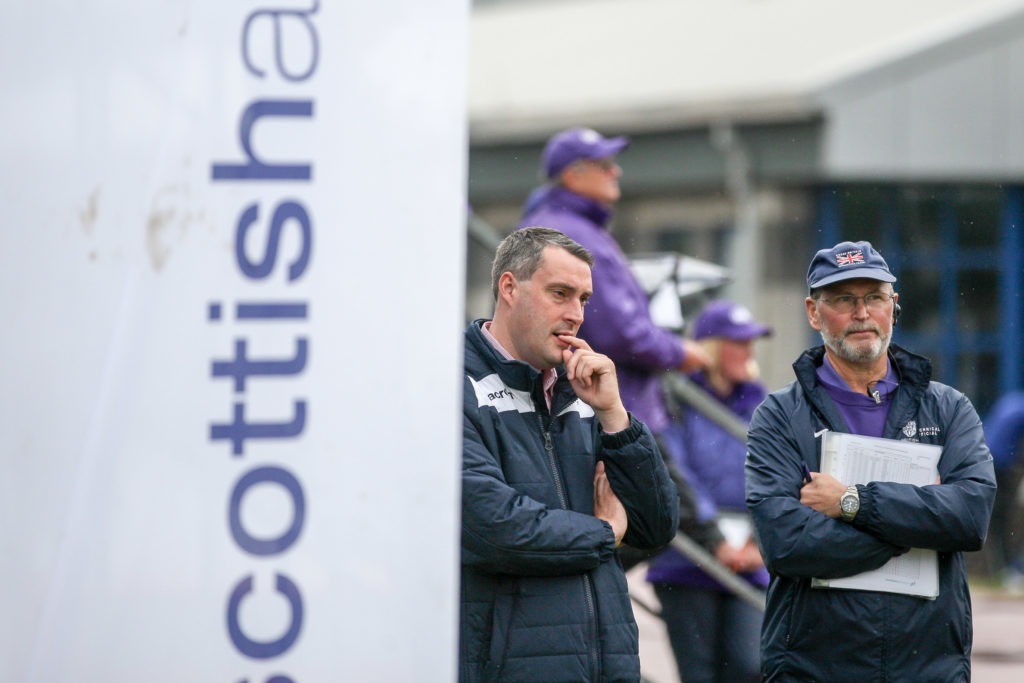 'Firstly, I would like to thank our board of directors, our commissions, staff, partners and scottishathletics members for their support.
'It has been quite a year for athletics in Scotland and it is widely acknowledged that the club support system and Scottish club leaders, club members and coaches have been incredibly successful in terms of developing athletes along the pathway and especially on the world stage.
'Equally important, in my view, has been continued growth in club membership; strong event delivery; entries increasing; and some fantastic and innovative best practice within affiliated clubs. This success is unprecedented for a nation of the size of Scotland.
'So, if I could summarise the key changes in the sport over the past five years or so in a few words, I would put it down to a change in: Culture, Mindset and Modernisation.
Each and every day, on the track, the field, the pitches and parks, the pavement, the mountain, the trail, the gym, and the school or community hall; committed leaders, coaches, officials and supporting personnel are working in clubs and groups across the system supporting over 18,000 athletes to help them achieve their dreams on and off the track.
'As the governing body, we have a way to go yet in terms of ensuring a 'great' system of support for our sport. But we are fully committed to reaching that goal within the next two years and beyond, delivering within the current strategy timeframe of Perform When It Counts (2015-2019).
'Personally, I have a constant drive and desire for scottishathletics to improve as a body. I feel we have to be better; recognise the important contributions of everyone involved in the sport; learn from others where we can; celebrate successes of everyone at all levels; make fewer mistakes and to learn swiftly from any mistakes we do make.
'The ultimate target has to be providing an evolving and better service to our members.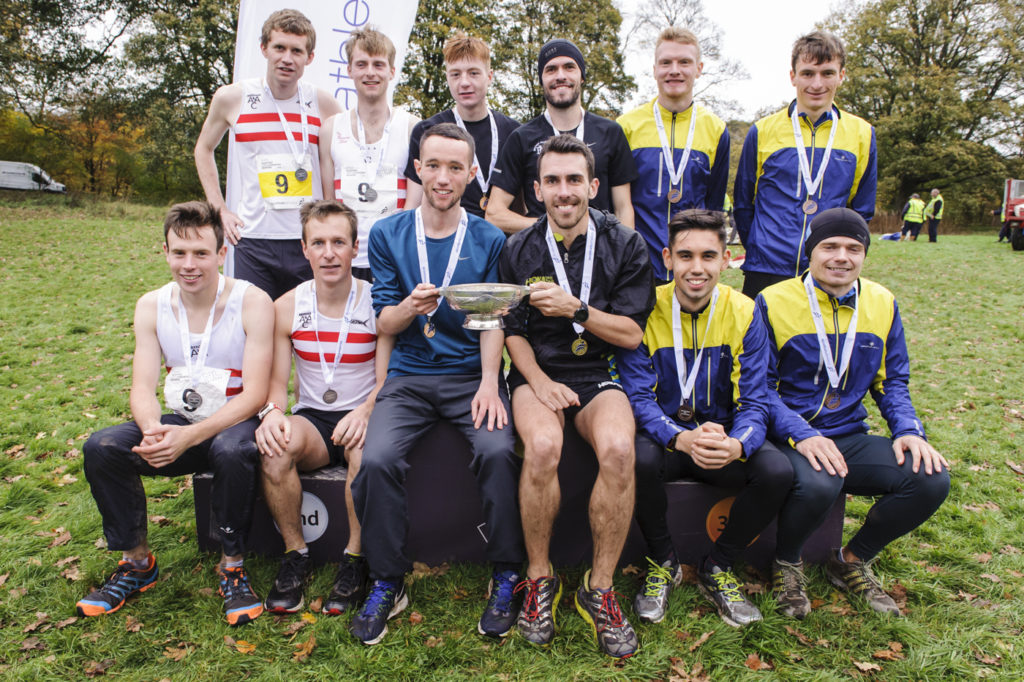 Men's podium at the Lindsays National XC Relays at Cumbernauld – improving the scale and presentation of events is important
'In saying that, I must acknowledge we are very lucky in Scotland. We are small and adaptable. We have great club leaders. We have great coaches. We have great technical officials. We have great volunteers supporting all functions of the sport. And we have world class athletes.
'Best of all, arguably, we are developing a great mindset which is helping create a winning culture for all. I believe that's bringing the sport together more and more.
'For the next phase in our development, we must continue to place the modernisation of clubs and coaching structures at the heart of the sport. We must support key people and invest in the right projects.
We must also recognise the role and impact of good communication within the sport. One of the key success factors in promoting the sport has certainly been the importance of regular and comprehensive website stories and pro-active social media, both nationally by ourselves and locally by clubs.
'It is fantastic to see clubs and groups taking up that mantle, with particular growth around regular and effective club Twitter communications.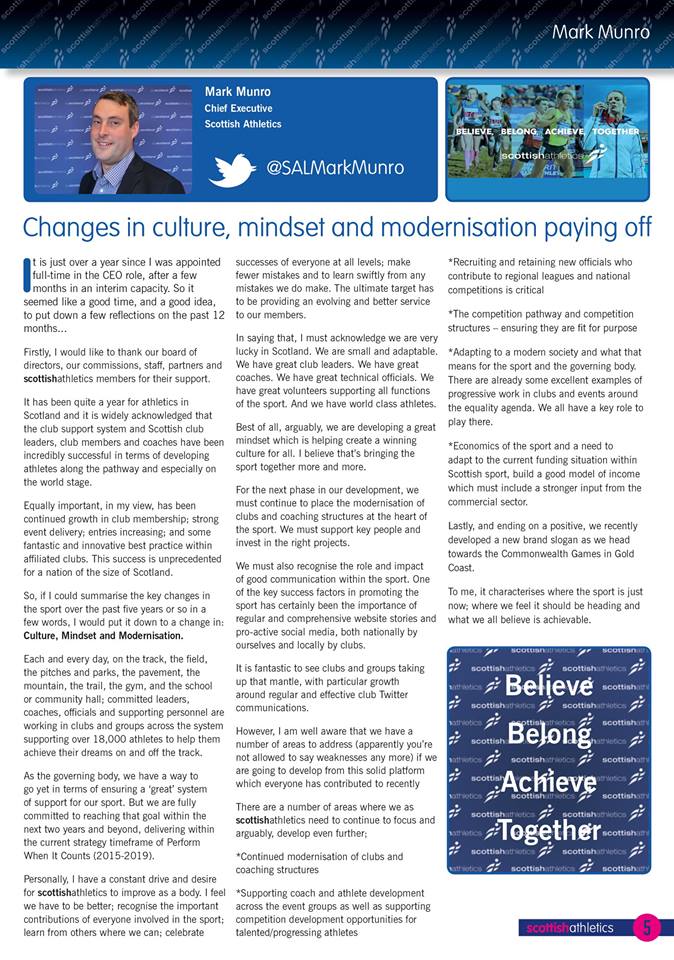 Mark Munro's column is a regular feature in each edition of PB magazine
'However, I am well aware that we have a number of areas to address (apparently you're not allowed to say weaknesses any more) if we are going to develop from this solid platform which everyone has contributed to recently.
'There are a number of areas where we as scottishathletics need to continue to maintain focus and arguably, develop even more where possible:
*Continued modernisation of clubs and coaching structures
*Supporting coach and athlete development across the event groups as well as supporting competition development opportunities for talented/progressing athletes
*Recruiting and retaining new officials who contribute to regional leagues and national competitions is critical
*The competition pathway and competition structures – ensuring they are fit for purpose
*Adapting to a modern society and what that means for the sport and the governing body. There are already some excellent examples of progressive work in clubs and events around the equality agenda. We all have a key role to play there.
*Economics of the sport and a need to adapt to the current funding situation within Scottish sport, build a good model of income which must include a stronger input from the commercial sector.
Lastly, and ending on a positive, we recently developed a new brand slogan as we head towards the Commonwealth Games in Gold Coast.
To me, it characterises where the sport is just now; where we feel it should be heading and what we all believe is achievable.
Believe-Belong-Achieve-Together

Tags: Mark Munro, PB magazine, Perform When it Counts, scottishathletics