Callum Hawkins is FPSG Scottish Athlete of Year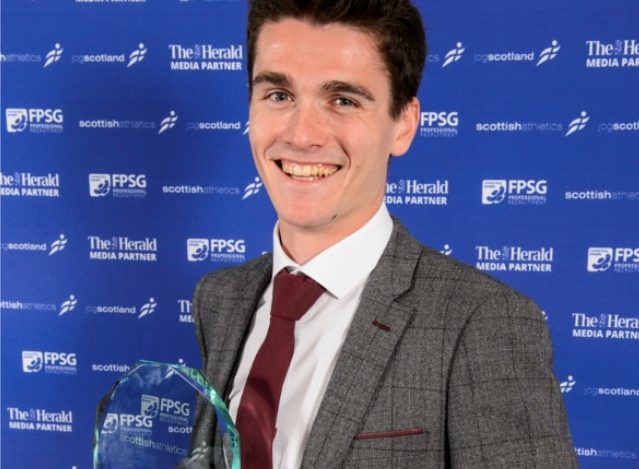 Photo by Bobby Gavin
Follow the conversation on Twitter on #FPSGawards
Callum Hawkins is the FPSG Athlete of the Year.
The marathon runner and Kilbarchan AAC athlete received the accolade at the FPSG Awards Dinner on Glasgow on Saturday as the headline act on a night of celebration for our sport.
Callum beat off the opposition of a very strong short-list which also featured two-times winner Laura Muir, World Para Record holder Sammi Kinghorn and Scottish Record holders Eilish McColgan and Chris O'Hare.
Making it a double for the Hawkins family, Callum's father/coach Robert landed the Performance Coach of the Year award for 2017.
Kinghorn collected the Para Athlete of the Year award and it was a good night for Kilbarchan as Jemma Reekie took the U20 Athlete of the Year award. Philippa Millage of VP-Glasgow was named Masters Athlete of the Year. Joel McFarlane of Arbroath and District is the U17 Athlete of the Year.
It was the first time recruitment specialists FPSG had sponsored the Awards Dinner and the second year of our media partnership with The Herald.
Clubs, volunteers, officials and other coaches landed acknowledgement, too, and the full list is at the foot of this report.
Photo album of athlete winners – by Bobby Gavin – on Facebook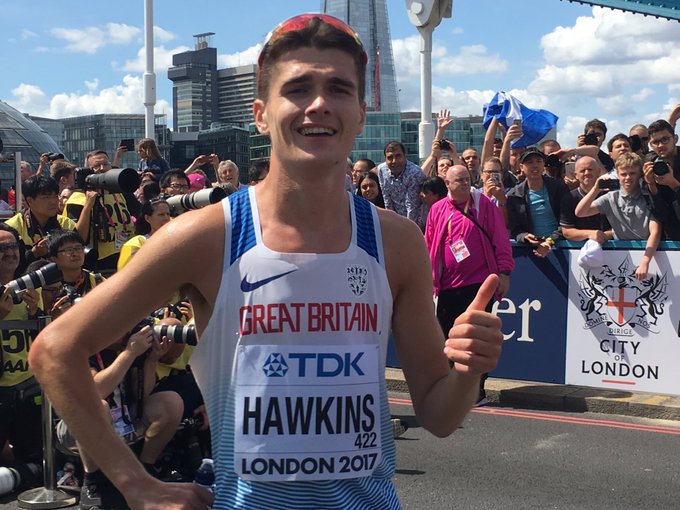 'I am absolutely delighted to win the FPSG Athlete of the Year award for 2017,' said Callum.
'It's a great honour because I think everyone knows that Scottish athletes have been performing really well and there's are some very talented and successful athletes on the short-list.
'So thanks to those who made the selection and to scottishathletics and their sponsors FPSG for the award – the reception on Saturday night at the FPSG Awards Dinner was a special moment.
I took a lot of confidence into 2017 after winning bronze at the Euro Cross last December and then running well at Holyrood Park at the start of the year.
'It wasn't beating Mo Farah, because I don't think he was really in shape at that time and it would be wrong to claim otherwise, but it was the performance and going so close to winning that day which added to my belief for 2017.
'Then the two half marathons in Japan and New York set me up for the summer in London.
'Overall I have to be pretty satisfied with the way the year unfolded.  Now it is all about getting ready for the Commonwealth Games marathon and seeing what I can do out there in April.'
Callum is in fact the first male athlete to win the award for nine years – since hurdler Allan Scott's success in 2008. Only Eilidh Child, Lynsey Sharp and Muir have won it in the interim.'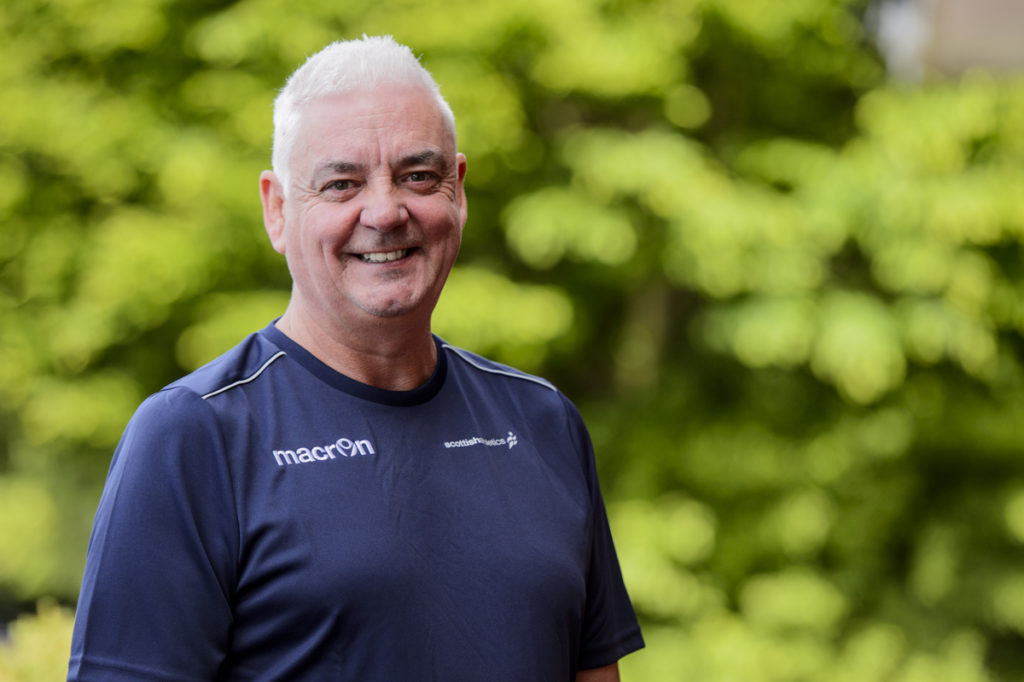 Rodger Harkins – praise for Callum Hawkins from the Performance Director
scottishathletics Performance Director, Rodger Harkins, believes Callum's achievements are all the more commendable as he does a lot of his hard training work on his own.
'He is quite new to the event, which is easy to forget,' said Rodger.
'He made his debut in 2015 in the marathon, stepped up to the Olympics and was ninth in 2016, and then was fourth in the Worlds in 2017. It is a meteoric rise in many ways.
'Don't forget, the period being looked at includes an individual medal at the Euro Cross in Chia, which was a first for a Scot at Senior level. And also a national record 60.00 in Japan for the half marathon – two really good performances.
'So it is not about just one performances over the year that is being assessed. It has also been a post-Olympic year and you would not always expect people to peak again so high and so often in that year.
'Callum was operating at a high level in 2016 but arguably this year he's moved it forward again and underlined his global credentials. That's to his real credit.
'Unlike a lot of athletes, he seems to intuitively listen to his body and tends to know how he is running without recourse to the watch or to what training partners or rivals are running. What I mean is: he has done a lot of this hard work out on his own.
'He has great coaching support and family support from Robert and from his brother Derek and the rest of the family and I am sure that has helped, too.'
FPSG Awards Dinner Roll of Honour
Official of the Year: Janice MacFarlane
Raymond Hutcheson Trophy for Services to Officiating: Alison Mathieson
Volunteer of the Year: Mark Davidson
The Eddie Campbell Memorial Award: Lynn McKenna
Honary Life Membership: Eamon FitzGerald, David Lothian
Impact Club of the Year: Springburn Harriers
Track & Field Club of the Year: Edinburgh AC
Off Track Club of the Year: Cambuslang Harriers
The Tom Stillie Sword: Mike Johnston
The Dallas Trust Trophy: Zoey Clark
Club Coach of the Year: James Young
Development Coach of the Year: Iain McEwan
Performance Coach of the Year: Robert Hawkins
U17 Athlete of the Year: Joel McFarlane
U20 Athlete of the Year: Jemma Reekie
Masters Athlete of the Year: Philippa Millage
Para Athlete of the Year: Samantha Kinghorn
FPSGAthlete of the Year: Callum Hawkins