Springburn making big leaps forward . . .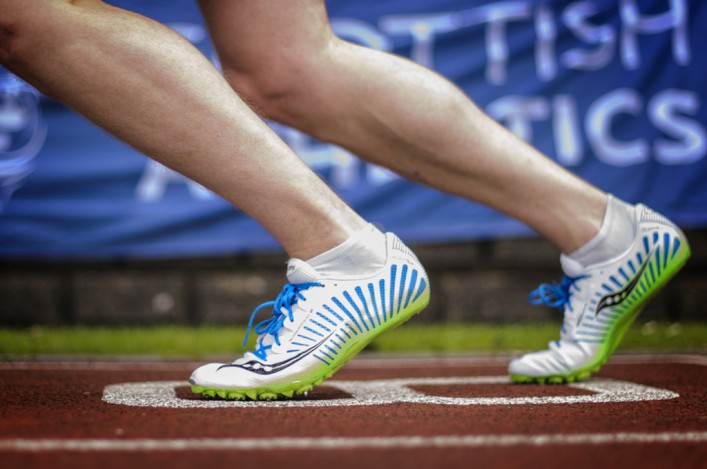 Club in Focus No 1: Harmeny AC
Springburn Harriers are among a number of athletics clubs in Scotland making big strides over the past couple of years – with the help of full engagement with the scottishathletics Development team.
That progress is reflected in being named on the short-listed for the Scottish Sports Awards in the Community Hub/Club/School category ahead of an Annual Dinner event in Edinburgh on September 21.
We wish Springburn well for that award decision and decided to turn the spotlight on club based on the north edge of Glasgow for the second of our Club in Focus slots for the website.
Scottish Sports Awards – Community Hub/Club/School
Springburn Harriers were founded way back in 1893 to promote amateur athletics and cross-country running.
The club had its beginnings in the industrial area of Springburn and took its club crest from the locomotive industry that provided employment for many in the area.
Springburn Harriers grew in strength over the years and has won many accolades at both individual and club level throughout its history.
The club has grouped its core values around a vision of Springburn Harriers CARE: Camaraderie; Achievement; Responsibility; and Engaged.
Each year a 'Springburd' and 'Springboy' are nominated by peers for their efforts in these categories. Donations to a charity of their choice is made following the annual road race.
The club has always endeavoured to be progressive and inclusive, introducing a Women's Section in 2000, with membership now evenly balanced across the genders. A Junior Section was introduced in June 2014.
Following a major review in 2013 the club produced an ambitious Development Plan that included a number of transformational changes.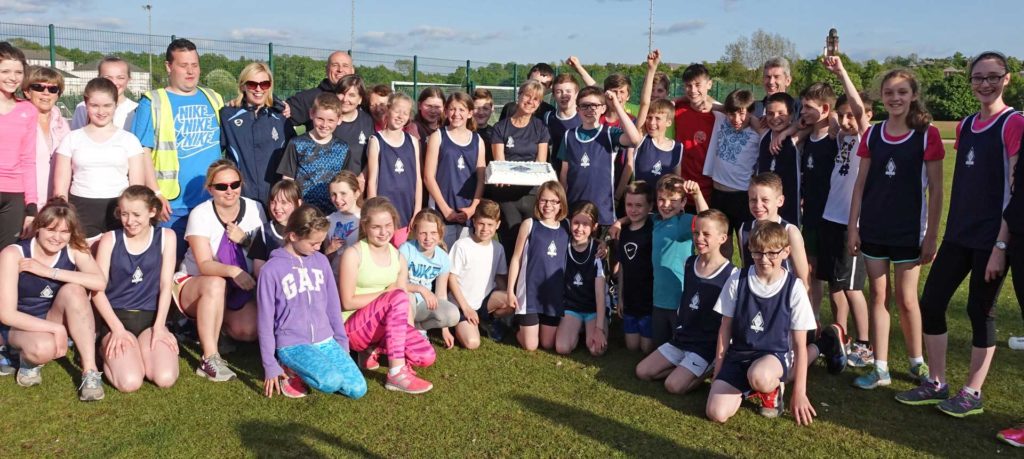 Creating a 2020 Vision:
Following the production of its development Plan in 2014 the Club has made a number of structural changes in its operational and strategic planning that have enabled Springburn Harriers Running and Athletics Club to be recognised as a community organisation that works in partnership with a range of others to make an impact in the community and assist individuals to become more active in sport with all the benefits associated with this.
Throughout the period September 2016 until June 2017, the Club has continued to progress its developmental agenda and, while consolidating the changes, has launched a number of change projects that will continue to move the club forward in the years ahead.
This period has had its challenges as the club was temporarily without a base while the redevelopment of Huntershill was underway.
The club returned on June 1 this year and looks forward to being an integral part of a new Sports Hub.
The major highlights and achievements throughout this period include:
*Award of SCIO Status. This will bring many benefits to the Club and formally recognises the Club's intention of developing as a community organisation committed to the common good.
*Appointment of a Club Development Officer. Building on the excellent contributions of our volunteers this post allows a focus on key areas of our plan that require closer attention and a robust planning and implementation framework.
*Recognition of our G21 Project. This project aims to encourage participation and membership from young people, adults and families living in these communities who may be excluded due to the impact of poverty or lack of facilities in localities.
Working with local partners this project has seen the introduction of a local parkrun and a range of taster and introductory events in schools and parks. The Club now has three satellite bases in local secondary schools.
The major highlight in this planning period has been the jointly funded project with a local youth organisation, RYA, to run a series of Run, Jump and Throw sessions in the Royston area throughout the summer months.
*Supporting our Young Leaders with Duke of Edinburgh and Saltire Awards. Our Junior Section has grown in strength and number since its inception in June 2014. Membership has now eclipsed that of the seniors and is heading toward 125.
Many are now progressing towards podium finishes at Schools, Open Graded, Regional and National competitions. Having celebrated a National Bronze in Men's U20 at the National XC (Jamie Williamson) the Club looks forward to many more in the future.
The Mini Harriers initiative conceived by one of our young athletes and delivered by 18 others was a massive success and will be a permanent fixture in our range of activities open to the community.
*Piloting an ASN Section. Following a pilot with a local ASN School the Club intend implementing a discrete section for young people with disabilities in 2018. Further planning, training and partnership working will be done to ensure the success of this next step to being fully inclusive.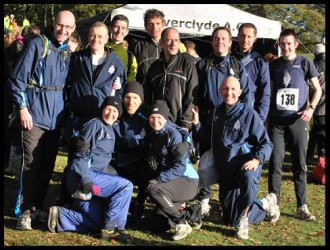 Sport for Change Projects:
The Club has ambitions to grow its membership incrementally and to build a world class training system that allows each individual, irrespective of ability, to progress and achieve within the sport.
As a Charity it has aspirations to impact on the wider aspects of individuals' lives and to contribute to personal and community development for the greater good of society.
Our planning framework for the next three years include:
*Attracting funding to purchase equipment to allow us to deliver our programme.
*Recruiting and retaining volunteers as coaches and assistants.
*Providing quality training, practical support and CPD for volunteers and paid employees.
*Developing fully researched and costed proposals for projects and initiatives.
Potential projects for consideration are:
*Greater resourcing of our G21 Project and continuing to level the field for those who may be excluded;
*Implementing a fully integrated Disability Section – Springburn Diamonds' League; and
*Developing an indoor training facility at Huntershill. Working title: the SHED (Springburn Harriers Exercise Depot).