SAPA grants; Scottish 10k; Trail Champs; Leaders Academy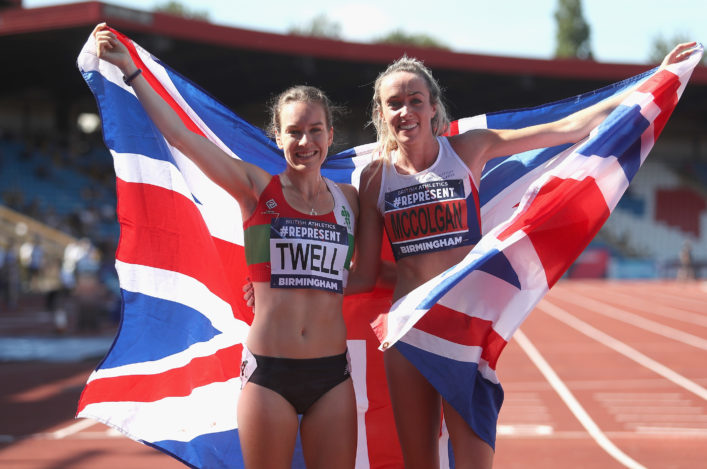 Steph Twell and Eilish McColgan are among the athletes to land SAPA awards
Seven top Scottish athletes in track, field and marathon have received grants via the sportscotland Athlete Personal Awards (SAPA) scheme for the next year.
More than £240,000 is being invested in athletes from a whole range of Commonwealth Games sports by sportscotland as now fewer than 52 athletes benefit (from 11 sports).
Further funding for winter sports brings the overall package to just over £312,000 being split by 65 Scottish sportsmen and women.
In athletics, we're delighted that six individuals will each receive £6000 via this SAPA Scheme announcement to help fund them over the next 12 months.
The recipients include five of the #SALsuper16 who represented British Athletics at the World Champs in London earlier this month.
*Callum Hawkins £6000
*Chris Bennett £6000
*Andy Butchart £6000
*Steph Twell £6000
*Eilish McColgan £6000
Also receiving grants are hammer thrower Mark Dry and high jumper Allan Smith – each £6000 – to take the overall award to athletics to £42,000.
+++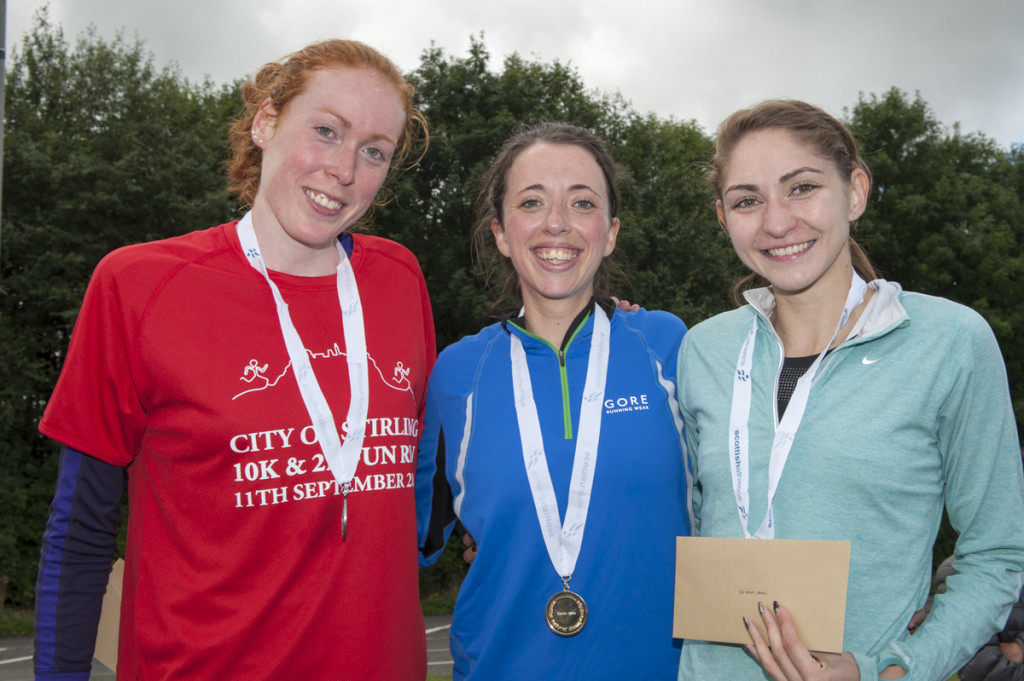 Women's medallists at the Scottish 10K Champs last year (photo by Bobby Gavin)
The Scottish 10K Champs are once again being held in Stirling in September and entry places are filling up fast.
But you can still put your name in for the City of Stirling 10K or the 2K Fun Run on the same day online. Central AC are again the host club for this National Championship event.
This year, the races take place on Sunday 10 September, with the 2K race starting at 9.30am and the 10K itself then happening at 10.15am. The course is over a flat, fast route and personal bests are always likely.
As well as Championship medals, there is a long list of prizes on offer, and the fixture is also part of the scottishathletics Road Race Grand Prix for 2017
+++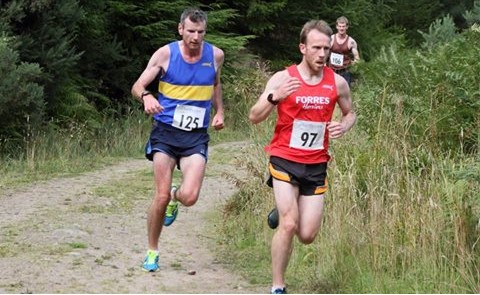 The Scottish Mid-Trail Champs are taking place in Fife again early in September.
Fife AC have kindly agreed to host the championships with Falkland Estate again the venue for races for all age groups – with medals on offer from U15 through to U20/Seniors/Masters.
Saturday 2 September is the date for diaries and the Senior races are contested by men and women, in the same race, over a distance of around 12K. The start-finish area as at the Strathmiglo end of the estate.
The U20/Senior/Masters race for men and women is over 12K with the U15 and U17 mixed gender races. There are U11 and U13 development races, too, but these are not part of the Scottish Championships.
It all happens on the day Fife AC host their 'Festival of Trail Running' and welcome all standard of athletes from beginners in this discipline to Scotland internationals.
ENTER via the Entry Central website
+++
Applications are open until Friday (18 August) for the scottishathletics Club Leaders' Academy 2017/18 – learn from the experts how to help your club grow and develop.
This programme of workshops, approved by the Institute of Leadership & Management (ILM), is at a subsidised cost of only £50 to affiliated clubs.
Key benefits of the course include:
*Develops a range of leadership skills and business skills which are transferable into a club context and beyond
*Developing strategic, business and operational plans for clubs whilst evaluating effectiveness
*Uses case studies and examples of good practice within sport / sports clubs
*Fosters a network of skilled individuals and progressive clubs across Scotland
*Receive mentoring support to help candidates achieve their leadership goals
*Enhances future career prospects outwith the sport
To be considered, all applications must be received by 12 noon on Friday 18 August 2017. All applicants will be contacted by Friday 25 August to inform them if they have been successful.
More information on the dedicated Club Leaders' Academy page or contact Colin Hutchison
Tags: Central AC, Club Leaders Academy, Falkland, Fiufe AC, Scottish 10K Champs, Scottish Trail Champs, Stirling