Luke stays on track at GAA Miler Meet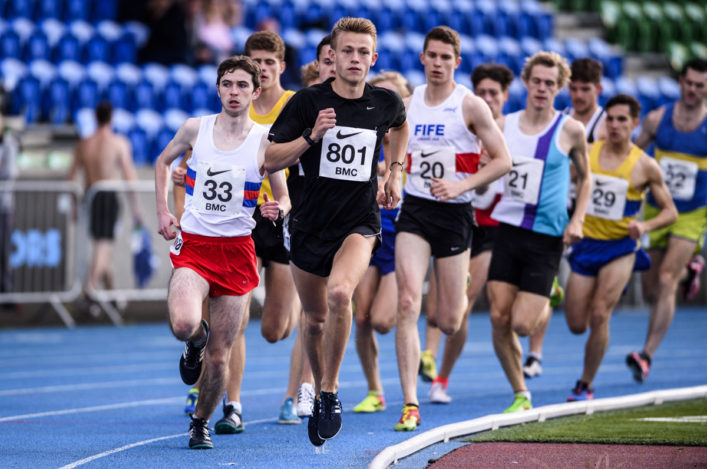 Luke Traynor on pace-making duties at Scotstoun (photos by Bobby Gavin)
Miler 5000m Results (provisional – some errors still to be corrected)
Luke Traynor delivered a big shift at the GAA Miler Meet at Scotstoun on Friday night – and retains ambitions of landing a Commownealth Games qualifying standard at 10,000m.
The Giffnock North AAC athlete, who has won GB vests at cross country in recent years and was eighth at the NCAA finals over 10K on the track, came up with a 'PB' for 5000m – as he carried on running after his pace-making duties.
Now Traynor hopes to land the 28.30 standard for 10,000m being asked for Gold Coast 2018 and hasn't ruled out a 5000m/1500m double at the scottishathletics National Senior Champs at Grangemouth next month.
James Bowness, the Glasgow-based GB international, won the top 1500m race in 3.48.13 as another successful Scotstoun meet concluded the GAA Miler events for this season.
Mhairi Hendry clocked a 1500m PB with 4.16.37 while Jenny Nesbitt, the GB international who was sixth over 10,000m at the Euro U23s in Poland, came up with the quickest women's 5000m time in 16.31.02 on a night when there were District and Masters medals won.
ENTER NOW for scottishathletics National Senior Champs on August 26/27 at Grangemouth
Further scrutiny will no doubt reveal the extent of the PBs but first impressions were of good age group runs by U15 Lily-Jane Evans-Haggerty at 1500m in 4.32.50 and Sol Sweeney (Perth Strathtay) and James Donald (Dundee Hawkhill ) at U20 over 5000m.
There were also fine Masters performances by Fiona Matheson at 5000m and Philippa Millage over 1500m, with Millage's 4.20.35 a new PB.
Splitting the GAA prize-money for performances under certain target times across both distances were Hendry, Oates and Bowness and it was great to see the buy-in by a number of clubs – with Aberdeen AAC certainly worth a mention in that regard.
ENTER NOW for Age Group Champs at Scotstoun on August 19/20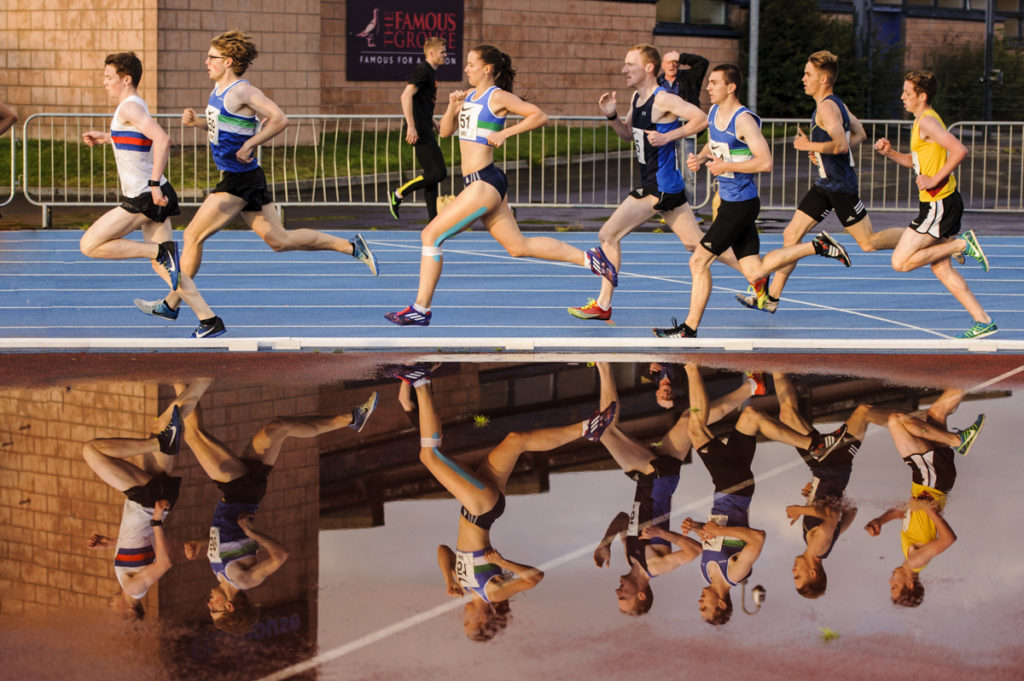 'I'm heading to the English 10,000m Champs in a couple of weeks and I believe I can get inside the 28.30 standard for the Gold Coast there if all goes to plan,' said Luke, who paced two 1500m races as well his 5K run.
'That's not as quick as I paced tonight and, after getting to the 4K mark in exactly what had been asked, I pushed on as I felt comfortable. I don't know if it counts as a PB but it was about 14.00 so I will take that for the moment.
'I actually think I can get down towards 13.30 but haven't managed to get the right race. I'm back home in Scotland (from Tulsa University) now permanently and looking around to see if I can get a sponsor sorted out or some kind of support.
'I know it might take another good year at cross country to get that kind of attention but I am willing to give it a try – I will work part-time if need be.
'The Scottish Champs is at Grangemouth the week after the 10,000m down south – but I am not ruling it out by any means at the moment.'
Traynor didn't enter Friday's event, as he was a pace-maker, so he wasn't eligible for the District medals with Lachlan Oates taking the West gold and Jamie Crowe the East title.  Annabel Simpson (Fife) and Stacie Taylor (Kilmarnock) won the Senior Women's golds for the East and West respectively.
West Senior Men: 
1 Lachlan Oates (Shettleston) 14.23.43; 2 John Bell (Inverclyde AC) 15.30.16; 3 Robert Gilroy (Cambuslang) 15.32.95
West U20 Men:
1 Gavin Smith (Cambuslang) 15.44.45; 2 Martin Lynas (East Kilbride AC) 16.20.02)
East District Senior Men:
1 Cameron Milne (Central AC) 14.27.25; Alastair Hay (Central AC) 14.31.95); Calum McKenzie (Corstorphine AAC) 14.44.08.
East District U20 Men:
1 Sol Sweeney (Perth Strathtay) 14.44.68; 2 James Donald (Dundee Hawkhill) 14.45.25; 3 Tristan Rees (Fife AC) 15.12.09
West Senior Women:
1 Stacie Taylor (Kilmarnock Harriers) 16.51.93; 2 Michelle Sandison (Springburn) 17.29.73; 3 Sarah Potter (VP Glasgow) 17.32.43
East Senior Women:
1 Annabel Simpson (Fife) 16.42.47; 2 Nicola Gauld (Aberdeen AAC) 17.16.32; 3 Kirsty Macruary (Corstorphine AAC) 17.34.47
+++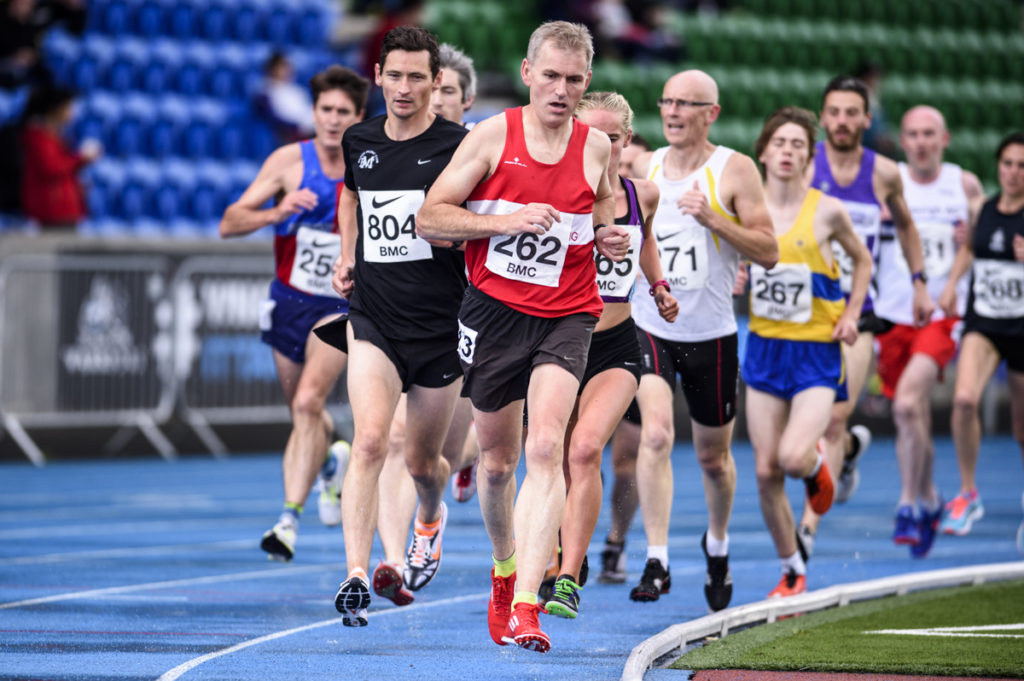 Scottish Masters gold medallists
Women:
V35 Nicola Gauld (Aberdeen) 17.16.32; V40 Yana Thandraya (Portobello) 20.10.84; V50 Sue Ridley (Edinburgh AC) 20.14.95; V55 Fiona Matheson (Falkirk Vics) 18.05.26
Men:
V35 Josef Farkas (Stirling University) 15.24.15; V40 Robert Gilroy (Cambuslang) 15.32.95; V45 Kerry-Liam Wilson (Cambuslang) 15.38.64); V50 Scott McDonald (Moorfoot) 17.10; V55 John Hynd (Carnegie) 19.18.64; V60 Alexander Chisholm (Garscube) 18.53.98; V65 Ray Aitken (Keith) 21.48.78; V70 Bobby Young (Clydesdale Harriers) 21.33.59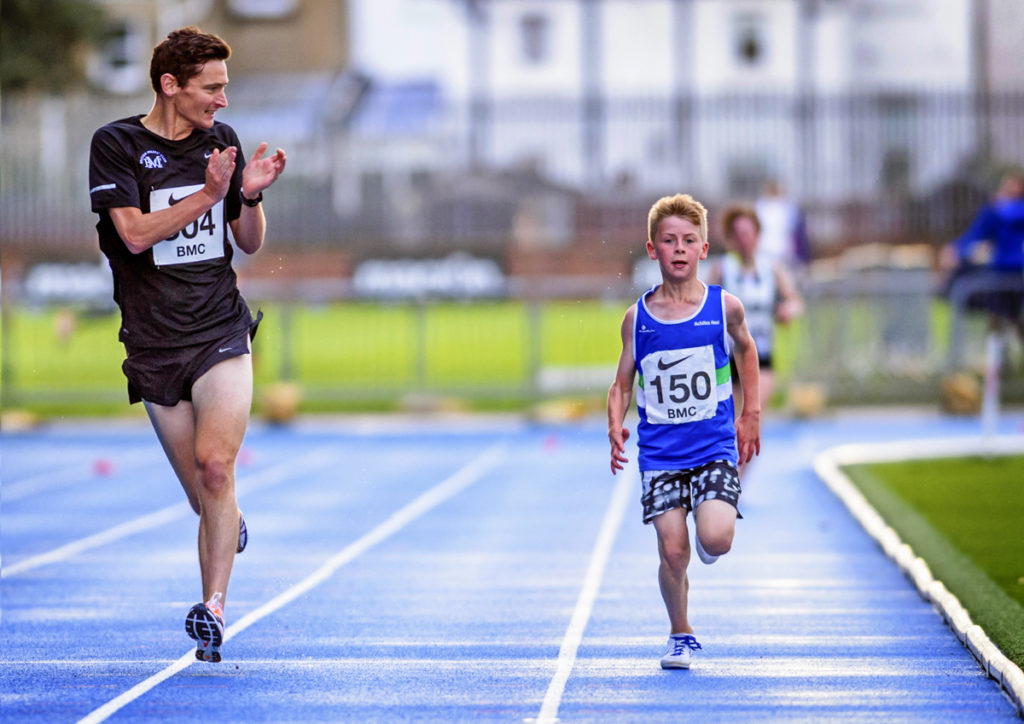 Tags: Annabel Simpson, Cameron Milne, James Bowness, Lachlan Oates, Luke Traynor, Mhairi Hendry, Stacie Taylor