Moore and Neal join as part-time mentors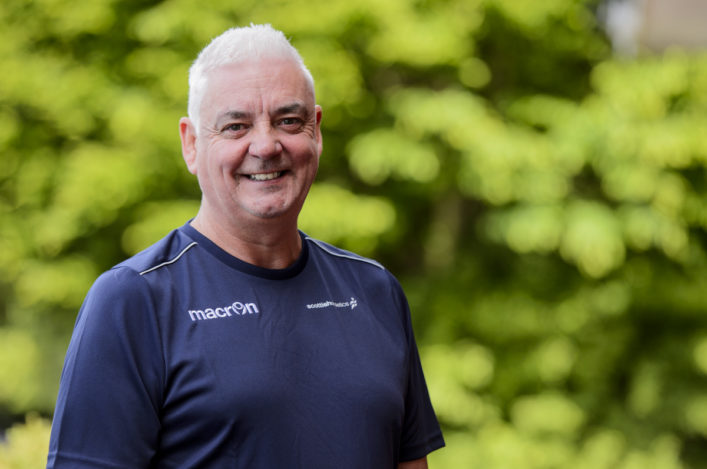 Rodger Harkins – 'Aston and Andy bring great experience to their roles'
scottishathletics are delighted to announce that Aston Moore and Andy Neal will join the Performance Team as part-time National Performance Mentors.
The newly-appointed duo join us with a view to providing mentoring support to National Academy athletes and coaches within the jumps and the throws event groups respectively.
'Athletes and coaches in Scotland continue to raise the bar in terms of depth of standards and individual performances,' said Rodger Harkins, Performance Director with scottishathletics.
'In recent months, we have identified a definite need to provide additional support to athletes and coaches identified within the performance support programmes for jumps and throws.
'Aston Moore and Andy Neal both have a great experience of developing athletes and educating coaches and will provide great support to the identified athlete-coach pairings within Scotland.'
It will be the role of both mentors to provide:
*Mentoring support to identified and agreed individual athlete-coach pairings
*Support the progression of athletes and coaches to a higher level of competency in their specific event(s)
*Support and deliver at the National Academy training camps
*Practical coaching support of identified athlete/coach pairings within the National Performance Mentor's local coaching/competition environment at agreed points in the year.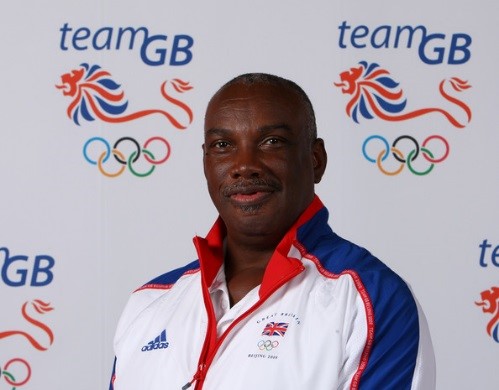 Aston Moore
So, who are Aston Moore and Andy Neal?
Aston Moore is a former GB international jumper and the Senior National Coach for Horizontal Jumps in Great Britain where he has coached world class athletes such as Ashia Hansen (former indoor world record holder) and Phillips Idowu (world champion and Olympic silver medallist).
He also currently coaches Scots Paralympic medallist Stef Reid and, most recently, supports Commonwealth Games representative Sarah Warnock since she moved to Birmingham.
Andy Neal with Jade Lally
Andy Neal has been a high level coach for more than 20 years developing a number of throwers to international level. His contribution to coaching extends from beginner to elite and he has dedicated both his working and volunteer life to coaching athletics.
Andy has been the premier coach education lead for UK Athletics for a number of years as well as holding an impressive and ever expanding track record as a throws coach, most recently coaching Jade Lally to a Commonwealth Games medal recently in discus.
Tags: Andy Neal, Aston Moore, National Academy, Performance Team, Rodger Harkins, scottishathletics