'I can see the sport growing' – Williamson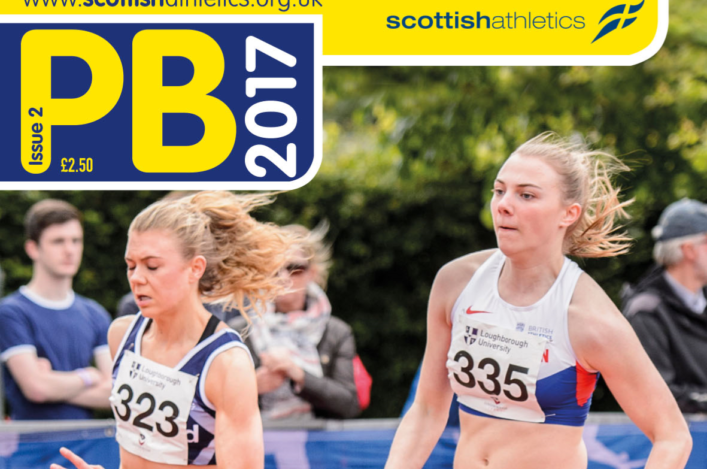 New edition of PB is out to members – with sprinters on the front cover, Beth Dobbin and Alisha Rees
Graham Williamson is one the most famous names from a bygone era for athletics in Scotland.
Now living in Germany, he retains a couple of National Records in middle distance and his son, Jamie, has already won Scotland vest honours in cross country.
Williamson senior was back in Scotland for the Lindsays National XC – when Jamie took bronze in the U20 race as he represented his father's old club, Springburn Harriers.
Graham spoke to journalist Hugh MacDonald in a special interview for the new edition of PB magazine, which is currently being issued to all scottishathletics members.
Here's a taste of what he said . . .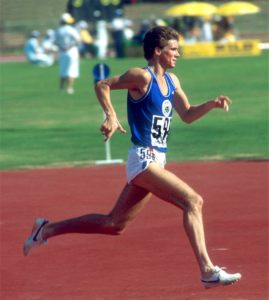 Graham Williamson racing for Scotland at the 1982 Commonwealth Games (photo by Mark Shearman)
'When I was running there would be about four or five athletes maximum in the Great Britain squad,' said Graham.
'But Scots are now the first names on the team sheet and expectations over medals are high.
'These high-profile successes bring others through on their heels. The squad will grow in strength and depth because kids identify with success and want to be part of it.
'In Jamie's event (1500m), there is Jake Wightman, Josh Kerr and Chris O'Hare. So Jamie really has his work cut out to make the Scottish team.
'At the National XC in February, I was fascinated at Callendar Park because there were some vests I did not recognise – so that tells me the sport is growing as does the record number of entries.
'I came though the club system and Scottish athletics formed me in so many way. So it was frustrating to watch the sport through the 1990s and through the early part of this century and see so few coming though. There was very little spark.
'I am not really interested in talking about what I did or what others did. I am interested in what the present generation can do.'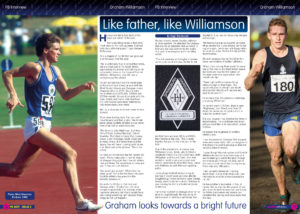 Look out for the full interview with Graham Williamson by Hugh MacDonald in the new edition of PB magazine.
Tags: Chris O'Hare, Graham Williamson, Jake Wightman, Jamie Williamson, Josh Kerr, PB magazine