Athletes share Road Race GP cash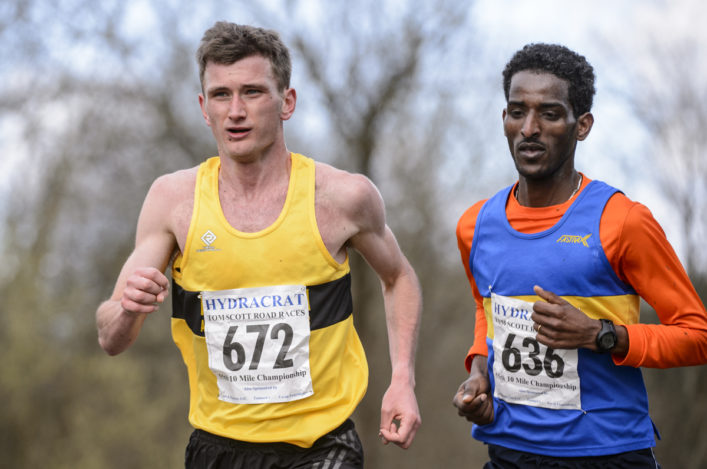 Derek Hawkins and Wayney Ghebresilassie both earned A standards at the Scottish 10-Mile Champs back in April (photo by Bobby Gavin)
A total of 16 athletes will benefit from the scottishathletics Road Race Grand Prix as nine men and seven women share the overall prize pot of £4000.
Races over the five-event Series offered the chance for athletes to gain 'shares' if they met certain times – with five shares for an A standard and two shares for a B standard.
After tallying up the shares allocated from the times achieved, five men will each receive £270.25 – Wayney Ghebresilassie (Shettleston), Derek Hawkins (Kilbarchan AAC), Robbie Simpson (Deeside Runners), Callum Hawkins (Kilbarchan AAC) and Tsegai Tewelde (Shettleston).
The other four male athletes to receive prize-money are Kristian Jones (Dundee Hawkhill), Craig Ruddy (Inverclyde AC), Jamie Crowe (Central AC), Marc Austin (VP-Glaagow).
On the Women's side of things, Fionnuala Ross was the top earner with her fine runs at the Scottish 10K Champs and the Scottish Half Marathon Champs helping her to the top of the shares table. The Shettleston Harriers athlete will receive £540.54 under the allocation system.
Six other female athletes also benefit this year – Fanni Gyurko (Central AC), Katie White (Garscube Harriers), Susan Partridge (VP-Glasgow), Gemma Rankin (Kilbarchan AAC), Shona McIntosh (Hunters Bog Trotters) and Annabel Simpson (Fife AC).
Many thanks to the Road Running and Cross Country Commission for helping with the Road Race GP and to the various event organisers, host clubs and volunteers who make the five championship races happen each year.
Feature on fastrunning.com on Fionnuala Ross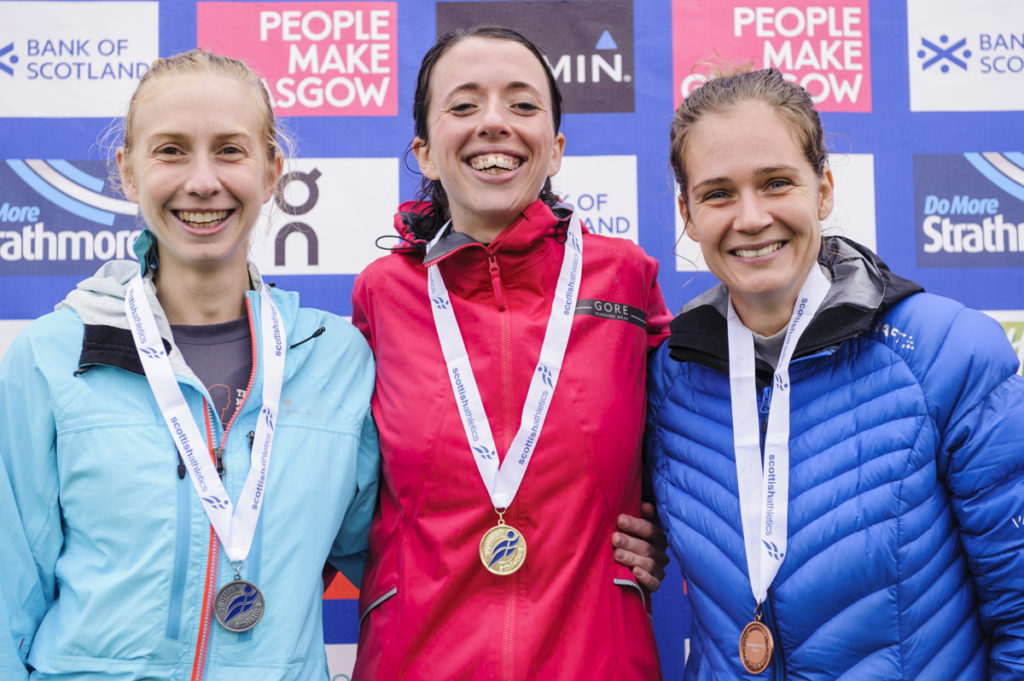 The women's top three at the Scottish Half Marathon Champs are all recipients of Road Race GP cash – Fionnuala Ross (centre), Gemma Rankin (left) and Fanni Gyurko.
Tags: Calllum Hawkins, Derek Hawkins, Fionnuala Ross, Road Race Grand Prix 2017, Road Running and Cross Country Commission, Robbie Simpson, Tsegai Tewelde, Wayney Ghebresilassie