Scottish 3000m Champs set for Sunday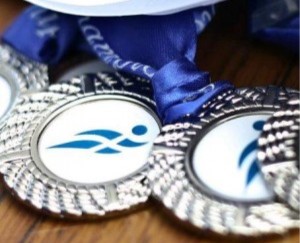 Jan 3rd Miler Meet Start Lists
The Scottish 3000m Champs take place on Sunday at the Emirates Arena as part of the Miler Meet organised by the Glasgow Athletics Association.
And once again the prospect of chasing the first medals of New Year has proved popular with quality fields on the entry lists.
Championship podium places are on offer for Vets, Seniors, U20 and U17 athletes and there are GB and Scotland internationals entered in both men and women, and through the age groups.
The hopefully bodes well for some good times and Personal Bests with, of course, a feature of this event being the paced race format. There are 600m races, also, within the GAA Miler Meet programme.
In the top 3000m race, GB international James Bowness is in the field as the English 800m runner who trains in Glasgow with Bill Parker's group attacks the longer distance.
He is joined by Lewis Moses from Gateshead as well as two athletes set to represent Scotland the following week at the Great Edinburgh XC – Jonny Glen and Ben Stevenson. In the Men's U20 category, Gavin McArdle looks likely to start as favourite.
Josephine Moultrie has a GB vest awaiting in Edinburgh and looks favourite for the Senior Women's 3000m gold as the ideal boost ahead of the cross country appearance, with Sarah Inglis another contender and Jenny Bannerman among those looking to show form for the Armagh International Road Race selections.
In the main women's race, there could be a real scrap for the U20 and U17 medals with the start lists featuring the likes of Gillian Black, Annabel Simpson, Sarah Dempsey, Erin Wallace and Kate Gallagher. And there are a couple of English names in there, too.
Masters athletes will be chasing medals, too, and among the names to look out for there are the likes of Kerry-Liam Wilson, Lesley Chisholm, Ted Gourley, Colin Feechan, Howard Elliot and Chris Upson. There are entrants right up to V70 and V75.
There are two races at 600m and a dozen 3000m races. The action takes place between 1pm and 4pm at the Emirates. Why not come along and support a club-mate or friend and help create a bit of atmosphere which will help those on the track to PB performances?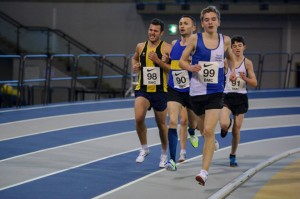 Tags: