World Para Champs Preview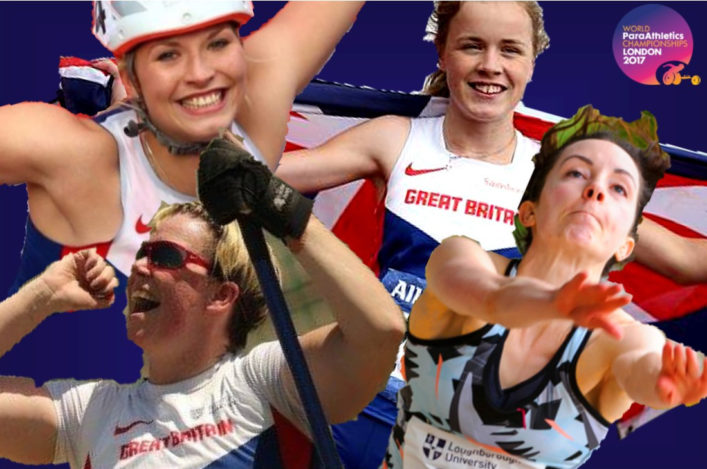 The final countdown is on to the World Para Athletics Championships in London, with Jo Butterfield, Stef Reid, Sammi Kinghorn and Maria Lyle all set to compete at the London Stadium.
The Champs kick off on Friday (14), with Jo the first Scot to compete as she defends her world title in the F51 club throw final – a title gained in Doha, 2015 (with the World Champs not taking place in Paralympic year).
Performance director Rodger Harkins has wished the athletes and their coaches well as they prepare to take to the world stage: 'There have been so many great performances lately by Scottish athletes, we now look with excitement at the IPC World Championships starting this Friday.
'The athletes are prepared and ready to go and we wish them well. This is the peak of their season and it gives them an opportunity on the biggest stage, to show the world how hard they have worked and hopefully reap the benefits of their labours.'
Visit the official World Para Champs website or read our story on the World Para Champs selection.
Scots Schedule (subject to alteration, check official website for updates):
Friday 14 July: 19.20 F51 club throw final – Jo Butterfield
Sat 15: 11.00 T44 long jump final – Stef Reid
Sat 15: 19.18 F52 discus final – Jo Butterfield
Sat 15: 21.41 T53 200m final – Sammi Kinghorn
Sun 16 20.10 T35 200m final – Maria Lyle
Tue 18 12.50 T53 400m heats  – Sammi Kinghorn
Wed 19: 20.05 T35 100m final – Maria Lyle
Wed 19: 21.12 T53 400m final – Sammi Kinghorn (if qualifying)
Sun 23 11.00-11.15 T53 100m heats – Sammi Kinghorn
Sun 23 12.45 T53 100m final – Sammi Kinghorn (if qualifying)
Sun 23 18.51 T53 800m final – Sammi Kinghorn
Tags: Jo Butterfield, London 2017, Maria Lyle, Sammi Kinghorn, Stef Reid, World Para Champs, World ParaAthletics Championships