Weekend 18/19 June: Chris, Jake, Callum; SUPERteams; Masters; West 10k; WHW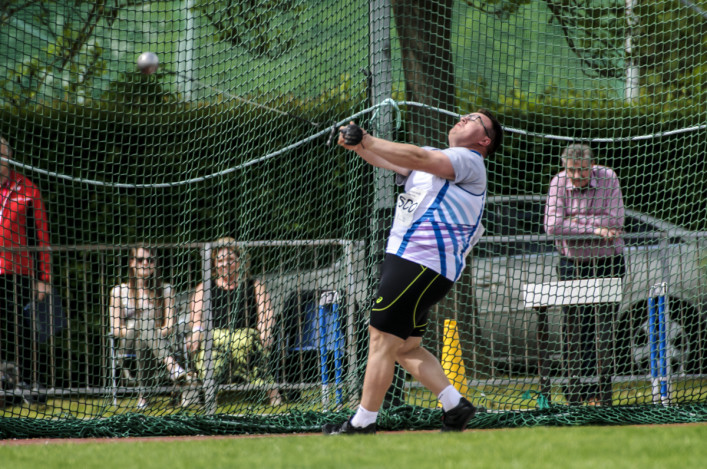 Chris Bennett – superb throwing in Budapest for 76.45m PB (photo by Bobby Gavin at Loughborough)
Let's start the Weekend Round-up with two very fine performances by athletes with Olympic qualification hopes – Jake Wightman and Chris Bennett.
Both went close to landing Rio standards over the weekend in competitions as far afield as Boston and Budapest.
The 'consolation' was that both Wightman and Bennett posted European Championship selection standards for the second time this summer and look firmly in the frame for Holland.
Jake, with a Season's Best, was at 3.36.64 in the 1500m in Boston – just outside the 3.36.20 standard that is being asked for British athletes for Rio.
Chris for his part enjoyed the win in Budapest with a big PB hammer throw of 76.45m ahead of this weekend's British Champs in Birmingham.
*Rio-bound marathon duo, Callum Hawkins and Derek Hawkins, were in action on Sunday in the Men's 10K in Glasgow.
Callum won it in 29.54 with Derek at 29.59 as the Kilbarchan AAC brothers completed their final race in Britain before the forthcoming European Chamops half marathon in Holland next month.
+++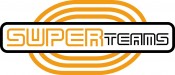 Right at the other end of the scale, Ayr's Dam Park stadium played host to our special competition for U12 club athletes – SUPERteams.
This event is geared to give our youngest club athletes the chance to try four events and enjoy being part of a team in what for many is their first experiences of competitive athletics.
We're indebted to many people for this event including host club Ayr Seaforth, our scottishathletics officials and particularly to clubs, coaches and parents for mustering teams.
In the provisional results for Saturday, Cumbernauld, Inverclyde and Harmeny made the podium for the boys with the three best girls teams being Larkhall, VP-Glasgow and hosts Ayr Seaforth.
Well done to them but also to all who took part – we really hope to see you at District and Age Group Champs  in future years!
+++
Lesley Chisholm – fine British Masters 5K win
There were some fine results for Scots competing at the British Masters 5K Road Championships at Horwich near Bolton on Sunday.
Pride of place probably goes to Lesley Chisholm of Garscube Harriers who was first in the women's race with Claire Thompson (VP-Glasgow) second and Hilary McGrath (Law and Dist) third.
In the men's event, Kerry-Liam Wilson, RH Cambuslang was third overall and first M45; James Gallacher (Kirkintilloch Olympians) won the M55 race while Alex Chisholm was third at M60 and Walter McCaskey (Edinburgh AC) was first M80.
In the team event, Kirkintilloch Olympians won the M35 and M45 races while Kilmarnock Harriers took second in the M35 race.
With thanks to Alastair Macfarlane
+++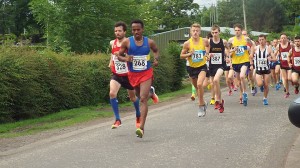 Bellahouston Harriers hosted the West 10K Champs as 377 runners completed the 2016 Brian Goodwin Memorial 10k in a fantastic night's racing as runners from across Scotland descended on Pollok Park.
The standard was high with Scotland Internationals Tewolde Mengisteab (Shettleston Harriers) and Jenny Bannerman (Inverness Harriers) picking up the wins, the latter setting a new course record. Full results for the race can be found here.
This year's race doubled as the West District 10k Road Race Championships with medals being spread across clubs including Shettleston Harriers, Giffnock North AAC and Ronhill Cambuslang Harriers.
The  men's 1-2-3 was Mengisteab in 31.06 followed home by Jack Walker (Giffnock North) and Gavin Bryson (Edinburgh AC). Iain Reid of Ronhill Cambuslang took West bronze medal in fourth place.
Bannerman's 35.37 was followed by West champion Michelle Sandison (Springburn) and Avril Mason (Shettleston). The West bronze went to Jessica Olver-Bell (Shettleston).
Lots of great detail with report, results, photos and a short video of the start on the Bellahouston Harriers website.
With thanks to Bellahouston Harriers
+++
There were a record 159 finishers in the West Highland Way race, as ultra runners from Scotland and beyond took on an awesome challenge.
Scotland international, James Stewart (VP-Glasgow), was the first runner to complete the 95-mile course in 15.15.59. the first woman home was Lizzie Wraith, who finished fourth overall in a time of 17.42.27.
More details on the West Highland Way event website
Tags: Callum Hawkins, Derek Hawkins, Jake Wightman, Jenny Bannerman, Masters 5K, SuperTEAMS, Tewolde Mengisteab, West 10K Champs, West Highland Way Race 2016