WATCH: Beth Dobbin interview on her athletics journey and coach help
Welcome to a new feature from scottishathletics communications and our Performance and Coaching team.
In each instalment of #askSAL we will publish an extended interview with a top GB elite Scottish athlete on our scottishathletics You Tube channel.
Then it will be your turn to ask the questions of that athlete in a special Q and A session on Twitter.
Our You Tube interviews will focus on the athlete's journey, how much they rely of the support of their coach, and key advice for young athletes, including mental health issues.
We've lined up a number of top Scots who are all really keen to engage in helping us helping you and we very much appreciate their support.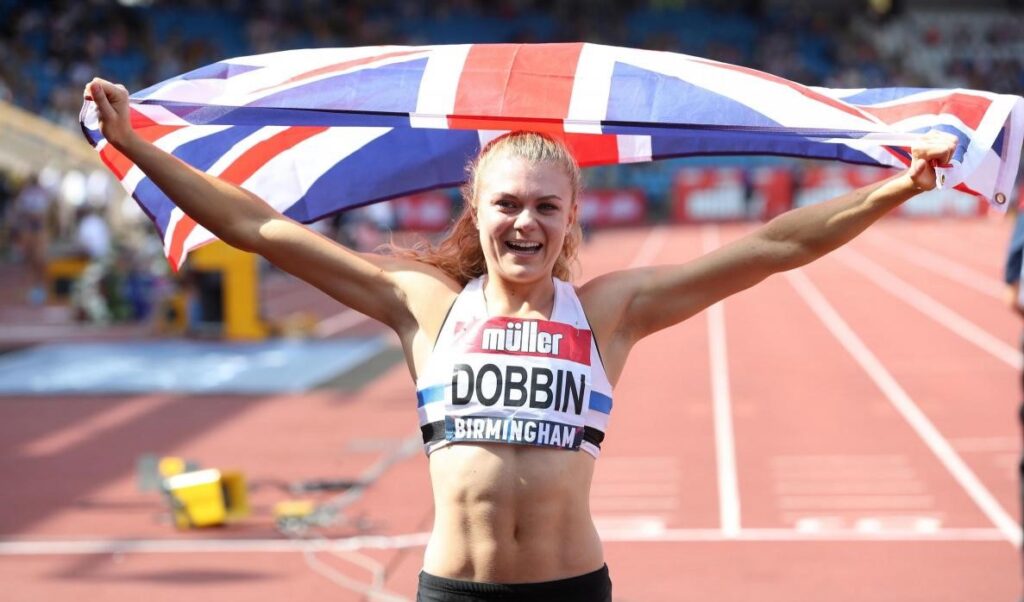 Beth Dobbin landed the British 200m title at the Alexander Stadium in Birmingham (photo via British Athletics/Getty Images)
Now we need your questions for the Twitter Q and A and we do hope #askSAL will appeal to all sections of the athletics community in Scotland from athletes to coaches to parents to volunteers and Officials.
GB international Beth Dobbin is our first guest for #askSAL and you can join in on our Twitter Q and A with Beth on Friday from 4pm to 5pm.
The Edinburgh AC athlete has made a huge leap from club athlete to Scotland international and then, in the last couple of years, progressed further to GB and NI honours as well as landing Scottish Records and competing in the 200m final at the European Champs in 2019.
Beth talks about starting out in athletics in Doncaster and then about the significant role in her career taking off in Loughborough under the coaching tutelage of Leon Baptiste.
'I am a big believer that the coach is THE most important person in an athlete's team, if you like, and Leon has been a huge influence on me,' said Beth.
'He has helped me in so many ways: one of the main one being that while you maybe train for three or four hours a day being an athlete is also about what you do for those other 20 hours per day.'
So, watch the video with Beth and then post a question on Twitter, using the hashtag #askSAL.
We will look through the questions submitted and post answers on Twitter on Friday from 4pm to 5pm.

Tags: Beth Dobbin, Leon Baptiste