Virtual 5k Challenge Results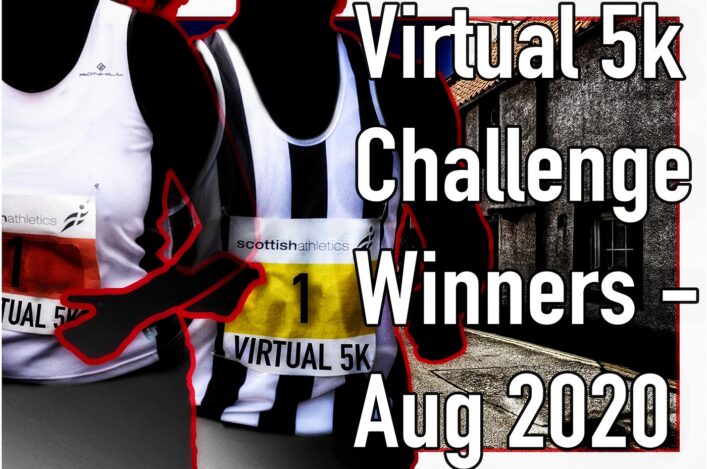 Our latest Virtual Challenge events proved highly popular with scottishathletics members as they raced 5k last weekend.
There's now a set of Provisional Results available covering all individual times and a whole host of team event categories.
These are available on the Event section page of this website (see the download on the right of the page).
We're hoping that performances recorded within the Virtual 5k Challenge will be considered for a Run and Become Invitational 5k race on Friday 4 September – with more details on that projected event in due course.
Within the Provisional Results, some performances from physical races (like the Podium 5k event in Burnley) have been logged as Non-Scoring. These did not count towards team outcomes.
Well done to all our athletes involved and good to see in the Men's section, no fewer than 14 athletes at 15.00 minutes or quicker (adding in physical race performances by Jonny Glen and Hamish Hickey).
In the Virtual event, the top three men's performances came from Gavin Smith (Cambuslang), James Donald (Dundee Hawkhill) and Andy Douglas (Inverclyde AC).
The Women's division was led home by Megan Keith (Inverness Harriers) from Rebecca Johnson (Edinburgh Uni Hare and Hounds) and Annabel Simpson (Fife AC). Rebecca's run was in the physical race in Burnley, it should be noted.
In the overall team race, for any age, any gender, there was a win for Inverclyde AC from Edinburgh AC and Central AC.
In the Male team race for any age, the top three was the same – Inverclyde, Edinburgh AC and Central AC.
In the Female team race for any age, there was a win for Corstorphine AAC from PH Racing Club and Inverclyde AC (outcome subject to confirmation).
In the Senior team race for any gender, there was a win for Cambuslang Harriers from Inverclyde AC and Central AC.
Central AC won the U20 team race and Cambuslang won the U17 team race.
And in the Masters team race for any gender, there was a win for Garscube Harriers from Greenock Glenpark Harriers and PH Racing Club A.
Thanks to all those involved – particularly the endurance Officials who have been helping us with scrutiny of performances for Virtual Challenge events.
We also appreciated donations of £2 per runner from a couple of clubs and a number of individuals.
Many thanks to Inverclyde AC for a generous donation of £100 towards helping to stage Virtual Events and Bellahouston Road Runners have also pledged £150. This kind of support from clubs is hugely appreciated by scottishathletics.

Tags: Andy Douglas, Annabel Simpson, Gavin Smith, Hamish Hickey, James Donald, Jonny Glen, Megan Keith, Rebecca Johnson, Run and Become Invitational 5k, Virtual 5k Challenge