Two World Records in 30 minutes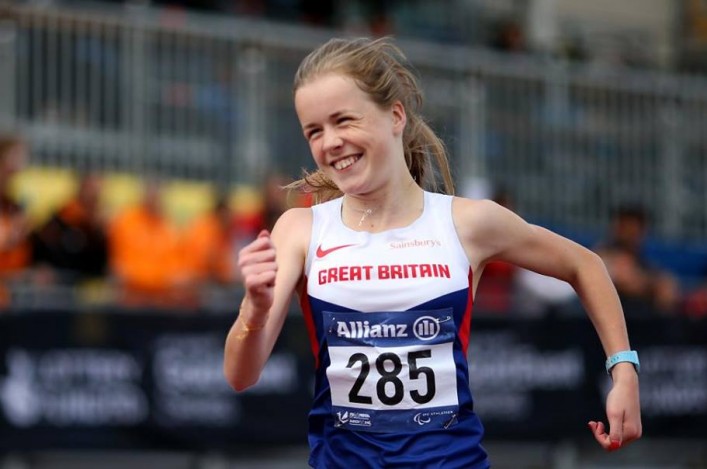 Maria Lyle – new World and European Record
Four Scottish athletes participated in the opening IPC GP Meet in Dubai this week.
It was a successful meet in terms of the performances with four PBs, three European and two World Records being recorded by the Scots!
Maria Lyle clocked 30.53 in her 200m race to set a new T35 European and World record. Within a matter of a few minutes, Jo Butterfield had followed that up with a throw of 8.87m for a F32/51 discus European and World record.
Many congratulations to both athletes, their coaches and their families on the achievement – and to the full Scottish continent in Dubai.
The early part of the week had witnessed difficult conditions (there was a sandstorm on one of the training days) with strong winds, however conditions steadily improved.
And those highlights mentioned were saved for the final day of the IPC competition when Maria and Jo set European and World Records within 30 minutes of each other. Jo had set a European record in F51 club throw on the previous day.
The athletes all have a well-earned rest day before competing in the two day Sharjah Meet before returning home at the weekend.
Results:
Meggan Dawson Farrell: bronze medals in T54 100m/200m/400m/800m
Lewis Clow: 4th in T37 100m (PB) and 5th in T37 200m
Maria Lyle 1st in T35/36 100m and 3rd in T35/36/43/44/46 with new T35 European and World record of 30.53
Jo Butterfield: 1st in F32/51 Club throw (European record of 19.69 1st in F32/51 Discus 8.87m New European and World Record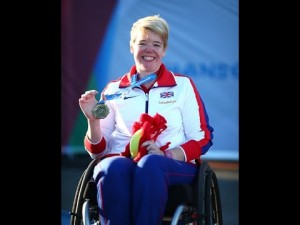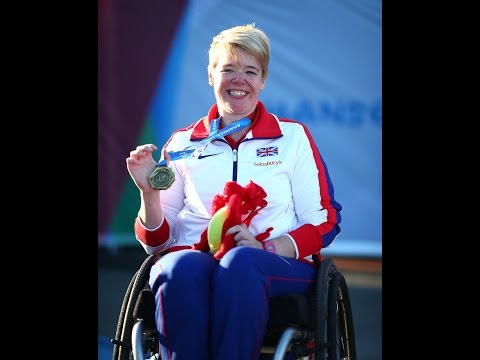 Jo Butterfield: new World and European Record
Tags: Jo Butterfield, Lewis Clow, Maria Lyle, Meggan Dawson-Farrell