Trio prepare for Euro U23 action
British Athletics head for Poland this week for the Euro U23 Championships and three Scots are on their way to Bydgoszcz.
It's a huge honour for Neil Gourley, Jack Lawrie and Kelsey Stewart as they #Represent Team GB and NI at the event organised by European Athletics.
In fact, all three enjoyed similar representation two years ago when Gourley won a bronze medal in the 1500m at the Euro U23s in Tallinn, Estonia, and Jack and Kelsey were at the Euro U20s in Sweden that same summer.
Hope are high for the British team overall in terms of contesting finals and reaching the podium, although selections have been affected by call-ups for the World Champs for the likes of Jess Judd and Morgan Lake  from the original U23 team.
Giffnock North AAC athlete Neil will be looking to contest the medals in the 1500m after some superb form in 2017. He finished fourth in that memorable Scottish 1-2-3-4 at the British Champs and World Trials in Birmingham – following on from winning gold at the England Athletics U23s in Bedford.
Jack, the 400m Hurdles specialist from Pitreavie AAC, took a silver in Bedford with a PB and finished fifth in the British Champs last weekend and also has high hopes for Poland.
Kelsey won the England Athletics U23 title in Bedford to clinch her place with the 4 x 400m relay squad and her goal is to get a run this week after suffering frustration two years ago when the relay event in Eskilstuna went to a straight final with no heat opportunity.
Schedule for the Scots:
Neil Gourley: 1500m heats on Thursday at 15.40 (our time)
Possible final on Saturday at 16.40
Jack Lawrie: 400m Hurdles heats on Friday at noon
Possible semi-final on Saturday at 15.09
Possible final on Sunday at 15.28
Kelsey Stewart: 4 x 400m Relay heats on Saturday at 10.35
Possible final on Sunday at 18.38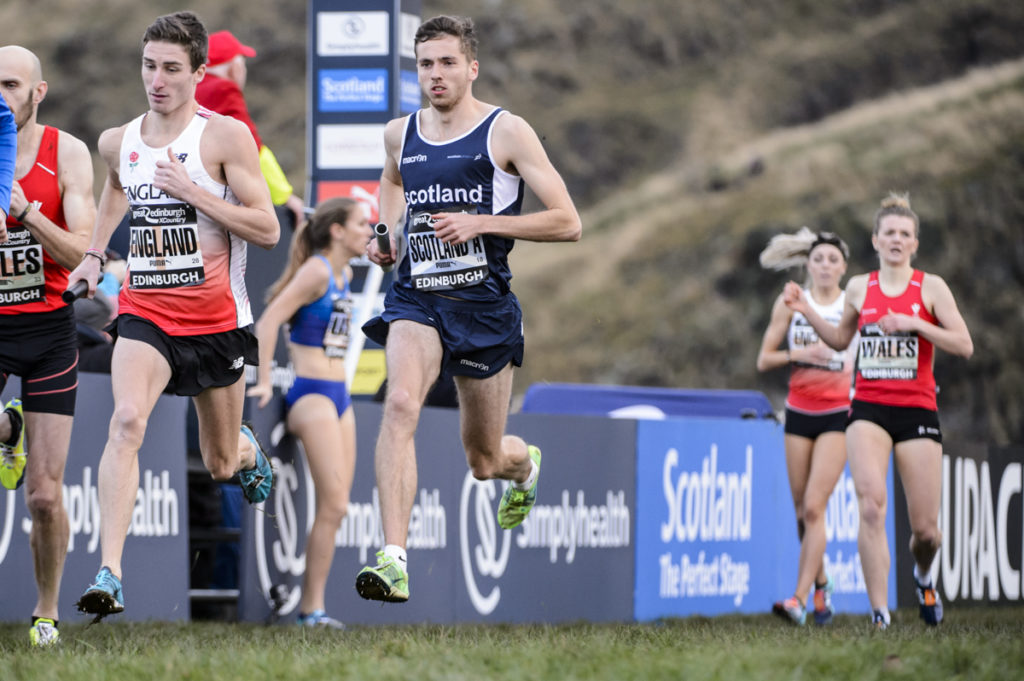 Neil Gourley in action for Scotland at the Great Edinburgh XC 4 x 1K Relay (photo by Bobby Gavin)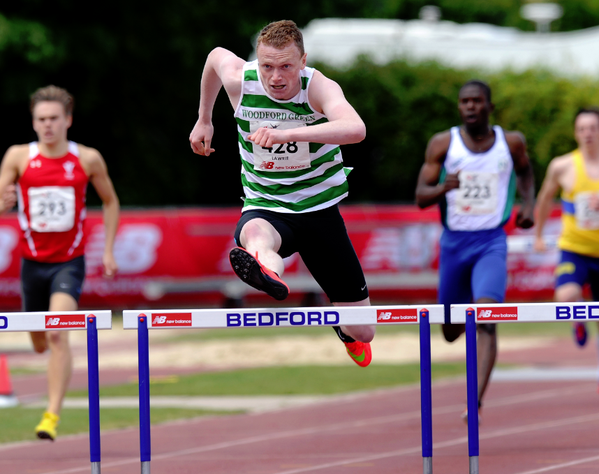 Jack Lawrie in action at Bedford in 2015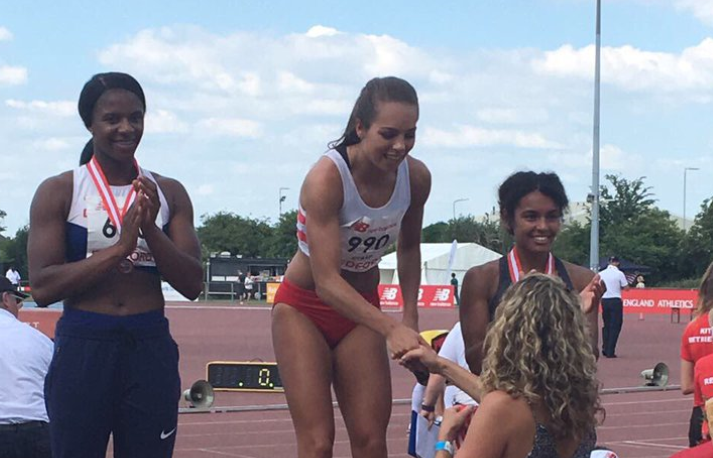 Kelsey Stewart receives England Athletics U23 medal from Sally Gunnell
Tags: Bydgoszcz, Euro U23s, Jack Lawrie, Kelsey Stewart, Neil Gourley, Poland