Throws GP; ERRA Relays; Ultra Trail Champs; SHGA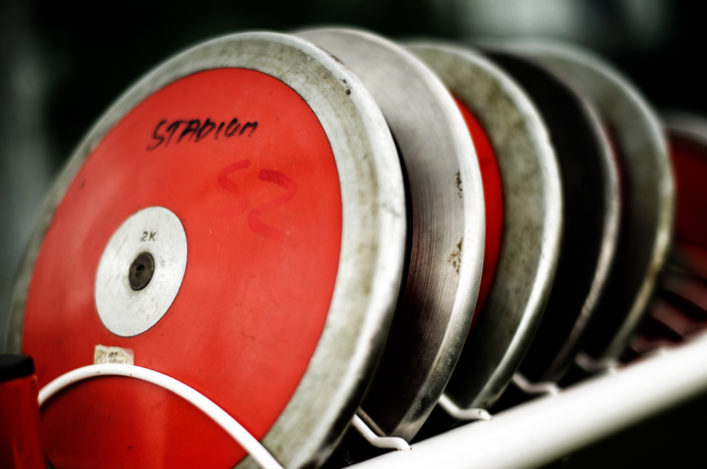 For the throws community in Scotland, all roads lead to Livingston again this weekend and the start of our 2017 Throws Grand Prix Series.
Craigswood stadium in Livingston has been a regular venue in recent years and will stage three of the four events for the 2017 summer season. The other fixture will take place in Inverness as we rotate events as and when we can and feel appropriate.
With more than 100 athletes entered for Saturday's first event at Craigswood, there should be some strong competition on the opening weekend. There are no entries on the day.
All the key info for the fixture including start-lists; a revised timetable and the points scoring system is lodged on our Events section page.
The remaining three dates are:
Saturday 20 May GP2: Queens Park, Inverness
Saturday 24 June GP3: Craigswood, Livingston
Saturday 9 September GP4: Craigswood, Livingston
The events will incorporate the Hammerama and IPC Throws competitions. Entries are online and close seven days before each event – with no entries on the day.
*Please note that due to holidays our coverage of this event is likely to be somewhat limited. The best place to check for Results will be on the Events page highlighted above. Thanks.
Central AC – National Road Relay winners at LivingstonThree Scottish clubs are lined up to compete at the English National Road Relays event in Birmingham this weekend.
Central AC finished in an excellent fourth place in 2015 for the 12-Stage event at Sutton Park and are headed back there this weekend as Scottish champions after their win in the National Road Relays at Livingston on March 26.
They will be joined for that men's race by Cambuslang Harriers, who returned to this fixture last year after a long absence, and Corstorphine AAC, who were bronze medallists in the men's race at Livingston.
The ERRA Relays feature around 70 men's teams and around 50 women's teams (for a six-stage event). The men run six short legs and six long legs.
Check out the Men's team entries online
+++



Ultra runners will gather in August for the Scottish Ultra Trail Champs at the Devilothehighlands race.
The event features a 42-mile route along parts of the West Highland Way and takes place on Saturday 5 August.
And, once again, this race will feature the Scottish Ultra Trail Champs with the organisers having gone through the 'bidding process for National events' we announced previously, which asks for certain minimum standards for National Championship events.
The Devilothehighlands race has a capacity of 350 runners and the event is already full for this year.
With thanks to John Duncan and Adrian Stott
+++
HIGHLAND AND BORDER GAMES
scottishathletics have been working with the Scottish Highland Games Association in order to better promote athletics opportunities at these events around the country.
As a result of that collaboration, we now have listings on the Events section of this website to flag-up Highland and Border Games.
To access that list, link to our Events section and then use the 'Filter by' section on the left (lower window). If you enter '2017 Highland and Border Games' to that filter, you will be able to access the listed events across Scotland for this year.
Tags: Cambuslang Harriers, Central AC, Corstorphine AAC, ERRA Relays, Highland Games, Livingston, Throws GP, Ultra Trail Champs