Throws GP; Scottish 10K; Perth course; Giffnock 25th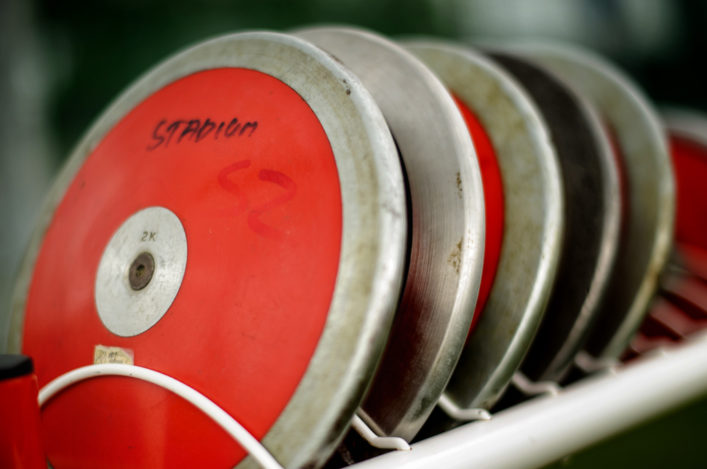 The third of our summer Throws Grand Prix Series events will take place in Livingston on Saturday 24 June.
There was strong support for the last event in Inverness last month but unfortunately poor weather that weekend didn't make it easy for athletes or Officials.
Now we are taking entries online across a range of events for June 24 back at Craigswood, Livingston, and know a number of athletes and coaches (and Officials) are already making plans to compete and attend.
Entries close a week before the event, so please make sure you enter now if you want to compete in the third of four events, with the remaining event thereafter also at Livingston.
Enter online for Throws GP on June 24
*The other date at Craigswood Stadium, Livingston, is Saturday 9 September.
+++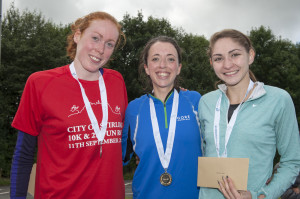 Scottish 10K Champs women's medallists in 2016
The Scottish 10K Champs will once again be held in Stirling in September and there are still entry places available.
And you can put your name in for the City of Stirling 10K and 2K Fun Run on the same day online. Central AC are again the host club for this National Championship event.
This year, the races take place on Sunday 10 September, with the 2K race starting at 9.30am and the 10K itself then happening at 10.15am. The course is over a flat, fast route and personal bests are always likely.
As well as Championship medals, there is a long list of prizes on offer, and the fixture is also part of the scottishathletics Road Race Grand Prix for 2017
+++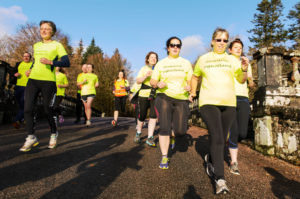 Coach education is vital to scottishathletics and that's why we stage course across the length and breadth of the country over the year.
Perth is the venue for our next jogscotland Jog Leader course on Sunday 25 June. It is an all-day course and costs £95 – with no previous experience required.
*There is a Athletic Development and Physical Preparation III course coming up in Grangemouth in July. It is a two-day course over July 22/23.
How to get an athlete strong through introducing external loads to stable movements and structures.
Who can go on the course? Anyone who has completed the Athletics Coach award / Coach in Running Fitness (CiRF), or equivalent. Coaches who have attended Athletic Development & Physical Preparation I or II Course
+++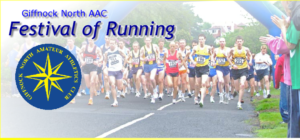 There's a special 25th anniversary coming up next week for road runners at Giffnock North AAC.
The club's popular 10K event in Rouken Glen park on Glasgow's south side will celebrate 25 years on Thursday 8 June at 7pm.
Admission fee for the 10K is being reduced from previous years to £10 for SA members (£12 non-members) to mark the occasion. All finishers will receive dry fit T-shirts as well as water, fruit and other items supplied by several sponsors. Specsavers have been main sponsors for the past five years.
Entry for the Giffnock event
Tags: Athletic Development and Physical Preparation, Central AC, Course, Giffnock North AAC, Grangemouth, Jog Leader, Livingston, Scottish 10K Champs, Stirling 10k, Throws GP