Scottish Records ratified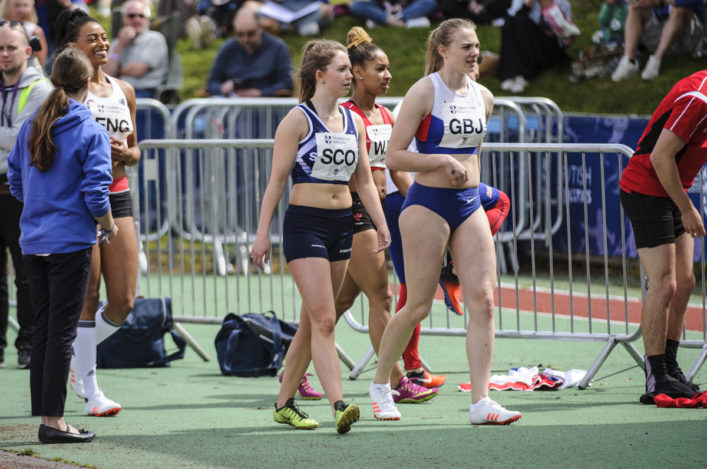 Alisha Rees (GB Juniors vest) at Loughborough on the day she recorded new Scottish U20 Record at 100m at 11.62 seconds
Following an appeal to the athletics community in Scotland, we're delighted to confirm three new members have been co-opted onto our Records and Statistics group.
This gathering sits as a Sub-Committee of the Track and Field Commission and assesses performances in a historical context on a regular basis.
Three new members – Alison O'Rourke, Steve Nairne and Ron Todd – attended their first meeting at the Emirates Arena towards the end of May to look at some recent performances.
From now on, athletes who lands Scottish Records will receive a newly-created Scottish Record Certificate from scottishathletics to mark the achievement.
Recommendations from the Records and Statistics Sub-Committee have now been ratified by the scottishathletics Board at the June Board meeting.
The following performances are now thus put forward at Scottish Records:
U20 Women
100 – Alisha Rees 11.62 (+0.8) – Loughborough international – Loughborough, 21 May
(Previous record: Alisha Rees 11.63, 2016)
Heptathlon – Holly McArthur 5,332 – England Athletics Championships – Bedford, 27/28
May (Previous record: Valerie Walsh 5246, 1983)*
U15 Girls
Triple Jump – Ellie O'Hara 10.57 (+1.8) – East District Champs – Grangemouth, 12 May
(Previous record: Caron Leckie 10.55, 1999)
Hammer – Kirsty Costello 54.90 – DunRen Open Meeting – Linwood, 18 April (Previous record: Kirsty Costello 53.95, 2016)
*A subsequent performance by Holly McArthur in Tenerife will be reviewed at a later date.
Watch Alisha Rees 100m U20 Record run at Loughborough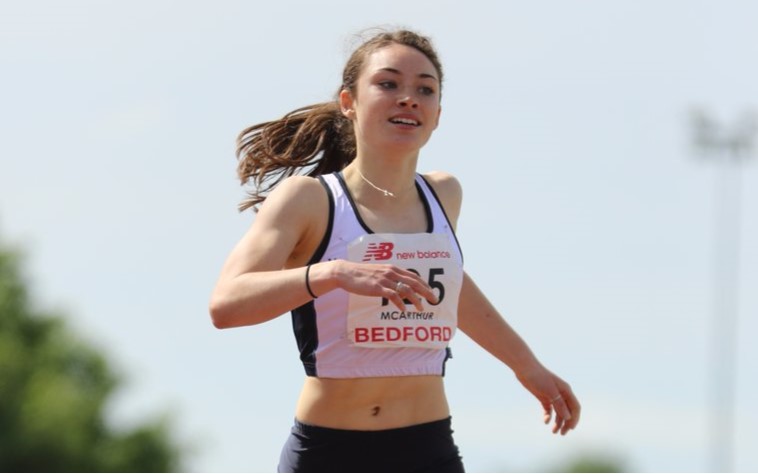 Holly McArthur – U20 heptathlon Record at England Athletics CE Champs at Bedford on May 27/28