Scots ready to bid for medals at Muller British Champs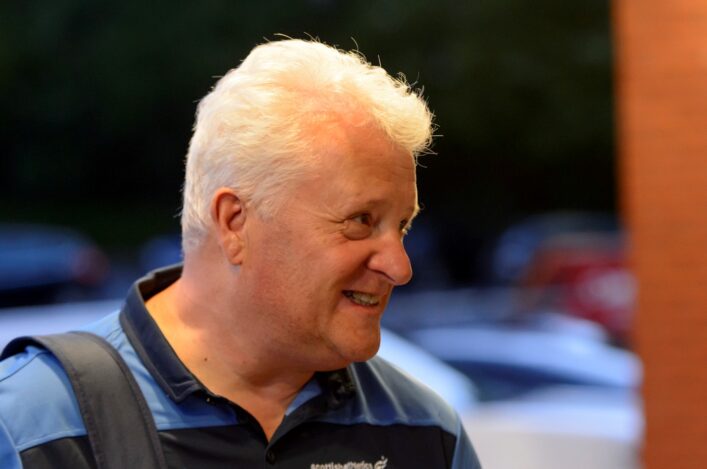 'I wish every Scottish athlete and coach headed to the Muller British Champs all the best and a safe competition enviroment,' says Stephen Maguire (photo by Bobby Gavin)
Manchester start-lists and timetable
It would be unfair and inaccurate to suggest that the Muller British Champs this weekend represent 'business as usual' for the UK's top athletes.
But, nonetheless, a 40-strong contingent of Scottish athletes will head for the 'bubble' of the Manchester Regional Arena looking for some encouraging signs for 2021.
Nobody disputes that 2020 has been anything but normal and the lack of a British trials element, opportunities to compete in Europe and different stages of readiness have all conspired to dilute the cast-list for Friday and Saturday.
In the past five years or so, Scots have delivered a terrific collective performance in terms of podium places and Stephen Maguire, scottishathletics Head of Performance and Coaching, believes expectations need to be tempered in that regard.
The likes of Neil Gourley, Sammi Kinghorn, Maria Lyle, Jake Wightman, Nick Percy, Kirsty Law, Chris Bennett and Allan Smith will however certainly be eyeing the podium.
BBC Scotland preview coverage with Sammi Kinghorn
'It's fair to say it is not quite the same as heading for the British Champs with a Trials element and everyone trying to make the team for a major event – in this year it would have been the Olympics,' said Stephen.
'So the overall feel is different and you may well get stark contrasts from event to event. Some of the field are strong.
'Overall, there are a number of athletes I would regard as medal contenders even if we have to accept it is by no means as strong a Scottish contingent as has happened in recent years – you see Jemma, Laura, Eilish competing in France and Andy and Lynsey not competing this summer.
'There are some very young athletes competing, too, and hopefully it gives them a taste of a British Championship, albeit in what we have to call '2020 circumstances'
'Our throwers have been showing good form and, as has been the case in recent years, we've some of the best Para athletes in Britain.
'On the track I would think Neil and Jake will be very keen to show where they are at and take something tangible from a short 2020 season.
'I wish all the Scottish athletes and their coaches who are headed to Manchester the very best and a safe competition environment.'
BBC Scotland preview coverage with Jake Wightman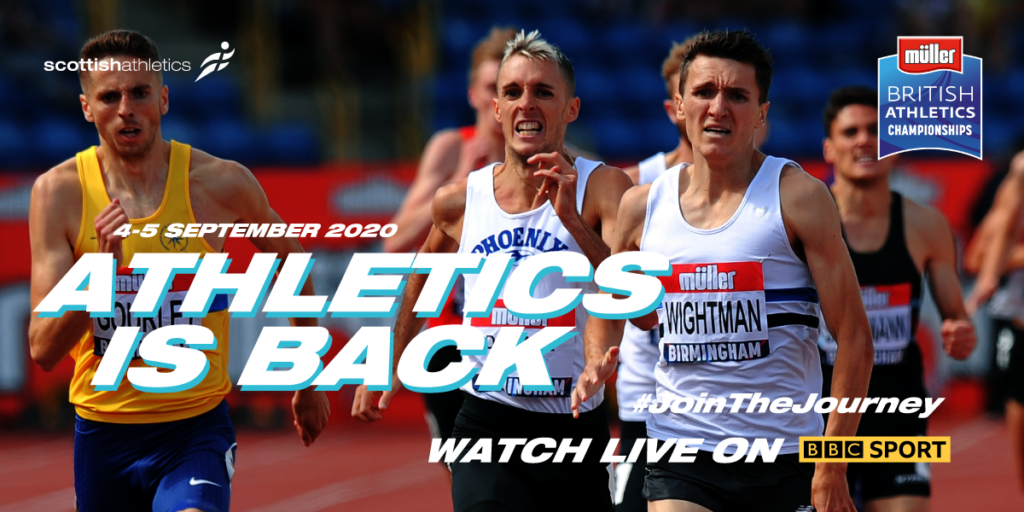 Jake Wightman and Neil Gourley are chasing success in the middle distance events 
BBC Scotland website coverage with Kirsty Law
Looking through those start-lists, we see 'accepted' invitations from many Scots – including all those below
Men's Field:
Greg Millar (javelin); Paul Ogun (Long Jump); Will Grimsey (High Jump); Chris Bennett, Ciaran Wright (Hammer); Craig Charlton (Shot Put); Nick Percy (discus); Allan Smith (High Jump).
Men's Track:
Michael Olsen (100m); Grant Plenderleith (400m); Andrew Murphy, Scott Connal (110m Hurdles); Connor Henderson, Jack Lawrie (400m Hurdles); Jake Wightman, Joe Ewing (800m); Neil Gourley, Stephen Mackay (1500m); Alexander Thompson (100m Ambulant); Luke Deighan (400m Wheelchair); Jamie Crowe, Sol Sweeney, Jonny Glen (5000m).
Women's Field:
Kirsty Law (Discus); Stef Reid (Long Jump); Courtney MacGuire (Pole Vault).
Women's Track:
Heather Paton (110m Hurdles); Alyson Bell (100m); Emily Craig, Anna Nelson (400m Hurdles); Sammi Kinghorn, Melanie Woods (400m Wheelchair); Maria Lyle (100m ambulant); Hannah Cameron, Katy Brown, Philippa Millage (800m); Megan Davies, Erin Wallace, Eloise Walker, Jenny Selman (1500m); Chloe Lambert (200m); Beth Potter (5000m).
The BBC will be showing live action on BBC 2 on Friday from 6-9pm and BBC 1 on Saturday from 1.15-4.30pm.
For events outside BBC airtime, clips and full races will be posted across the British Athletics website and social media channels.
Follow us on
Twitter @BritAthletics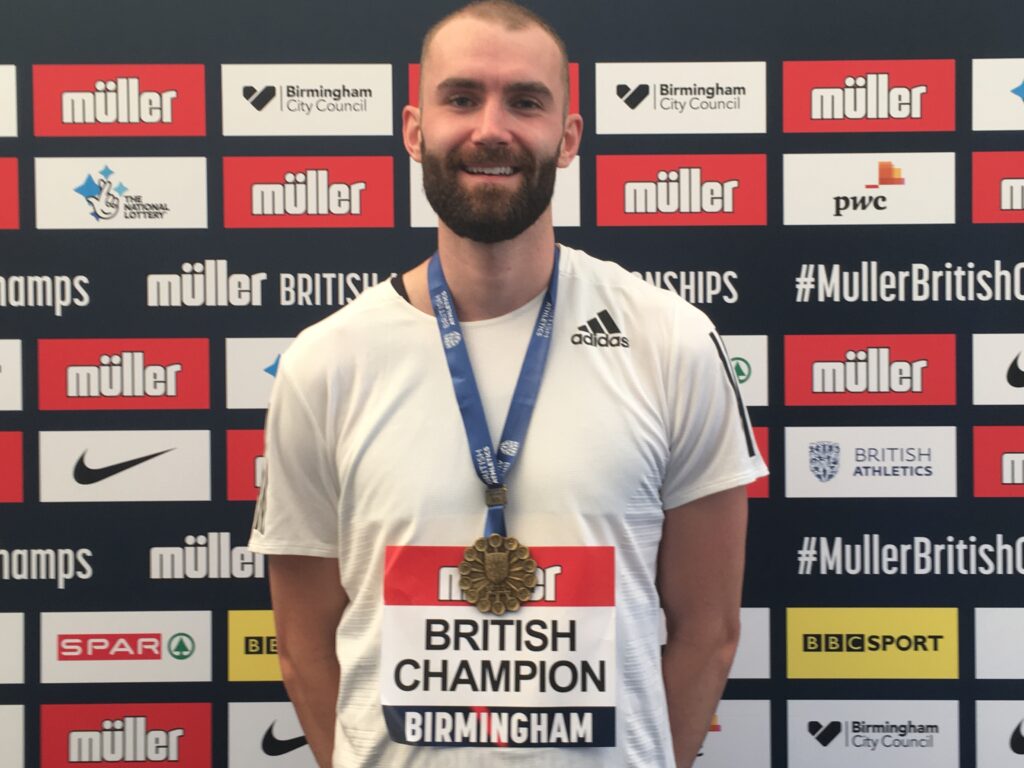 Allan Smith savoured British title success last year in the high jump (photo by Sue Gyford)