Scotland U20 Women claim first Home Countries victory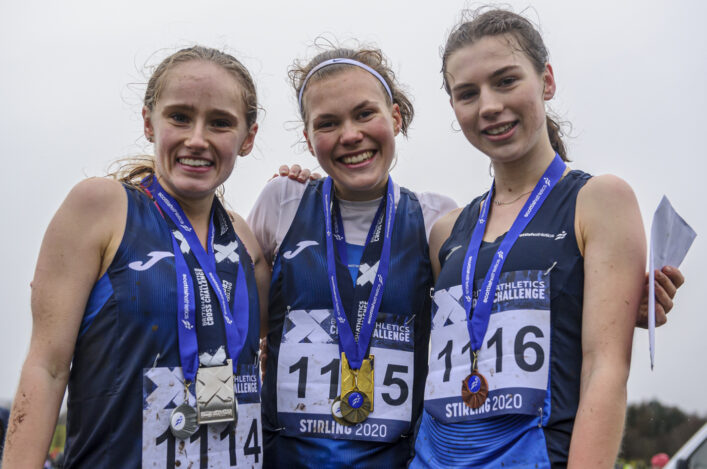 Photo by Bobby Gavin
Scotland U20 women had looked as if they might be a headline act – and so it proved across the mud of Kings Park.
Megan Keith took the gold medal and was followed home by silver medallist Cera Gemmell.
With Eloise Walker home in fourth place that ensured team gold medals in both the Home Countries and Celtic XC matches. Hannah Anderson backed up the counters with a fine 10th place run – her first race of that distance.
It's the first time ever that Scotland U20 Women have won the Home Countries golds and the determination was writ large across the face of all four athletes throughout the race.
With seven points, they were winners from England on 14. In the Celtic match, Wales took the silvers.
'I've only just learned that about it being a historic win and that's a great feeling for all of us,' said Megan.
'I got out strong at the start and I felt it was a day for that. You were always thinking that it was important in team terms so it was great to have Cera and Eloise not far behind.
'The conditions were pretty awful and tough to run in obviously, but you just have to try and keep driving on if you can. It's great to win the individual gold as well and I'm enjoying my cross country at the moment.'
Team East Lothian athlete Cera said: 'Megan and I have had some good races together in the past year or so and sometimes she beats me and sometimes I beat her.
'That added competition helps us both and there was a big emphasis on the team today – we were thinking about that team competition so it was great for Scotland to win.'
Many congratulations to all these athletes and their families and coaches – and the clubs helping in their development over the years.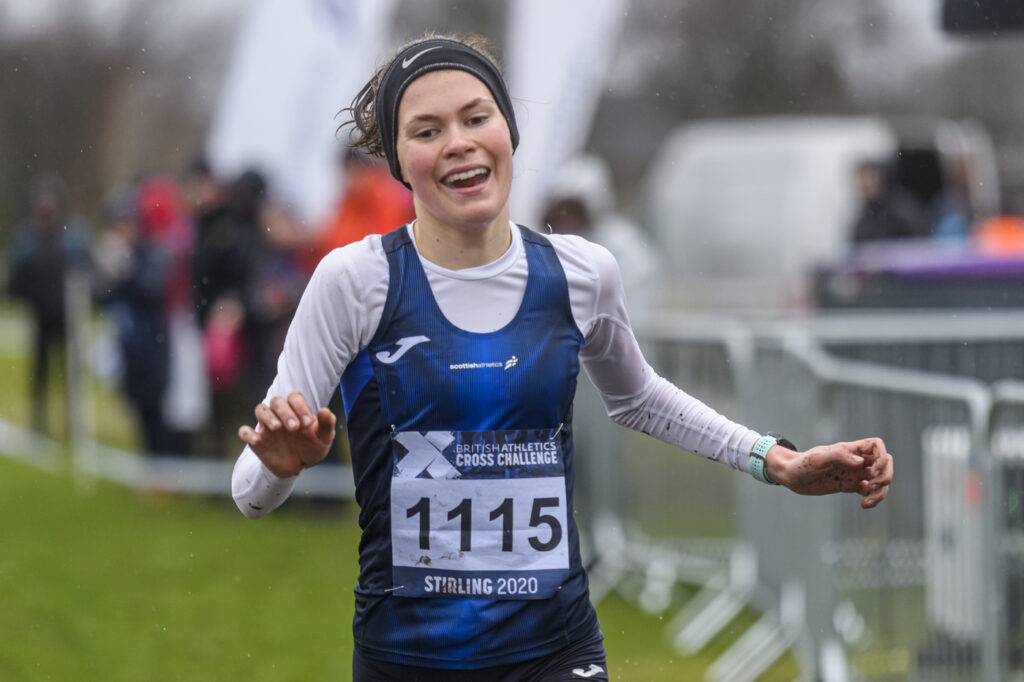 Megan Keith takes the finish line to win individual gold (photo by Bobby Gavin)
Tags: Celtic XC International, Cera Gemmell, Eloise Walker, Hannah Anderson, Home Countries XC International, Megan Keith, Run Stirling