Run for Scotland at XC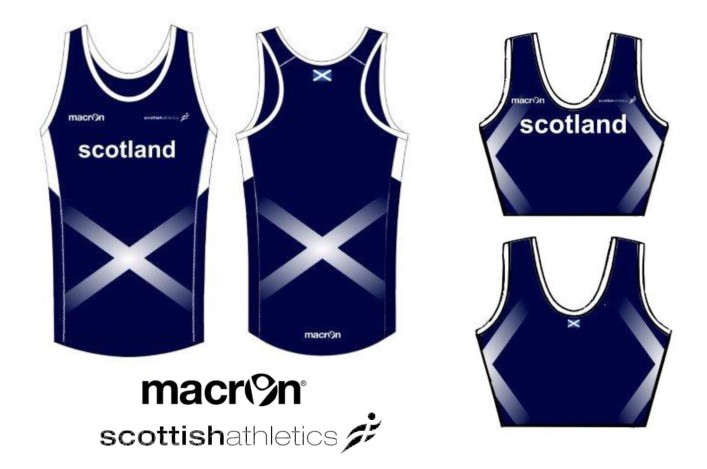 Running for Scotland is always a big honour for the athlete, coach and club involved – and this winter there are a number of opportunities for vest in cross country and in road running.
In fact, during our discussions with Macron over the design for a new Scotland vest, we totalled up no fewer than 300 such chances over the course of a 12-month period.
scottishathletics are pleased just now to release our International Selection document for road and cross for 2016-17 which outlines the forthcoming opportunities.
The chase for selection effectively begins with the National Short Course Champs in Renfrew on Saturday 5 November.
Performances there will be taken into account for the British Cross Challenge event in Liverpool at the end of November, when Scotland representation is awarded for Senior, U23 and U20 level (even though Scotland do not compete as a team).
Inter-District vests are up for grabs for the Great Edinburgh XC event in January and those selections are based on Liverpool and performances in the three District Champs in the East, West and North on the first weekend in December.
Scotland contest the Celtic International XC in Wales on January 22 and there are Scotland places up for grabs for that one at U23, U20 and U17 level.
Again, those picks are based on performances at Renfrew, Liverpool and at the Districts. Teams of four athletes will be picked to represent Scotland in Cardiff, both men and women, across the three age-groups.
And there is another Scotland chance at the Home Countries International – which is also in Wales for 2017. Selection for that one are based on the National XC at Falkirk on February 25.
 Here's the relevant section from the Selection Document:
European Trial: Up to 4 Senior Men; 4 Senior Women; 4 U23 Men; 4 U23 Women; 4 U20 Men and 4 U20 Women will be selected on current form.
Celtic International: 4 each of U23 Men (born 1995, 96, 97), U23 Women (born 1995, 96, 97), U20 Men (born 1998, 99, 2000), U20 Women (born 1998, 99, 2000), U17 Men (born 2001 and 2002) and U17 Women (born 2001 and 2002) will be selected on current form, particularly the District Championships. Note age groups are under IAAF rules.
Inter Districts: Cross Country Teams will be selected by the districts on current form – especially the District Championships. Chair of selectors: East – Alex Jackson; North – Sophie Dunnett; West – Clare Barr
Tags: British Cross Challenge, Celtic International XC, Home Countries XC, National XC, Scotland, Short Course Champs, XC