Run for Scotland at Leeds 10K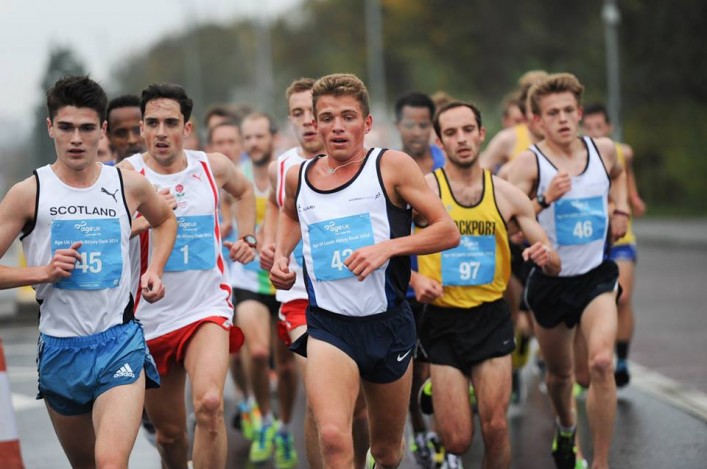 Action from the 2014 race – with Scots to the fore
There is an international road race opportunity to compete for Scotland over the 10K distance coming up in November.
It is at the Leeds Abbey Dash race on Sunday 15 November in Yorkshire.
Scotland will look to send teams of four men and four women to the event; with one athlete in each team from the U23 age bracket.
So now we are looking for intimations of interest to be considered for selection for Leeds. Athletes/coaches should contact Mark Pollard over the next week to express interest mark.pollard@scottishathletics.org.uk . We need that by Friday 23 October, please.
There were some superb performances by our athletes at this race last year with the likes of Andrew Butchart, Callum Hawkins, Steph Twell, Eilish McColgan and Rhona Auckland in great form.
Scotland women won team golds at that November 2014 event, with no fewer than five in the top 10 places in the women's race. Butchart and Hawkins finished 1 and 2 and Twell, McColgan and Auckland made it a Scottish 1-2-3.
Event information: http://www.ageuk.org.uk/get-involved/events-and-challenges/leeds-abbey-dash/leeds-abbey-dash-/
International Selection Policy: https://www.scottishathletics.org.uk/athletes/performance/selection-policies/international-handbook/
Tags: Andrew Butchart, Leeds Abbey Dash 10K, Mark Pollard, Scotland, Steph Twell