Road Relays at Livingston – ENTER NOW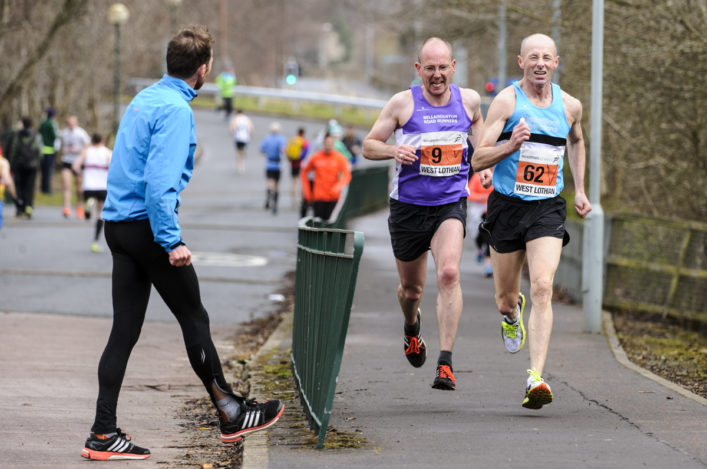 Livingston is once again the venue for the Scottish National Road Relays thanks to West Lothian Council – with the event this year on Sunday 26 March.
And, with the closing date less than a week away, the clock is now ticking on entries from clubs for the Men's Six-Stage and Women's Four-Stage races taking place that day.
It has been another truly hectic winter of indoor and cross country action, but the Road Relays is always one our best-supported events and we'd love to see that maintained in 2017.
The race at Almondvale starts at 12 noon that day with changing and declarations at St Margaret's Academy, Almondvale, Livingston. Once again we would like to thank West Lothian Council for their support for this event.
Entry forms and all the key information is online now on the Events section and we are taking these by post to Alex Jackson, 26 Mortonhall Park Crescent, Edinburgh, EH17 8SY.
The deadline for entries is Monday 13 March.
*Alex has kindly agreed to take th em by email, too. Alex.Jackson@ed.ac.uk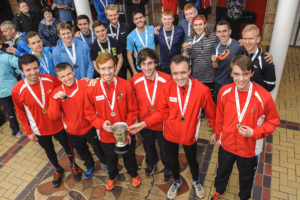 Cambuslang land a hat-trick (2016 Report)
Teams can be entered featuring Senior and Junior Men and Women born before 1 September 1999(ie no U17 athletes)
There are Masters gold, silver and bronze medals for both Men's and Women's Teams with ages starting at 40 on the competition day for both Men and Women.
Masters Men's Teams of M50+ Over 4 legs and Women's Teams of W50 + Over 3 legs will also be able to compete, names entered for these categories should be listed with the other athletes entered. There are medals for the first three teams at M50 and W50.
Athletes can only run once, any team with an athlete running a second time will have the whole team removed from the results.
ENTRIES CLOSE first post on MONDAY 13 MARCH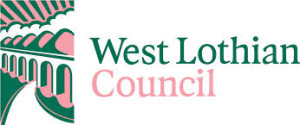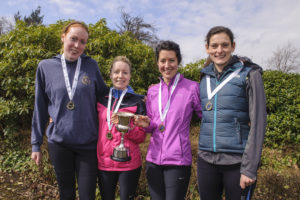 Central AC women won for the second time in three years in 2016
Tags: Cambuslang Harriers, Central AC, Livingston, National Road Relays