Rio 2016 schedule for #SALfab15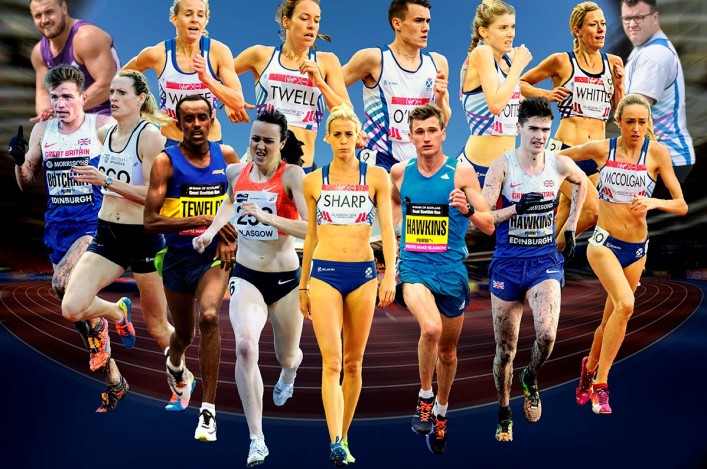 The countdown is very much on to the start of the athletics in Rio . . .
And what a special few days loom for 15 Scots selected to represent Team GB and NI in Brazil, the largest representation at the Olympics since 1908.
Hopes are high among our contingent but all will be aware the depth of competition via the scale of the event. Reaching finals will be the primary goal over the first few days as our track and field athletes take centre-stage. The Men's marathon, featuring Callum Hawkins, Tsegai Tewelde and Derek Hawkins, takes place on Sunday 21 August.
With excitement growing and tremendous support for #SALfab15 across the scottishathletics social media channels, we've pulled together a schedule for the Scots in Brazil. Please note these times are for the start of the relevant athletics session – individual event times may be later so please check the exact scheduling.
Follow the #SALfab15 online…
On Twitter
We'll be live-tweeting Scottish performances at www.twitter.com/scotathletics or check out the hashtag #SALfab15
On facebook
We'll post after each performance at www.facebook.com/scottishathletics – show your support with a Like, a Comment or a Share
On our website
Use our news tags to follow our stories from Rio – they'll all be collected at www.scottishathletics.org.uk/tag/rio-2016/
Below, we have listed the first event for each of our 15 athletes and then added into the schedule the semis and finals which may potentially feature Scots.
Good luck to all the athletes, coaches, families and clubs involved!
Friday 12 August
Women's 10,000m final  13.30 Beth Potter  
Saturday 13 August
Women's 1500m heats  00.20 Laura Muir
Women's 3000m steeplechase heats 13.30 Lennie Waite
Monday 15 August
Women's 1500m semis  00.15
Women's 3000m steeplechase final 13.30
Tuesday 16 August
Women's 400m Hurdles heats 00.30 Eilidh Doyle
Women's 5000m heats 13.30 Steph Twell, Eilish McColgan, Laura Whittle
Men's 1500m heats  13.30 Chris O'Hare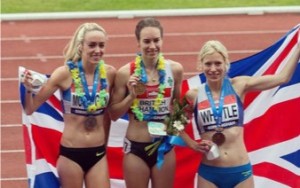 Twell, McColgan and Whittle – Women's 5000m representatives
Wednesday 17 August
Women's 400m Hurdles semis  00.15
Women's 1500m final 00.15
Men's 5000m Heats  13.30 Andrew Butchart
Men's Hammer qualifying 13.30 Chris Bennett, Mark Dry
Women's 800m heats 13.30 Lynsey Sharp
Thursday 18 August
Men's 1500m semis 22.35
Women's 400m Hurdles final 22.35
Women's 800m semi-final 22.35
Saturday 20 August
Women's 4 x 400m Relay heats 00.10 Eilidh Doyle
Men's Hammer final 00.10
Women's 5000m final 00.10
Sunday 21 August  
Women's 4 x 400m Relay final 00.10
Men's 1500m final 00.10
Men's 5000m final 00.10
Women's 800m final 00.10
Men's Marathon 13.30 Callum Hawkins, Tsegai Tewelde, Derek Hawkins