Potter fifth in Germany – and GB, too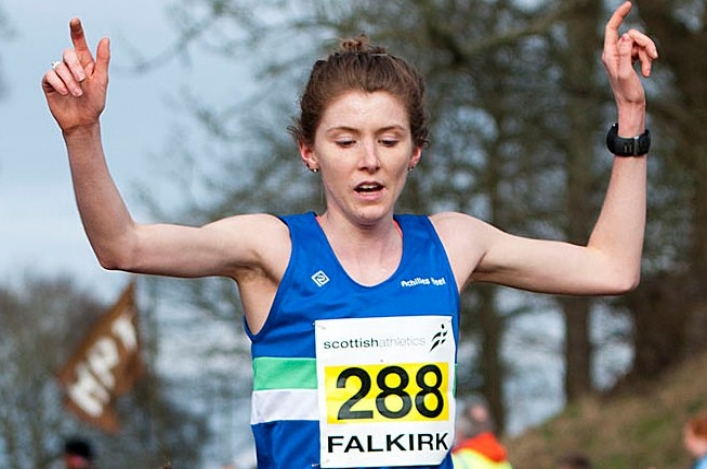 Beth Potter was a late addition to the Team GB and NI squad for the Euro Team Champs in Germany over the weekend.
But the Scot came up with a gutsy run on her first senior track appearance for Britain and finished fifth in her 5000m race.
Beth, asked to step in for Julia Bleasdale following the initial selection, was just outside her PB at 15.42.22 and could be pleased with her performance in Braunschweig – with three other Scots also in action.
Team GB and NI duly finished fifth in the event with Eilidh Child second in the 400m Hurdles, Lennie Waite seventh in her 3000m steeplechase race and Luke Caldwell finishing sixth in the 5000m.
Child had been favourite to win the 400m Hurdles and looked in control entering the home straight but lost out to her Ukrainian opponent.
'I am disappointed with that race,' said Eilidh.
'I was messy into hurdle six and again into the last one and when that happens you lose a bit of momentum. I am disappointed not get full points for the team.'
Waite finished fifth in the steeplechase in Gateshead last year and this time clocked 9.52.45 – not too far adrift of her season's best 9.48 set in America.
Caldwell was in action over 5000m on Saturday and recorded 13.59.25 to finish sixth.
Read the British Athletics overall media round-up here:
http://www.britishathletics.org.uk/media/news/2014-news-page/june-2014/22-06-14-etc2/
Tags: Beth Potter, Eilidh Child, Euro Team Champs, Lennie Waite, Luke Caldwell, Team GB and NI