Perth stages Anglo Celtic Plate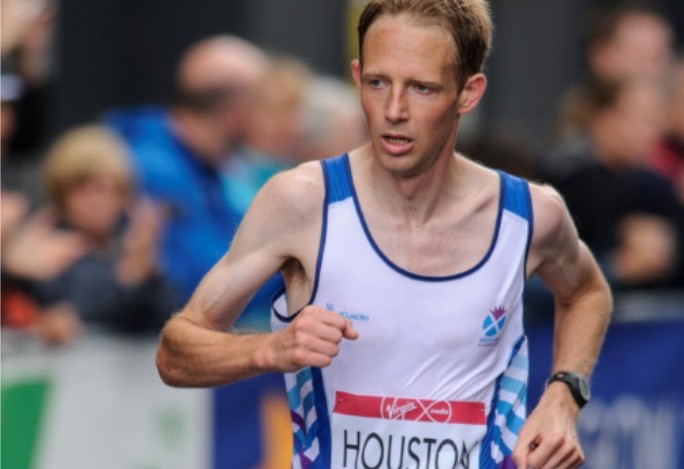 Ross Houston – favourite for the Men's 50K at Perth (photo by Bobby Gavin)
The first British Athletics road race championships of 2016 are set to be staged at Perth in Scotland on Sunday – with the ultra community out in force for races at 100K and 50K, including the Anglo Celtic Plate.
The Self-Transcendence sponsored races are over the classic ultra distances over a loop course in Scotland's Fair City.
Many of Britain's top ultra distance runners will converge on Perth to challenge themselves over 42 laps of the beautiful North Inch Park on the banks of the River Tay.
As well as the national titles of the UK and Scotland, the event incorporates the Anglo Celtic Plate, the annual home countries ultra international. Leading runners will also be aiming to achieve qualification times for future IAU world 100km  and 50km championships.
+++
There have been a couple of team changes to the Scotland's men's lineup for the Anglo Celtic Plate race over 100K on Sunday. Paul Giblin and Andrew Murray have unfortunately had to withdraw.
Congratulations to Paul Raistrick and Kevin O'Donoghoe (Greenock Glenpark Harriers) on their international call-ups and we wish them well representing Scotland in Perth.
Original team announcement on our website
+++
Despite the growth in participation in ultra distance events especially on the trails, the 100K distance is still regarded as the blue riband of the ultra running calendar where the leading men will race at close to seven minute miles (3-hour marathon pace) for approximately seven hours, with the leading women about an hour slower.
With the withdrawal of Scotland's Paul Giblin, England's Paul Navesey (Crawley) probably starts as favourite in the men's race.
Last year's women's champion Kate Samuelson (Cambridge & Coleridge) will be trying to retain her title.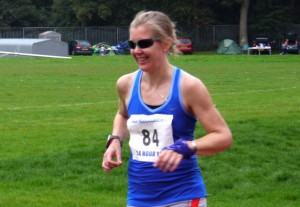 Fionna Ross – first Scotland vest
Scotland will be led by national 24-hour and 12-hour record holder, and 2014 West Highland Way winner, Fionna Ross (Harmeny). In some ways, 100K is a step down in distance for her.
The GB 24-hour and Trail international is excited to be gaining her first Scottish vest, and her experience at pacing an event well could tell in the latter stages.
Last year's British 100km champion and Scottish Commonwealth games marathon runner, Ross Houston, will this time concentrate on the shorter 50K event, and it will be interesting to see what he will be capable of on the fast Perth course. He will start a clear favourite in the men's race.
The women's 50K race is a little more open but Dundee Road Runner Elaine Omand returning to full fitness after a mixed 2015 year should be there or there about when the medals are decided.
We are looking forward to great day of racing,' said race co-ordinator Adrian Stott. 'All three home nations have a mix of experienced and developing athletes in their 100km teams.
'The 50K distance, too, is fast gaining more international recognition and promises to be a good event. As always, we are grateful to all the volunteers both from our own club and the wider Scottish ultra community who are giving up their time to help out in many ways.
'I am sure we will also have some good 'Cheerleading' to encourage the Scottish runners on home soil. The loop course on the Inches, lends itself well to watching an ultra race unfold.'
The 100K race starts at 7am, and the 50K race at 10am. Leading athletes in the 100k should be finishing in around seven hours (2pm) and leading 50k  runners in around three hours (1pm).
With thanks to Adrian Stott
Tags: Anglo-Celtic Plate, Fionna Ross, Perth, Ross Houston, ultr running