Join us for our National Training Day for Officials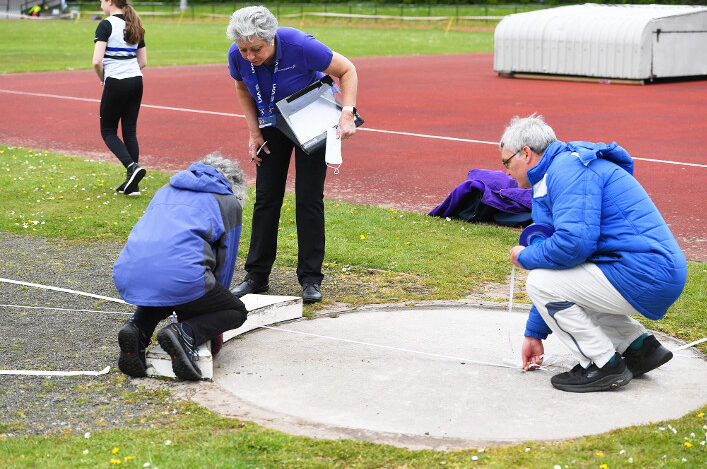 A National Officials' Training Day will be held at Grangemouth Stadium on Saturday 1 April, offering a chance to learn and share for officials of all disciplines and experience levels.
The day will include a guide to online Officials information, and workshops on call room, electronic field cards, measuring para equipment, meeting reports, and timetabling.
The afternoon session will feature a range of discipline-specific workshops.
Officials Development Officer, Shona Malcolm, said: 'We'd encourage all our officials to join us on the day – it's a valuable opportunity to talk and learn, away from the demands of actively officiating.
'We can all learn from each other, no matter how much or how little experience we've got. So everyone has something to contribute, and hopefully a lot to gain, from coming along to Grangemouth for the day – we look forward to seeing our officials there.'
An Endurance Discipline Group (Peer Group) is now in place, comprising Dave Cairns as Discipline Head, with representatives of each of the districts, and one ex-officio member to assist with assessing qualification upgrades. At present, the North representative position is vacant – if any Endurance Officials from the North, of Level 2 or above, are interested in joining, then please contact Dave on officialsendurance@scottishathletics.org.uk

Tags: Officials