Noticeboard: Rae reward; Integration Days; Ultra win; CE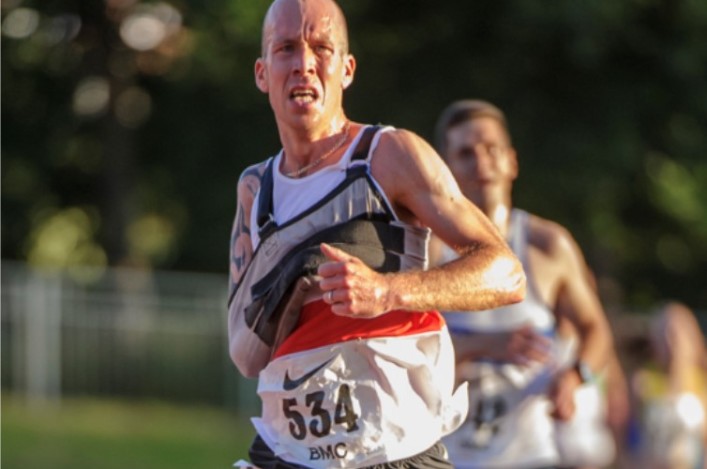 Rio-bound Para athlete Derek Rae has been handed a cash boost for his training and competition expenses following his selection for the Paralympics.
Virgin London Marathon have made an award of £5000 to the Fife AC athlete – who will represent Scotland in the Dublin 10-Miler next week.
Rae's reward comes as Virgin London Marathon follow on from making payouts to the Scottish trio who will run the Marathon at the Olympics for Team GB and NI, Callum and Derek Hawkins and Tsegai Tewelde.
Derek will be competing in the T46 class event in Rio and is coming off the back of a personal best (PB) run at this year's Virgin Money London Marathon where his time of 2:37:28 was good enough to finish fifth in his category.
'I'm really grateful for the training grant and continue to be humbled by the support I receive from everyone,' said Derek.
'This grant will significantly assist me with my training costs and allow me to continue to focus on running better and better. I really appreciate that London Marathon Events continues to be supportive of my endeavours.'
Read more on London Marathon website.
+++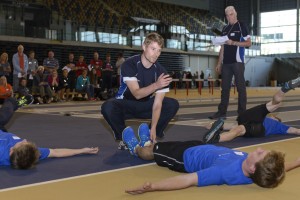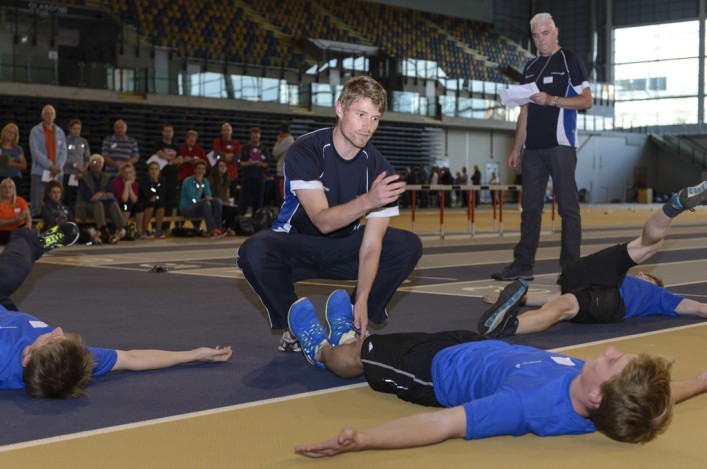 scottishathletics are pleased to announce the final Integration Days for all four Event Group coach qualifications.
These will take place at Caledonia House in Edinburgh on Saturday 19 November (Endurance and Jumps) and Sunday 20 November (Speed and Hurdles and Throws).
This is the final day for coaches who have completed all the online learning via https://www.ulearnathletics.com/ and cost £75 for the day.
Coaches are eligible to complete this qualification if the currently hold a UKA Level 2, Athletics Coach or Coach in Running Fitness (Endurance only) or higher.
More details can be found online  In order to book your place on an Integration Day, you must complete the booking form and return this with the correct fee, £75 per award.
Bookings will be taken on a first come, first served basis. If you have any questions on these qualifications, please call Jim Goldie, Coach Education Manager, scottishathletics, on 07739 506733
+++
Garscube Harriers athlete Nicola Hendry has won the overall West Highland Way series – with the fastest female combined time.
Hendry ran the Hoka Highland Fling in 8:36:03; the West Highland Way in 19:45:22; and the Devils race in 6:36:37. That gave her a total of 34:58:02.
+++
Regret to report that the annual Combined Events International match at Senior and U20 level due to take place this month has been cancelled.
scottishathletics had already selected Emma Canning of Whitemoss AAC and Howard Bell of Edinburgh AC to represent Scotland following recent fine performances. Both are coached by Iain McEwan.
We can confirm that although the cancellation by the event organisers was beyond our control, scottishathletics have made an offer of financial support to both these athletes to help with costs at another competition opportunity at an appropriate level.
Tags: Callum Hawkins, Combined Events International, Derek Hawkins, Derek Rae, Emma Canning, Event Group Integration Day, Garscube Harriers, Howard Bell, Tsegai Tewelde, Virgin Money London Marathon