Noticeboard: Guide running; ND Hills; Officials courses; Glasgow XC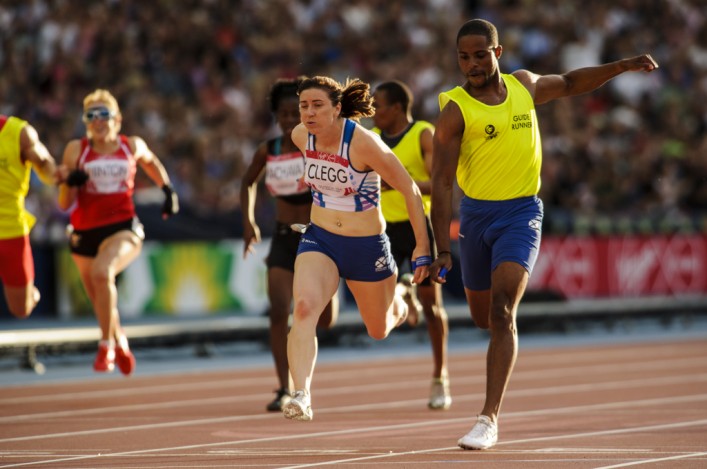 Hampden photo – by Bobby Gavin
Guide running is a special skill whereby an able-bodied athlete helps a visually impaired runner fulfil their potential.
Nobody exemplified it better than Mikail Huggins and Libby Clegg at the Commonwealth Games last summer en route to T12 100m gold at Hampden – with the pair unfortunately having to pull out of the IPC World Champs in Doha due to an injury to Libby.
Some time ago, scottishathletics launched an appeal for offers from athletes to help out as guide runners as we seek to promote an inclusive approach to the sport.
Happily, our Club Para Officer Shona Malcolm, has received offers of help from able-bodied athlete in various parts of the country.
Now we would like to hear from visually impaired athletes who want to pursue their running but may not have been able to do so because they lacked the assistance of a guide runner. Clearly, in an instance like this we need to do some 'pairing up' based on geographical locations of both athlete and guide.
As an example, we have offers of help from Dundee/Tayside area and also in Glasgow and are now asking visually impaired athletes (or clubs, coaches, relatives or friends) from those areas to get in touch with us. Or from elsewhere.
If applicable, please give your age, event, PBs and any further info which may be useful  – and Shona will seek to find a guide. Email shonamalcolm@scottishathletics.org.uk
+++
Knockfarrel 2015 registration and results.Updated
Knockfarrel Hill Race
Organised by Highland Hill Runners, the race will be the second staging of the scottishthletics North District Hill Champs.
It is happening on Saturday 7 November and starts at 1pm from the Old Station, Strathpeffer
Registration from 11.00am and parking available at the Strathpeffer Shinty Pavillion Distance: 8km Ascent: 360m.
There is a course map available on the highland hill runners site  (Note: full body cover will be at the discretion of the race organiser based on the weather conditions).
Entry fee: £5 (or £7 for non SA members). Entry on the day only
Records: Male: 37:24 – Graeme Bartlett (2000); Female: 43:20 – Tracey Brindley (2004).  Prizes for top 3 Males and Females, plus age categories and team prizes. (Over 16s only)
Prize-giving and plenty of cakes will be available after the race in the Shinty Pavillion. Runners of all abilities welcome but unfortunately due to the conditions of the race insurance, participants cannot run with dogs.
For any queries, please contact the race organiser Becki McKenzie on 07843 560023 or email beccamckenzie2009@hotmail.co.uk
+++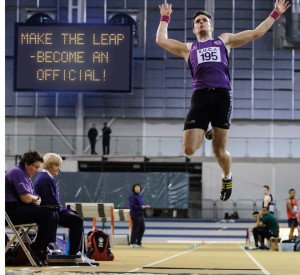 The learning and training never stops at scottishathletics – and that has to be the case for the sport to prosper.
And among the most significant group of people in a sport built on volunteer support are our officials.
There are courses coming up in November in Dumfries and Ayrshire which may be of interest over the weekend of November 14/15.
On the Saturday in Dumfries there are Level 2 sessions for Track Officials and Field Officials. On the Sunday, at Saltcoats, there's a chance to take a Assistant Officials Course. All our Officials course are listed on the dedicated page on the website.
+++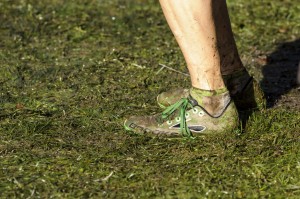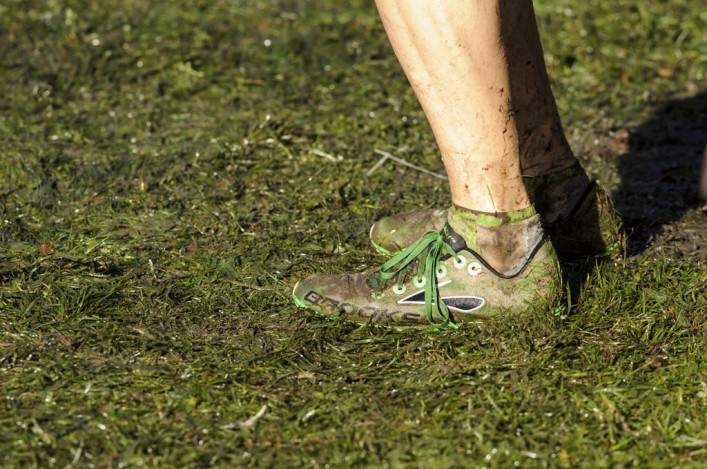 Glasgow Athletics Association's Endurance Group have once again organised a series of winter XC training sessions.
scottishathletics supports this initiative with the sessions offering the athletes from different clubs the opportunity to train together and for their coaches to meet and catch-up on an informal basis.
Athletes from U15 level upwards are welcome – with clubs urged to actively encourage attendance – and the full programme is geared to build towards the National XC in Falkirk in February.
Except during the Christmas break, the sessions take place on Saturday mornings and this year the first rep will be at 10.30am.
Here are the five dates and venues:
Saturday 31 October: Bellahouston (grass)
Saturday 14 November: Bellahouston (grass)
Tuesday 29 December: Nethercraigs
Saturday 16 January: Tollcross Park (grass)
Saturday 13 February: Tollcross Park (grass)
GAA Glasgow Endurance Sessions 2015-16
Tags: Glasgow XC Sessions, Guide running, Libby Clegg, Mikail Huggins, North District Hill Champs, Officials, Shona Malcolm