Noticeboard: CP Games; Shettleston; UK Council; Masters; Rae; Conference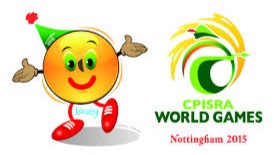 Lewis Clow – will captain Scotland
Cerebral Palsy World Games, Nottingham: August 6-16
A Scotland team will participate in the above event co-ordinated by Scottish Disability Sport in partnership with the national governing bodies of the sports involved: athletics, swimming,  seven-a-side football and bowls.
The team will be housed at Nottingham University and the athletics events will take place at the recently refurbished Harvey Hadden Stadium.
A nine strong team managed by Janice Eaglesham, Chair of SDS, will participate in the three days of athletics from August 13-15. Commonwealth Games athlete, Lewis Clow, has been voted flag bearer for the entire Scottish team.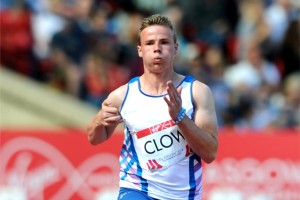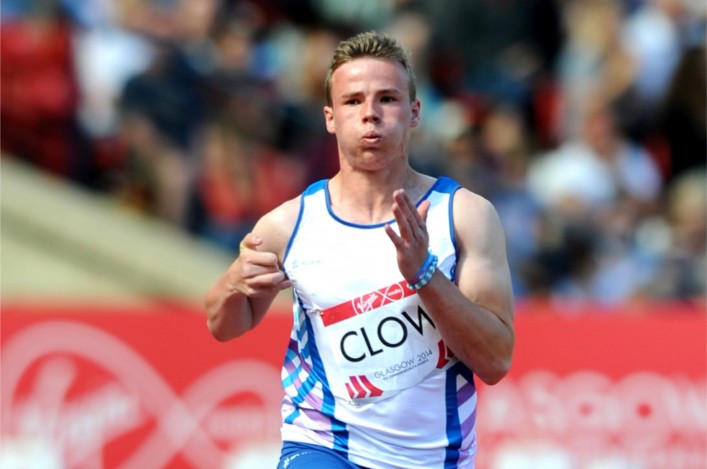 Lewis Clow – will captain Scotland
For a number of athletes this will be their first experience of an international competition with 33 participating nations and over 300 athletes competing.
The Scottish contingent view this as a development opportunity for a team of young athletes and the level of anticipation has been rising as was viewed at the team get together at Hampden Park last Sunday when Lewis was announced as flag bearer.
Three of the athletes in the team are members of the scottishathletics National Academy members: Lewis, Jason MacLean and Shelby Watson.
Participating athletes: Lewis Clow (Aberdeen AAC); Iain Boyd (Aberdeen AAC); Jason MacLean (Inverness Harriers); Gavin Drysdale (Red Star AC); Graham Condie (Red Star AC); Ewan Waite (Border Harriers); Nathan Blackie (Poole AC); Amy Currie (Forth Valley Flyers); Shelby Watson (Red Star AC).
With thanks to Ian Mirfin
+++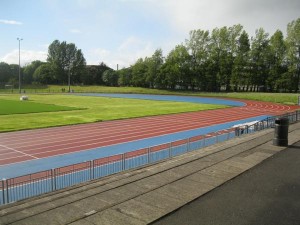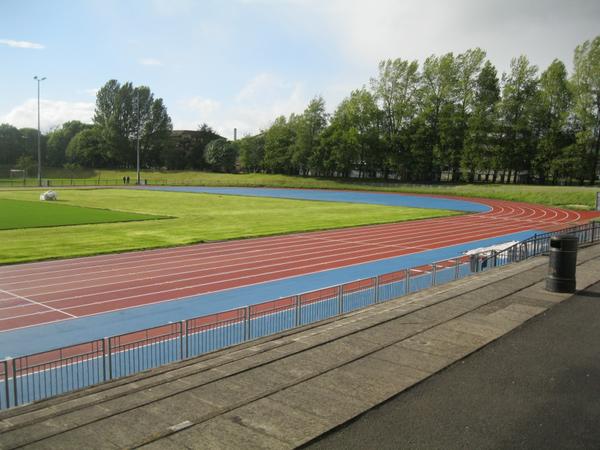 Shettleston Harriers are staging their annual Open Graded meetings later this month on the new track at Crownpoint in Glasgow.
The popular events were cancelled last year because of the redevelopment work at the venue but now return on Tuesday 18 August and Tuesday 25 August.
These dates give athletes the first chance to try out the surface moved from Hampden, with some £800,000 having been spent on the project.
For the first time, there will be a number of field events included in the programme for the Shettleston Harriers Open Graded events.
There are also two special endurance events to take place. The first is the Derek McLean Trophy race over 800m for U15 athletes – the top 30 ranked athletes in this age group have been invited and there's already a commitment from clubs such as Shettleston, Kilbarchan, Falkirk Victoria Harriers and Garscube Harriers.
The other event is the Alex Naylor Endurance trophy, which is raced over 3000m. There is prize fund of £200 and bonus money of £200 if time barriers are broken on the night.
There will be electronic timing. There's more details on the events and how to enter on the Shettleston club website
With thanks to John Mackay
+++
There's an opportunity for those involved in Athletics in Scotland to fill some of the gaps which have emerged on the UK Member's Council, with UK Athletics having confirmed a number of vacancies.
Representative for Clubs
Representative for Senior Officials* 
*an official licensed by the Company at Level 3 or above, or deemed by the Company to be equivalent with current DBS or CRB certificate
Nominations for these two roles are now open and close at noon on 7 September 2015
Representative for Road Runners
Nominations for this role are made by UKMC members only. Nominations are now open and close at noon on 7 September. There's more information on the England Athletics website
+++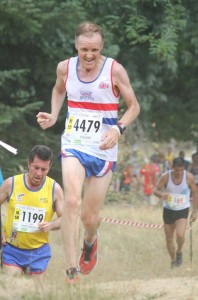 Colin Feechan – team gold medal in Lyon
The World Masters are taking place in France with more than 30 Scots having made the journey under the auspices of the Scottish Veteran Harriers Club.
Among those in action over the next 10 days or so will be the Decathletes with Ian Paget (M40), Derek Glasgow (M50) and Ken Moncrieff (M55); featuring in cross country are Andrew Ronald (M45), Colin Feechan (M55), John Denholm (M60) and Alex Sutherland (M65) representing the men, with Sharyn Ramage (W50) and Caroline Lawless (W55) representing the women.
The rest of the team is made up of a number of regulars at major championships including Alex Bryce, John Thomson, Bob Douglas, Alastair Dunlop, Francis Cannon, Susan Young and Claire Cameron. There are also a numbers of debutants in a GB vest including Chris Upson, Claire Thompson, Clare Barr and Yvonne Crilly.
*The Cross Country took place on Tuesday (4 August) and there was a team gold medal for Colin Feechan of Ronhill Cambusland and a team silver medal for Alex Sutherland of Inverness Harriers. Congratulations!
Details and updates from Lyon are available online on the SVHC Facebook page.
+++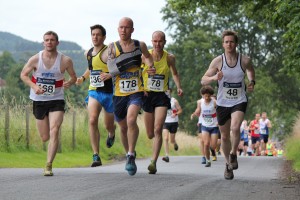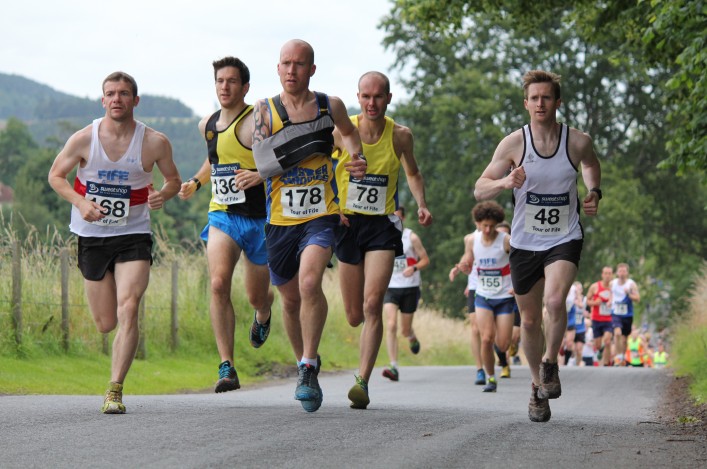 Derek Rae in Tour of Fife action
Derek Rae of Anster Haddies was the winner of the 2015 Tour of Fife, Fife's premier running event.
In 2013, Derek finished in second place but did not compete in 2014. The 2014 winner and runner-up to Derek this year was Scott Cassidy of Fife AC.
Last year, Scott won four out of the five races with GB International Andrew Lemoncello winning the Up Hell Hill Time Trial at the East Lomond in record time. The competition between Derek and Scott was the highlight of the 2015 Tour of Fife.
In the end, Rae won it by 24 seconds over the four races from Cassidy with Alastair Brockie of Corstorphine AAC in third place.
This year has already been Derek's most successful in athletics to date. Recording 2:40.40 at the IPC World Marathon Championships in London, while running for Team GB, was the highlight . . .but the Tour of Fife victory is a very special local achievement.
Derek competes in the T46 class in international disability sport and 16-year-old Sam Fernando from Gateside and Fife AC was the other Disability Sport Fife member competing in the 2015 Tour of Fife. Sam competes in the T20 class and his finishing position of overall 8th was a remarkable achievement.
With thanks to Richard Brickley
+++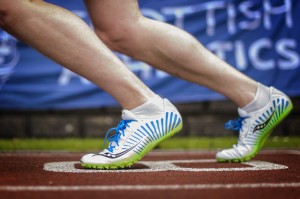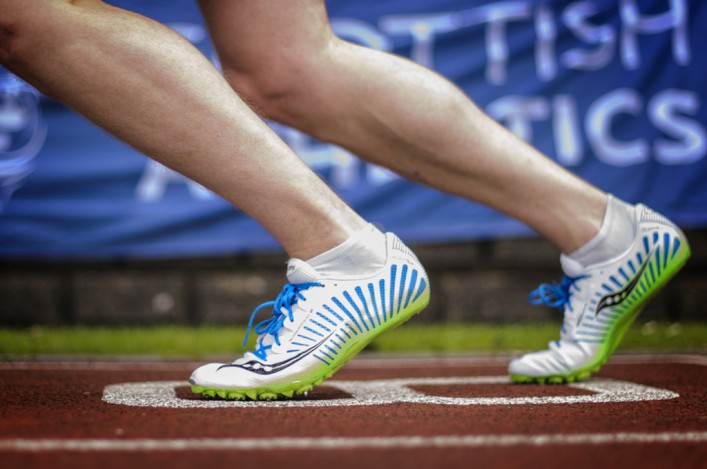 National Club Leaders Conference 2015
scottishathletics hosted an inaugural and thought-provoking National Club Leaders Conference in 2014 at Hampden.
Now, on the back of the success of the event, we will now be delivering this conference on an annual basis and again for 2015 it is linked-in with the same date as the Scottish 'Athlete of the Year' awards dinner.
The details for the 2015 National Club Leaders Conference are:
Date: Saturday 31 October 2015 Venue: Hilton Hotel, Glasgow
Times: 9.30am – 4.00pm (followed by annual Awards Dinner at same venue)
Cost: FREE to scottishathletics affiliated club members/£30 non-affiliated
To secure your place early please contact Mark Munro, Head of Development at mark.munro@scottishathletics.org.uk
Tags: Club Leaders Conference, CP Games, Derek Rae, Lewis Clow, Shettleston Harriers Open Graded; British Athletics, Tour of Fife, World Masters