New generation head for Bedford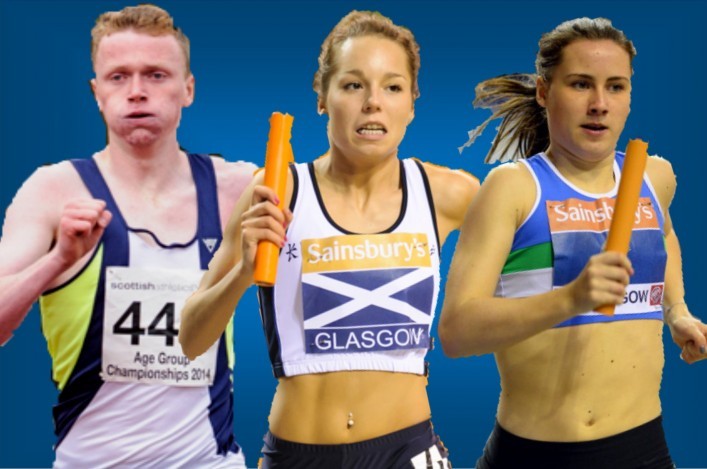 Contenders: plenty to chase at Bedford for the likes of Jack Lawrie, Kelsey Stewart and Mhairi Hendry
Scots land two dozen medals in 2015
Bedford provides the platform for Scotland's next generation of top athletes to 'Perform When It Counts' this weekend.
While the wider focus is on the British Champs and Olympic trials in Birmingham the following week – as Scots seek to book places for Rio – the England Athletics U20 and U23 Champs may well offer some key pointers for the future.
And with Commonwealth Games selection opening up at the start of 2017, there's no doubt that a clutch of those competing in Bedford will have Gold Coast 2018 on their mind.
For others it may well be about chasing a place in a final for the first time, trying to post a PB performance or competing for medals in what are effectively British Champs at these age groups.
For a handful, too, there are qualification slots up for grabs for the European Youths and World Juniors events coming up in Georgia and Poland respectively in July.
The likes of Alisha Rees, Adam Scott, Cameron Steven and Erin Wallace may have Georgia on their radars, while for Josh Kerr, Jamie Williamson, Cameron Tindle, Kelsey Stewart, Ben Greenwood, Lewis Brown, Lewis McGuire and George Evans the target is very much the World Juniors on July 19-24 in Bydgoszcz.
Some of those would require PB performances to get close to the required selection standards but their rankings certainly suggest they may be medal contenders this weekend, although some of the U18 athletes are obviously competing in U20 competitions.
And, of course, with the U23s event this weekend there are coveted medals up for grabs – with the bar set pretty high from 2015 when Scottish athletes landed two dozen medals in the two age groups, including nine gold medals.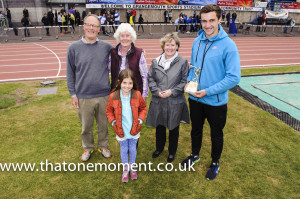 George Evans receives AH Dalrymple Trophy at the Scottish Schools
Thrower Evans, with medals at the World Youth and the Commonwealth Youth Games last summer, collected the Eric Liddell Trophy for the best male performance at the Scottish Schools in Grangemouth last weekend and retained the AH Dalrymple trophy in its 50th year after setting Championship bests in hammer and shot.
'I need 58m for the World Juniors standard and Bedford presents a good opportunity to try and do that,' said George, a National Academy athlete who came through the ranks at Inverness Harriers.
'I've done it a few times in training but just need to put it all together in competition.'
In the U23 age group, Scottish National discus record holder Nick Percy will be back in Britain after his NCAA success in the United States last weekend.
The likes of Stacie Taylor, Jonny Glen, Michael Ferguson, Jack Lochans, Mhairi Hendry, Steph Pennycook, Nikki Manson , Aileen Rennie, Ewan Dyer and Jack Lawrie are entered and certainly among a number of other Scots who would be deemed medal contenders in the U23 bracket.
And a couple of our female hurdlers may be able to get in the medal mix with Mhairi Patience, at 400m Hurdles, and Heather Paton, in the sprint hurdles, having made big strides in recent weeks.
Both athletes have brought their PBs down and indeed may already be starting to look at the Commonwealth Games standards for 2018 as potentially achievable once the selection window opens.
Paton, based near Birmingham, clocked 13.76 in France recently after a 13.86 run at Loughborough for Scotland. The standard for 100m Hurdles for Gold Coast is 13.50.
Patience, too, has improved this season taking her PB to 58.67 at Chelmsford recently, with the standard for the 2018 Commonwealths at 57.29.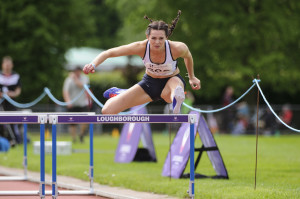 Heather Paton – fine form this season in sprint hurdles
Tags: Bedford, England Athletics U23/U20 Champs, European Youths, Gold Coast 2016, World Juniors