Masters XC Champs will be at Hawick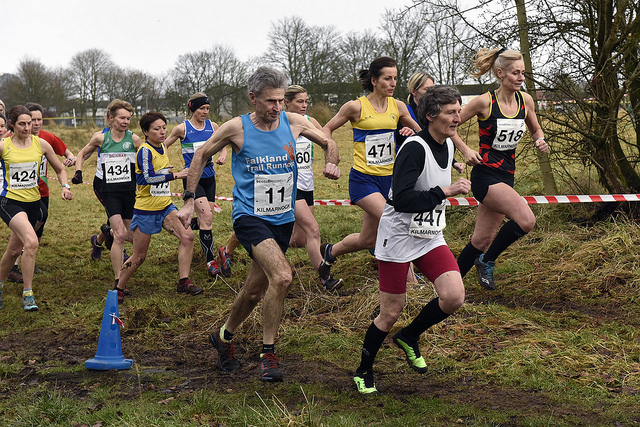 Action from the Masters XC at Kilmarnock back in February 
Masters XC Champs on February 2
The Scottish Masters XC Champs are heading for the Borders early in 2019.
Hawick will be the venue for the championships on Saturday 2 February and entry forms are being prepared now for clubs.
There has been a terrific response by Masters athletes to this event over the past couple of years with really big fields at both Dundee in 2017 and Kilmarnock in 2018.
It's hoped the 2019 version at Hawick will be equally well-supported with the Masters XC one of the events which are 'rotated' in terms of geographical location each year.
Follow the link the page on the Event section and then click through to register your interest in receiving and entry form.
*The Masters XC is for athletes from V40 and above with medals in five-year age bands for individuals for teams at V40 and V45 combined and then for V50, V55 and V60 combined.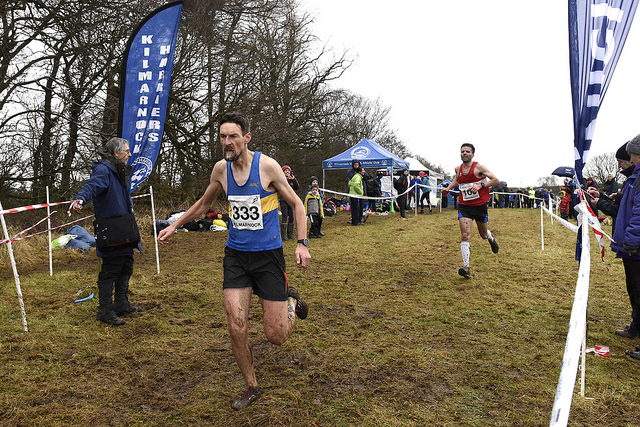 Shettleston's Jethro Lennox has won the Men's gold for the past two years
Tags: