Maria lands Rio medal hat-trick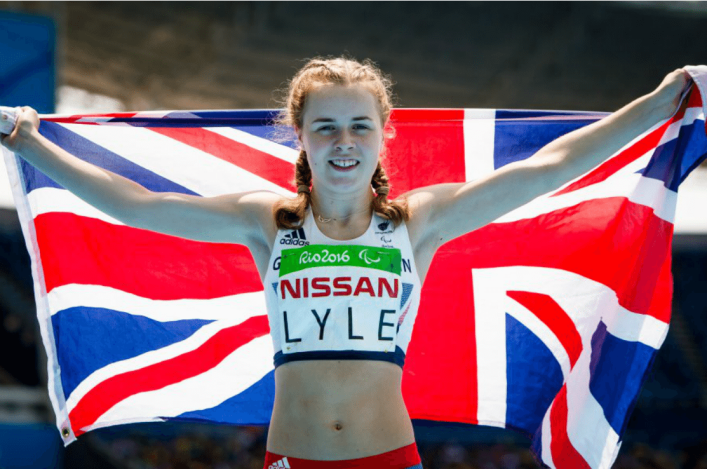 Maria Lyle will head home from Rio with a trio of Paralympic medals to her name at the age of 16.
The Scottish sprinter took bronzes in two individual events and landed a silver in the 4 x 100m relay as the Paralympics GB quartet set a British Record.
And to complete the Games for #SALsuper6, there was a European Record for Sammi Kinghorn in the heat of the T53 800m prior to finishing sixth in the final while Derek Rae finished in the marathon.
Lyle had already a bronze to her name in the T35 100m from earlier in the week when she landed silver in the relay and then bronze in the T35 200m
On the final day of track and field action at the Estadio Olimpico, Maria matched her performance from the 100m, where she finished behind Australia's Isis Holt and China's Xia Zhou, who set a new world record time of 28.22 (-0.9).
The Dunbar teenager crossed the line in 29.35 and said afterwards: 'I'm pleased; that is a season best for me. I've come away with three medals from the Paralympics so I couldn't have asked for any more. It's great to see the sport developing and a lot of new athletes coming through.
'It will only help to keep pushing me to improve and hopefully I'll be in the mix again in London (at the World ParaAthletics Championships) next year.  Not everyone gets to come to a Paralympic Games, never mind win a medal so it has been amazing experience. It's a relief to be finally done, now I can enjoy these medals.'
On Thursday evening (our time) the T35-28 team of Kadeena Cox, Lyle, Georgie Hermitage and Sophie Hahn set a personal best on their way to the silver medal, only beaten by a world record from the Chinese.  The British team had previously run 51.63 at the IPC Athletics European Championships in June, but took a significant chunk off that mark to record 51.07.
Maria said after that race: 'I'm buzzing – I don't know about the other girls but when I watched the British relay (4x100m) medal at the Olympics that just made me want to race here so much. We'll certainly be going for that gold in London next year on home ground.'
+++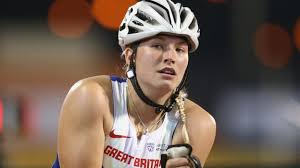 Sammi Kinghorn ended her Rio adventure with sixth place in the T53 800m final on Saturday evening (our time)
That came after Kinghorn had taken four seconds off her PB for a new European Record in the heats.
After that earlier time of 1.48 Sammi put in another solid display in the final, as she crossed the line in sixth place in a time of 1:49.51.
'Rio has been incredible, I've enjoyed everything about it,' said Sammi, who is coached by Ian Mirfin.
'I've enjoyed every single race and I've learned so much from it. I never thought three and a half years ago I'd be competing in my first Paralympics in such a short time. Tokyo better be ready.'
+++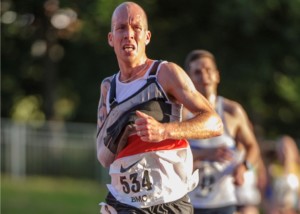 Unfortunately, Derek Rae was forced to withdraw from the T46 marathon at around the 30K mark on Sunday afternoon (our time).
The Scot had moved up to fourth place in tough conditions in Brazil at that stage but was unable to continue.
We commiserate with Derek, who is coached by Ron Morrison and Don MacGregor, after such strong performances over the past couple of years to reach this global level.
Tags: Derek Rae, Maria Lyle, Parlaympics, Rio, Sammi Kinghorn