Madeiran mountain men make silver for GB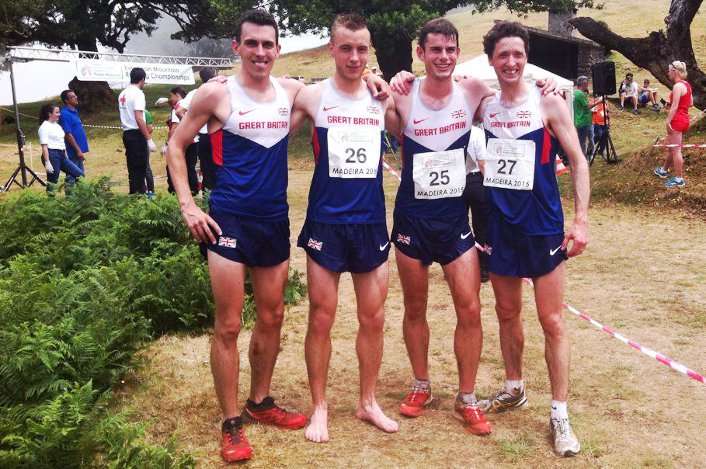 European Mountain Running Championships – full results
Scottish athletes put in some strong performances as part of the GB teams in the European Mountain Running Championships at the weekend, held in Porto Moniz, Madeira (Portugal).
Robbie Simpson (4th) and Andrew Douglas (5th) were the leading GB athletes in the Senior Men's team, and along with Nick Swinburn and Chris Smith formed the silver medallists behind Italy. Robbie ran a steady race throughout, coming off the main climb in 4th and holding that position through the undulating last third of the course. In contrast Andrew struggled in the early part of the race, eventually moving up to 9th at the top of the climb and then working strongly to overtake another four athletes before the finish.
In the Junior Men's race, Jacob Adkin had a strong run to finish 6th and he secured a bronze medal as part of the GB team behind Turkey and Italy.
Catriona Graves, running in the Junior Women's race, was the only Scot not to pick up a medal, which she could have added to the silver team medal she won in the 2014 championship. She found it tough going on a course which was shorter and with less climb than she prefers, but she still had a solid run for 33rd and 6th team.
Pictured: Andrew Douglas, Nick Swinburn, Robbie Simpson and Chris Smith. Photo by Mark Croasdale.
Tags: Andrew Douglas, Catriona Graves, European Mountain Running Championships, Jacob Adkin, Robbie Simpson