Lindsays Cross Country – four more years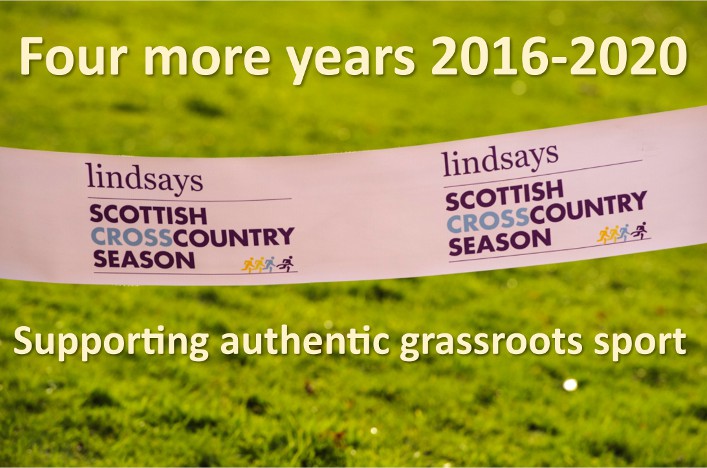 ENTER Now for National XC Relays at Cumbernauld
Award-winning legal firm Lindsays has extended support for the Scottish Cross Country Season for the next four years.
Two years ago we announced a partnership which created the Lindsays Cross Country Season across the winter of 2014-15 – culminating in the hugely-popular National XC at Falkirk.
The agreement covers six events per season – three at District level and three at National level – and we're delighted with the success of the sponsorship so far.
Now Lindsays and scottishathletics have agreed to continue the sponsorship to cover the next four seasons, taking us right through to the end of 2019-2020 winter programme for XC.
It is great news for the sport and, thanks to the link-up with Lindsays, scottishathletics members and clubs are offered an exclusive package of legal service generating further investment in the club network.
The Lindsays Scottish Cross Country Season for this year starts with the National XC Relays at Cumbernauld Park on Sat5uday 22 October, with five more events thereafter this season.
*The National XC Relay Championships – Cumbernauld Park, 22 October 2016
*The National XC Short Course Championships – King George V Playing Fields, Renfrew, 5 November 2016
*North District XC Championships – Inverness, 3 December 2016
*East District XC Championships –  Aberdeen, 3 December 2016
*West District XC Championships – Ayr, 4 December 2016
*The National XC Championships – Callendar Park, 25 February 2017
Lindsays is an award winning law firm offering a full range of legal services for individuals, families and businesses. They are the ideal partner for scottishathletics members and clubs who have legal needs.
And the partnership reinforces the firm's interest in the sport with its backing for two-time Olympian, three-times British champion and GB international, Eilish McColgan, in an individual sponsorship deal.
Ian Beattie, the chief operating officer at Lindsays, is Chairman of scottishathletics and a regular ultra, marathon and half marathon runner.
'We are delighted to be continuing our involvement with the Scottish Cross Country Season,' said Ian.
'It has been really encouraging to see the levels of participation at all age groups over the last few years, a trend that reflects very positively on the hard work being carried out at athletics clubs across the whole country.
'We look forward to our continuing involvement in the series over the next four years, and I am sure we will see further growth in the numbers taking part over this period.'
Mark Munro, Interim Chief Executive at scottishathletics, said:
'We are absolutely delighted to secure a further four years of support from Lindsays for the Lindsays Cross Country Season.
'The partnership began a couple of years ago and I think in that period we've already seen growth in the events they are involved with – particularly at the likes of the National Relays and the National XC itself.
'These are key days on the club calendar and we've seen that with huge entry numbers, excitement in the build-up and atmosphere on the day.
I think I am right in saying that over the past National XC events there have been more than 80 clubs represented at Callendar Park and, of course, it is a day when anyone from U13 to V70 (or older!, ) both male and female, can take part in a National Championship. The Season is very inclusive in that sense.
'At elite level, you only have to look at how this year's winners – Andrew Butchart and Beth Potter – progressed from Falkirk in February to Rio in August to see how cross country can act as the perfect winter base for endurance athletes.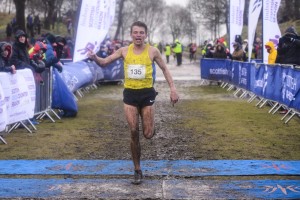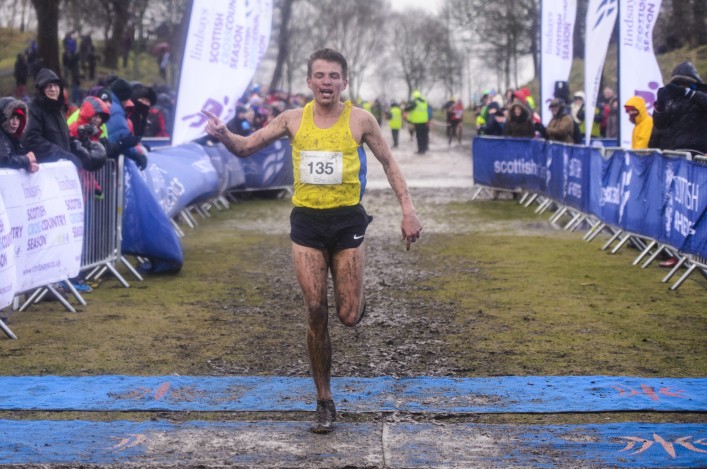 'We really do see cross country as part of the very fabric of the sport and that's why it is so important to us that sponsorship from Lindsays can help support these events.
'Video coverage at Cumbernauld and Falkirk, for example, is very popular and helps us provide a window on our sport which is not always available via the mainstream media.We're working on raising the profile to the wider public, too, of course.
'The partnership with an award-winning Scottish legal firm also includes a benefits package for our members and, equally importantly, for our clubs when they use Lindsays for their legal needs. It is great to 'pass on' benefits to our members in this way.'
Claire McCracken, a corporate partner at Lindsays who specialises in sports law and is a former Scottish Record Holder for the women's 3000 metre steeplechase, added: 'We are delighted to be involved in the Lindsays Cross Country Season.
'Lindsays has a long-standing relationship with scottishathletics and a commitment to investing and supporting sport in Scotland. I have competed in the National Cross Country on many occasions so I recognise how important the season is to athletes and clubs throughout Scotland.'
On Twitter, we'll be using the hashtag #LindsaysXC for all the events listed above and over the course of the next four years.
*Video footage has been a feature of the Lindsays Cross Country Season over the past couple of years – with Vinco Sport supplying us coverage at Cumbernauld and Falkirk.
Here's the overall highlights package from the National XC in February 2016 at Callendar Park.
Tags: Cumbernauld, Falkirk, Ian Beattie, Lindsays Cross Country Season, Mark Munro, National XC