Lesley's silver lining! It's a marathon, not a sprint . . .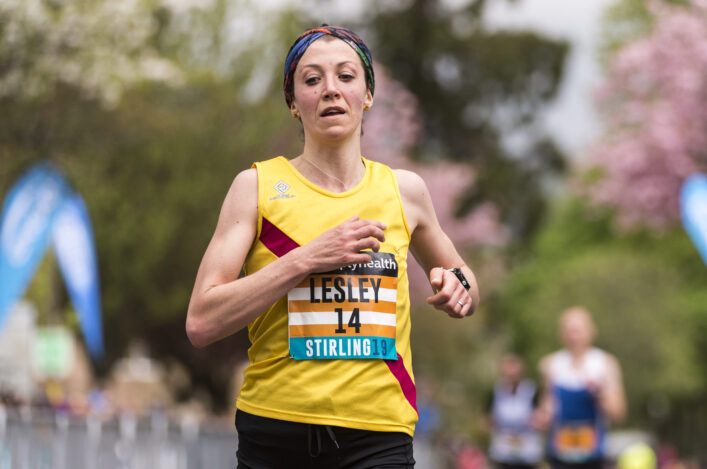 Lesley Hansen on her way to silver at the Scottish Marathon Champs in Stirling in April (photo by Bobby Gavin)
Inverness Harriers athlete Lesley Clarkson enjoyed significant sprints success around the turn of the century in the early 2000s. Fully 18 years after a silver medal over 400m at a Scottish Senior Champs, Lesley bridged the gap . . . in the marathon.
Her erstwhile coach, Charles Bannerman, takes up the story.
Twenty years ago I stood at a junction in Inverness arguing with an athlete about the half mile difference between running back to the club by my route . . . or the shorter one she stubbornly insisted upon.
It didn't seem a great omen for a move up to 400m but this has now been turned completely upside down and that particular athlete has become the first winner of Scottish championship medals in both a sprint and the marathon.
That emerged after the marathon championships at Stirling in April where Lesley Hansen – formerly the prominent Scottish 400m runner Lesley Clarkson – struck silver with a PB of 3:04:50.
This was a far cry from second place behind Lee McConnell in the 400m at the Scottish Champs of 2001 in 55.10 – and more remote still from the attempted coercion of her coach into reducing an already short training run.
That initial upward move to 400m bore fruit pretty quickly and, by 2002, Lesley's achievements included a GB senior vest, an AAA junior title, British Universities gold outdoors (with a PB of 54.44) and indoors and a place in the 4 x 400m squad at the Manchester Commonwealth Games.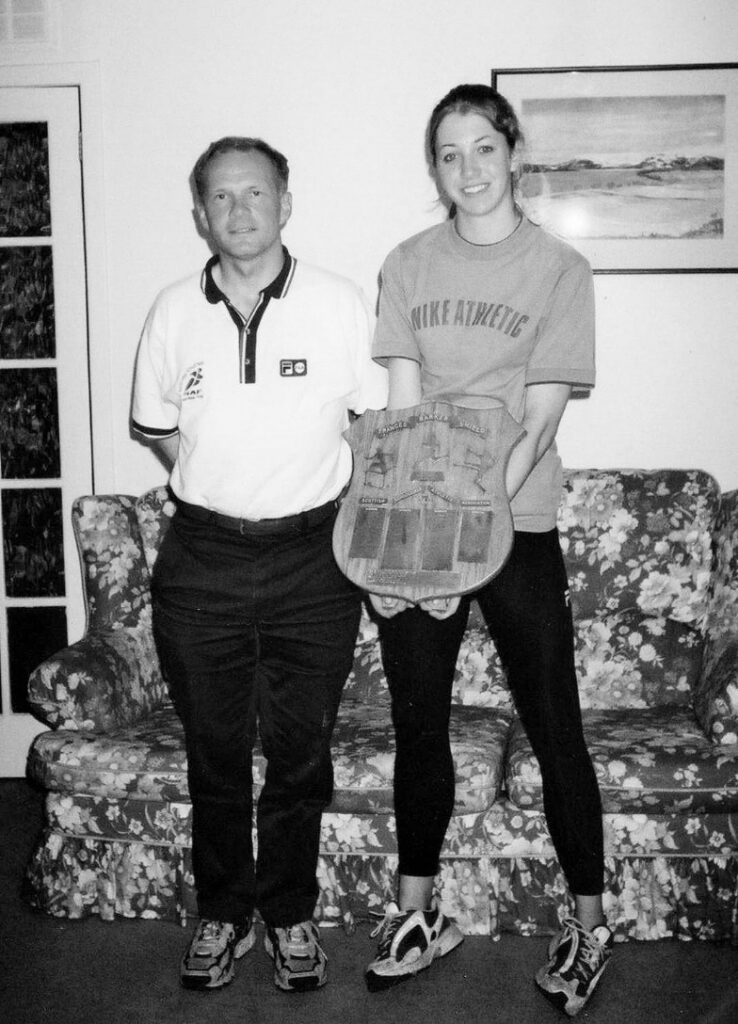 However she has also been a rather unlucky athlete.
Two days before the inaugural Commonwealth Youth Games at Meadowbank in 2000, Lesley turned an ankle on the kerb in training and had to captain the Scottish team from crutches.
Then, at the following year's European Juniors in Grosseto, she was named on lap two in the GB 4x400m team before succumbing to food poisoning. With the reserve taking her place, Britain still won gold.
We agreed quite early that the issue of pure speed would slightly limit her 400m options, so the 800m soon stood in the wings. That transition came about in 2003 in the Rodger Harkins group after she moved to Glasgow.
Just before retiring from the track in 2004, now also with GB U23 honours at 800m, she ran 2:06.74.
But, to my considerable surprise, she wasn't finished there.
Shortly before returning North she took to road running – unthinkable just a few years previously – and very quickly posted a 1:31 half marathon.
'When I stopped competing on the track I felt I needed something socially, to give myself head room and to keep fit,' she says.
'That was why I turned to road running but, although I've kept my competitive streak, it certainly isn't as strong as it was as a 400m runner.'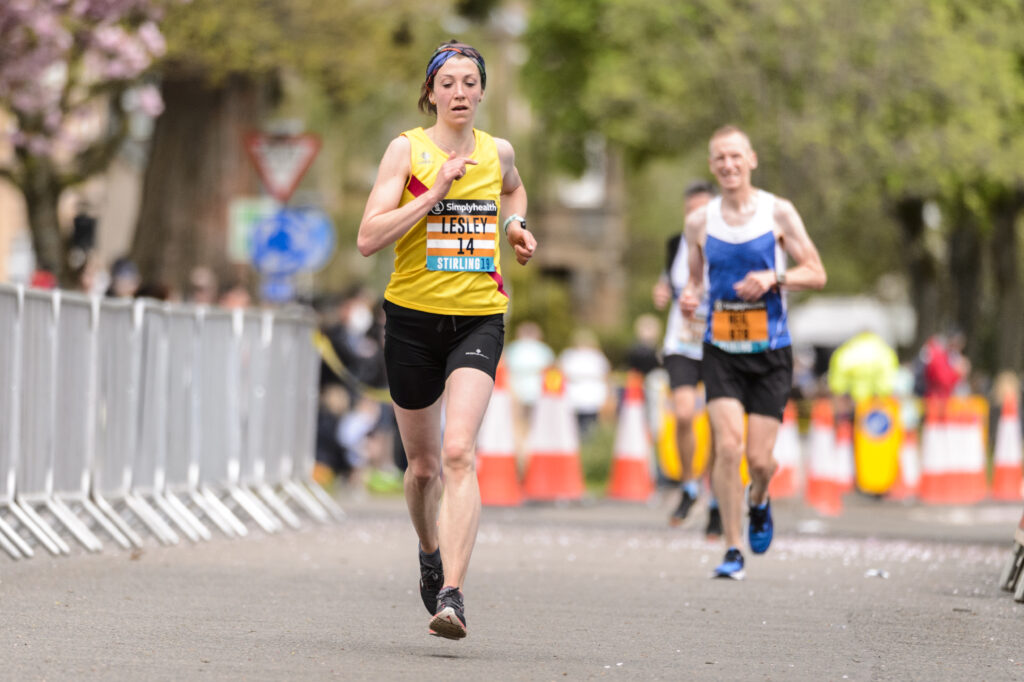 Progress on the road has not been as meteoric as on the track, but there have been Achilles injuries which limit her interval sessions, and also the birth of two sons.
My own coaching has since turned to road running but Lesley's family commitments, plus her career as a pharmacist, mean that she now works her own programme round these responsibilities, although still asks anything she needs to know.
Next came a further move up and she ran 3:08.55 in the 2012 Turin marathon.
Nowadays 10K is on the short side although, since and between pregnancies, she has broken 40 minutes several times. Then came that marathon PB at Stirling, where husband Helge was also a member of the winning Inverness Harriers men's team.
One of her next projects is the midsummer Highland Cross 50 mile running and cycling duathlon, a local institution in the North.
In our sport you should never rule anything out.
Because since the days of needing persuaded to put in the volume needed for the 400m, look what Lesley Hansen – Scotland's only sprint and marathon medallist – is doing now.