Legacy happens! All set for GAA Miler Meet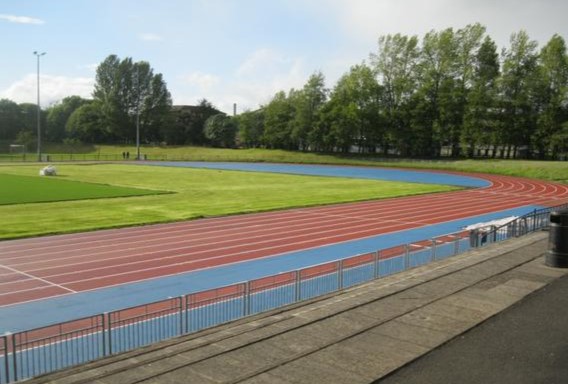 Crownpoint in Glasgow – now with the Hampden track surface
GAA Miler Meet June 3 TIMETABLE
GAA Miler Meet June 3 START LISTS 
Just less than two years on from the Commonwealth Games and there may be bona fide evidence of a Glasgow 2014 'legacy' come Friday evening.
Crownpoint track in the city's East End is the venue for the latest Glasgow Athletics Association Miler Meet with around 270 athletes entered for 17 races across only two distances – a dozen at 800m and five at 3000m.
There's a physical legacy, of course, with the Hampden track surface now re-laid at Crownpoint (and Grangemouth) but arguably more important is the way athletes, coaches, clubs and volunteers are being galvanised to compete.
The GAA are making big strides in this regard, with their Miler Meet events proving ever more popular, and scottishathletics are pleased to be working in partnership in terms of these events hosting championships, with 3000m medals up for grabs at U20, U17 and Masters Women on Friday night.
And certainly think it is fair to say that our Manchester Middle Distance Project sits alongside the GAA meets as essentially the 'next step' in helping athletes deliver more PBs and progress to become successful Seniors.
Numbers in themselves don't necessarily prove everything but it is still worth noting that there were 119 finishers in the 800/3000m meeting in June 2014 – just before Hampden – and 192 entries some 12 months ago.
So 270 entries this year represents an encouraging signs and those trends sit alongside similar rises in areas like the National XC and the Age Group Champs.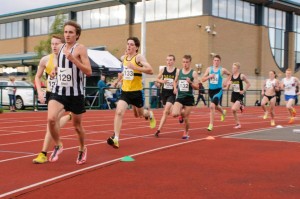 Event has moved from Hutchesons Grammar to Crownpoint 
For all those coming along on Friday night, here is some important information:
*The first race is at 6.45pm with the event running through to 9.15pm. Athletes are expected to declare an hour before their race and declarations will close at 7.30pm.
*As we've noted with the large number of entries, races will be very busy indeed and we're asking athletes to take care and help the officials by complying with any requests.
*Admission: Athletes – Free admission (and refreshments upon producing bib number) Coaches – Free admission with their coaching pass (plus a £1 donation if they would like a refreshment wristband) Other Spectators – £3 (including wristband for refreshments). Under-16s are free.
*Prize Pot: There will be a £400 'prize pot' available to the overall fastest athlete in each of the men's and women's events IF they break the following target times:
800m Men: 1.52 Women: 2.08. 3000m Men: 8.15 Women: 9.20
*Athletes: Assembly will be at race start 10 minutes before your race is due to start. The races will start on time – we will not wait for you or come and look for you – it is your responsibility to be there at the right time.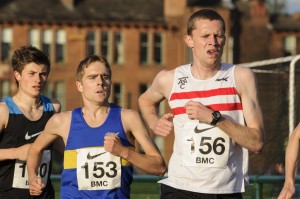 *Following Friday night, the next GAA Miler Meet is the 1500/5000m event back at the same venue on Friday 29 July.
Entries are now open via the BMC website and the 5000m races that evening are East and West District Champs and Masters Men's Scottish Champs.
Tags: Crownpoint, Glasgow Athletics Association, Miler Meets, Scottish 3000m Champs