Join us at Age Group Champs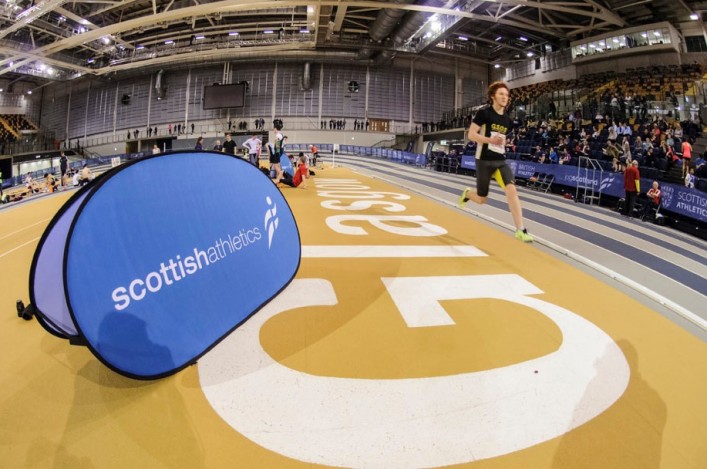 All roads lead to the Emirates Arena this weekend for our younger athletes with almost 1100 names on the start-lists for our Age Group Champs.
Thanks once again for that really positive commitment to competition by so many athletes, coaches and parents across the length and breadth of the country.
It should be hectic at the Emirates on Saturday for the U13 and U17 age groups and just as busy the following day when the U15 and U20 athletes take centre stage.
And, if performances at the recent Scottish Schools Indoors event are any kind of guide, then we may be treated to some age group records falling.
There were no fewer than six championship best performances (out of 40 available) at the Schools as the Class of 2015 stepped up to the mark.
It is expected that many of Scotland's best young athletes will be at the Emirates – including a number of the Youth Academy 'pupils' – chasing PBs, final slots or podium places.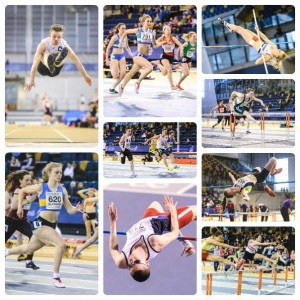 We're absolutely thrilled there are 1097 names on the start-lists and that's very close to double the 557 who entered back in 2012 when the Age Groups were held at the Kelvin Hall for the last time.
'I want to take this opportunity to recognise those that are enabling this tremendous growth,' said chief executive Nigel Holl.
'First of all, it's down to athletics clubs in Scotland (there are around 150) and their hard-working coaches. They have prepared for and coped with the catalytic impact of both the 2012 Olympics and the 2014 Commonwealth Games.
The clubs and coaches have welcomed new young athletes in . . . nurtured them, motivated them and inspired them. They do it in their spare time as dedicated volunteers and these numbers demonstrate what a cracking job they are doing – all over Scotland.
'Secondly, people don't come back if they don't enjoy the experience, so enormous credit must go to our officials and competition organisers.
'We are fortunate to have an excellent competition venue at the Emirates Arena for indoor athletics; but the environment is made by the people on the day. I salute our officials who week in, week out spend long days giving athletes of all ages the competitive opportunities.'
We'd love to see as many people as possible converging on the Emirates this weekend – if you are not competing, why not come along and support club-mates or school friends in action? It is just £3 for adults and free for U16s on both days.
*Please check the timetable and start-lists for each day if you are coming along.
The U13s and U17s event is on Saturday.
The U15s and U20s event is on Sunday
Remember our Twitter hashtag #SALAgeGroups

Tags: Age Group champs, Emirates Arena, Nigel Holl