Inter-District Selections; Ultra win; Pole Vault; Hawkins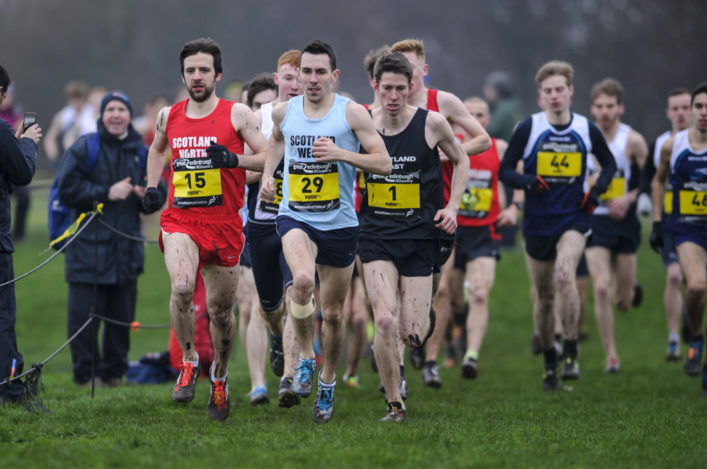 Senior Men's Inter-District action from January 2016 (photo by Bobby Gavin)
The Scottish Inter-District XC Champs are the first cross country fixture of the New Year- taking place in Edinburgh on Saturday 7 January.
It's always a great occasion at Holyrood Park with the Inter-District races part of a packed schedule at the televised Great Edinburgh XCountry event.
And we can now confirm District selections for the East, West and North for the races at U13, U15 and U17 as well as the two Senior races, where there are also teams from representing Scottish Student Sport (Unis and Colleges).
The depth and quality looks good this year with, as just one example, the West Senior Men's team adding America-based Luke Traynor and Jonny Glen to a team already led by Andy Douglas. GB hill runner and 2016 National XC silver medallist Douglas was Inter-District champion last January.
Congratulations to all those selected and their coaches and clubs.
Start-lists and details on the fixture, which is at Holyrood Park, are on the Events section:
+++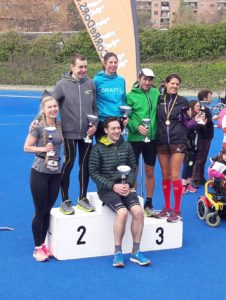 Grant, seated with trophy, savours his Barcelona 24-Hour win (with thanks to Adrian Stott for photo)
Looking back over the weekend of December 17/18, there were not too many international or national level events with the focus for many clubs being Christmas handicap events or other gatherings.
Nonetheless there was a terrific win in the sphere of international ultra running for Scottish athlete, Grant MacDonald, in Spain.
The man from Bellahouston Road Runners, who has represented Scotland in the past, won the Barcelona 24-hour track event with a distance of 239K – more than 148.5 miles. He followed on from Marco Consani's win in the same event last year.
It is believed that distance puts Grant 8th on the Scottish all-time list for 24-hour runs. And there's much more to his own story than maybe first meets the eye, as this link to the Daily Telegraph proves.
With thanks to Adrian Stott
+++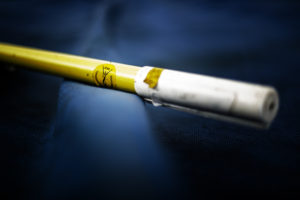 The Glasgow Pole Vault School staged the first of their winter Grand Prix events at Tollcross Vertical Jumps Centre, in association with the Glasgow Athletics Association.
Close to 20 athletes and coaches supported this event, at the start of a good initiative led by Brian Donaldson to help develop the event.
David Mann and Andrew Murphy both cleared 4.32m with Anna Gordon at 3.62m and Hannah Lawler at 3.42m.
Follow the link to the GAA Facebook page for all Results from Tollcross.
+++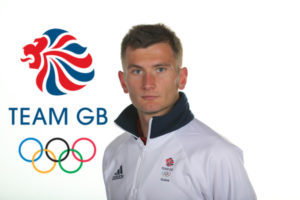 We don't as a rule mention or highlight parkrun performances, as of course there are so many of these 5K races now taking place across Scotland – thanks to an army of volunteers.
But well worth noting a return to race action for the first time since the Rio marathon by Derek Hawkins in the Strathclyde Park parkrun on Saturday. Derek clocked 15.14 to win there on Saturday.
The Kilbarchan AAC athlete's countdown to the Olympics was severely hampered by injury as he suffered from a stress fracture. He is now pain-free and starting out on the road to full fitness, with Strathclyde Park the first staging post on that recovery.
Tags: Barcelona, Derek Hawkins, Glasgow Pole Vault School, Grant MacDonald, Holyrood Park, Inter-District XC, parkrun, Tollcross