Inter-Counties XC preview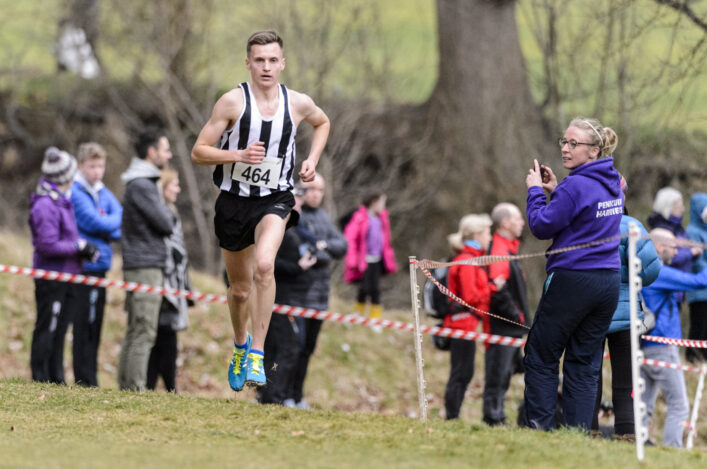 Inter-District teams (as at March 4)
Scottish athletes head for the annual Inter-Counties XC and final British Cross Challenge meet of the season at Loughborough on Saturday.
It also marks the conclusion of our Scottish Cross Country Grand Prix series with athletes competing for shares of the overall £4000 prize pot.
And, for a handful of Scots, it might not be the end of the XC season – with places on the GB and NI team at the World Cross in Denmark later this month up for grabs.
Lindsays National XC champion, Inverclyde AC's Adam Craig, certainly looks like a strong contender and others could include Junior athletes like Eloise Walker of Edinburgh AC, Erin Wallace of Giffnock North AC and Naomi Lang of Edinburgh Uni Hare and Hounds.
Mhairi Maclennan already has GB honours at U23 level and will now look to be competitive in the Senior selection discussions.
Craig, of course, carved out a 58-second victory in the Senior Men's race at Falkirk 10 days ago to deliver the biggest winning margin in that race for 90 years.
The opposition from the rest of Britain will be intense this weekend but, after great recent form on the roads as well as at Callendar Park, Adam is ready to try and put himself in the selection mix.
'These are the guys I want to be competing against,' said Adam.
'I want to be up there with the best in Britain and seeing where I can feature in terms of the World Cross selection race.
'The World Cross really wasn't on the radar a few weeks ago when my main focus was the Indoor Season. But Falkirk went so well and if I can get in amongst it at Loughborough then all well and good. If I am not, I am not going to be too disappointed. I will just keep working hard and trying to improve.
'The roads season last autumn has just rolled on for me into the indoors and now cross country . . . so you just try and keep the good form going and see where it takes you.'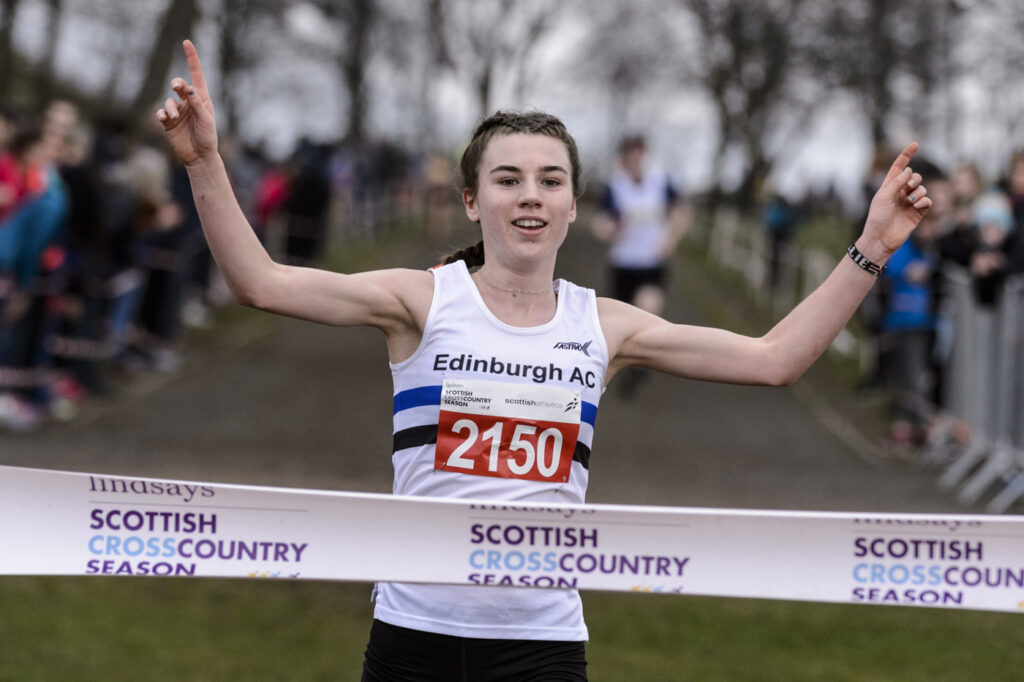 Eloise Walker takes the U20 title at Callendar Park (photo by Bobby Gavin)
Lindsays National XC U20 champion Eloise Walker has revealed how she's fully motivated and inspired for the Inter-Counties after chatting to Steph Twell at the Armagh Road Races
'It was great to meet and spend time with Steph Twell recently when we were on the Scotland team at Armagh,' said the Edinburgh AC athlete.
'I met her again at the National XC. She was giving me some advice and help when we were in Armagh and that was great of her.
'I already train with Mhairi Maclennan so you are always trying to learn from your fellow athletes.
'I'd love to make the World Cross team, of course I would. I am not yet 18 but I think the way the IAAF age groups are this is my only chance at trying to make the Junior Women's (U20) team.
'Hopefully I can be in the mix and I think Erin Wallace will be, as well. It was a bit longer in distance at Falkirk and possibly that worked in my favour.'
Tags: Adam Craig, Cross Country Grand Prix, Eloise Walker, Erin Wallace, Inter-Counties, Inter-Counties XC, Loughborough, Mhairi Maclennan, Morag Millar, Naomi Lang