How far can you run in 15 minutes? ENTER our Virtual Challenge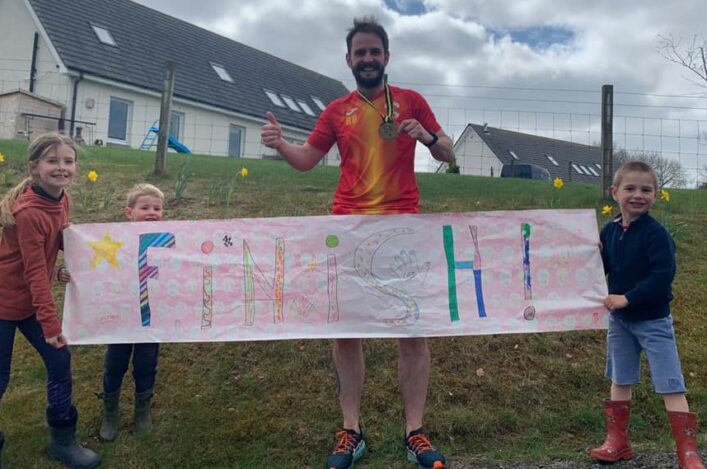 Virtual Finish line! Love this image from Law and District AAC athlete, Richard Beattie, as he receives a special welcome after completing his leg – the medal is home-made, too (photo with thanks to Law and District AAC)
The next scottishathletics Virtual Challenge is coming up on the weekend of April 24-27.
And, this time, we're asking you to 'go the distance' for your club in a 15-Minute Challenge – while observing social distance guidelines, of course.
scottishathletics piloted Virtual Events with the Virtual Relays last weekend and we've refined and up-dated some of the rules and processes around forthcoming events.
So, the next one is coming up soon:
*15-Minute Challenge for all athletes in these age categories: U13, U15, U17, U20, Seniors, Masters (age groups based on 2019-20 road year)
*Complete your solo run between 00.00 on Friday 24 April and 11.59pm on Monday 27 April
*Entry is FREE for scottishathletics members and £2 per runner for non-members
*Clubs and individuals can submit registrations at the following link, which will stay open until midnight on Thursday 23 April
For the 15-Minute Challenge there are four different scoring categories, with athletes and clubs required to upload distances (in kilometres) via Garmin/Strava by noon on Tuesday 28 April
1)Total Distance by Individual Age and Gender
This category ranks individual athletes in each age group and gender category running the furthest in 15 minutes
2) Total Distance by 4 Person Mixed Team – 4 x 15 min Runs
This team category ranks teams of four athletes (from the same club, same age group; two male and two female) who covered the farthest distance for their club in the combined 60 minutes.
3) Total Distance by Age Category
All distances from all runners in each age group category count towards the overall club's distance for U13, U15, U17, U20, Senior and Masters.
4) Total Distance by all Club Members
Every extra kilometre counts in this total club distance category, which adds up the distances run by all members of from U17 and above and genders to give one overall total for your club.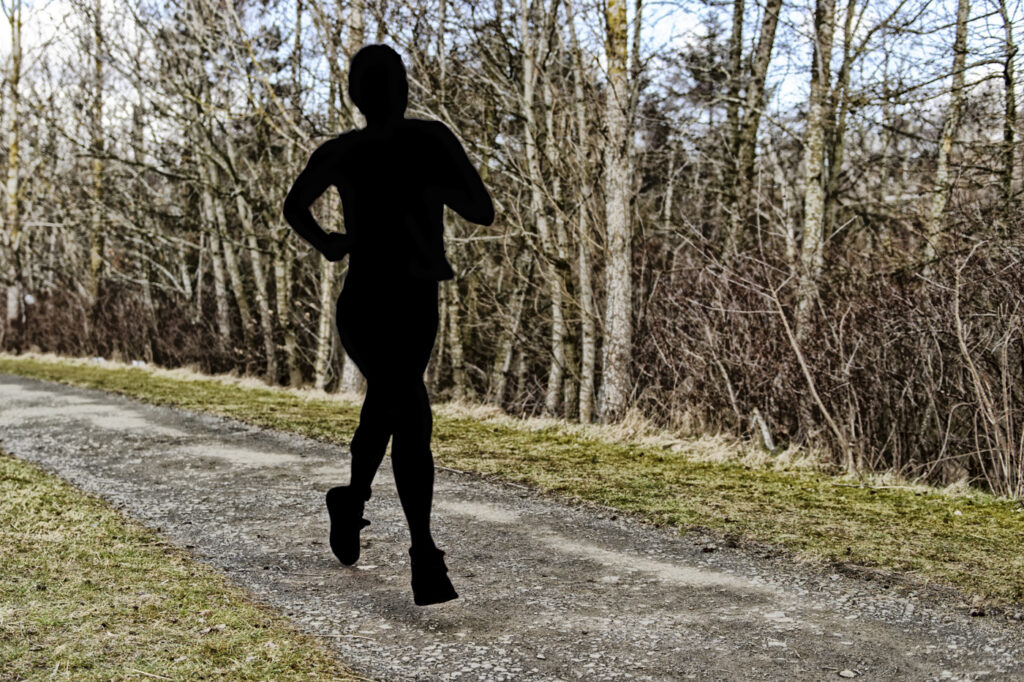 *For the overall Club Distance for the 15-Minute Virtual Challenge, we will take combined distance from all age groups from U17 and above (thus also including U20, Seniors, Masters)
*For U13 and U15 athletes, due to issues with Strava and Garmin for those under 13, we are happy to accept distances submitted by individuals or by clubs in any format – via Strava/ Garmin for U15s; via Strava/Garmin for U13s and U15s when borrowed from an adult household member; or simply distance recorded by another means.
There's lots more detail on how it all works on our Events section page for the 15-Minute Virtual Challenge.
However, a couple of new General Rules that we do wish to make clear.
*Athletes should avoid busy parks and running routes if possible and maintain a 2m gap on others when passing.
*Do not drive somewhere to run.
*Runs should start and finish at around the same point – either in laps (of 1K or more) – or out and back.
*U13 and U15 athletes should be accompanied by an adult member of the household. When running, U13 athletes should be accompanied or supervised (parent standing on street corner while athletes completes lap, for example) and U15 athletes similarly as appropriate.
*One attempt only with Strava and Garmin uploads accepted for our scoring system.