'Great opportunity for us' – Harkins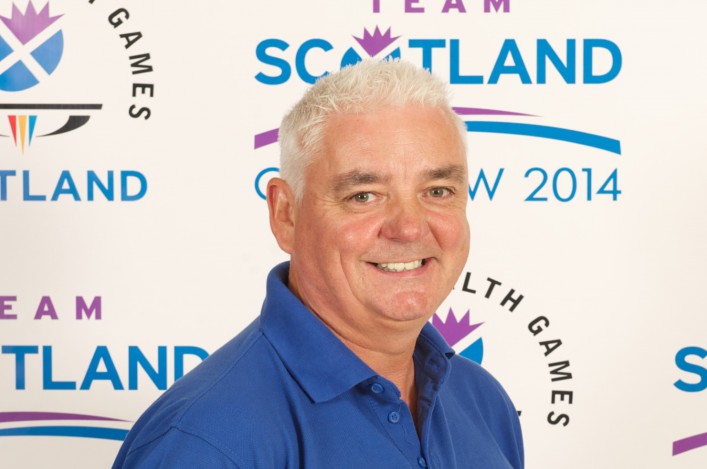 Tickets now on sale for International on January 24
The Glasgow International at the Emirates Arena in Glasgow will feature a Scotland team for the second year in a row.
And Rodger Harkins, the scottishathletics Director of Coaching, believes it will be a real moment of opportunity for athletes and their coaches.
Team GB and NI, France and Germany will provide the opposition on January 24 – with tickets for the Emirates now on sale via British Athletics.
Tickets are now on sale via the British Athletics website.
The fixture has a long tradition in Glasgow of providing international athletics but it was only earlier this year that Scotland were handed the chance to compete as a team rather than supply athletes for Team GB or a Commonwealth Select (as had happened on occasion in the past).
Now Harkins is looking to put together a squad he believes will feature some of our Glasgow 2014 athletes and emerging youngsters who should already be looking towards the Gold Coast 2018.
So, here are Rodger's early thoughts on the January 24 fixture with more details (on events, selection process etc) to be issued in due course.
'We're delighted to once again be fielding a Scotland team at the Glasgow international.
'There is a long history of the event staging international athletics in Glasgow early in the New Year and it was exciting in 2014 when that involved Scottish athletes as a national side for the first time.
'It was a day people will remember as featuring some very good performances and event wins by the likes of Chris O'Hare, Laura Muir, Guy Learmonth, Libby Clegg and Stef Reid. Looking back, it was a pretty good day for our athletes and coaches.
'Just as importantly, it gave a number of athletes who had never appeared on the international stage their first experience of that kind of platform.
'I think that's one of the attractions of the 2015 event for us – we're able to offer an opportunity to compete at a higher level to between 20 and 30 Scottish athletes, depending on the events on the programme.
'I see it as a chance for some of the Commonwealth Games team from Glasgow and probably some of the younger ones who are already setting their sights on Gold Coast 2018.
'You have to have that kind of ambition in sport – but you also need opportunities along the way to learn and develop.

This fixture is against Team GB and NI, France and Germany and we will have people involved who have never competed against athletes of that calibre.
'More often than not, the Loughborough International match has been our only annual competition opportunity as Team Scotland (in the years other than those with a Commonwealth Games).
'But there are a number of elements involved in that with the likes of Loughborough Uni, British Unis and GB Junior having a call on Scottish athletes which tends to fragment our team a little bit.
'We will clearly be working closely with British Athletics on the programme for the Glasgow International and the timelines which may dictate some selection issues.
'In due course, we will let people know but in the meantime I wish the very best of luck to those athletes and coaches who are putting a focus on an indoor season with this as a key opportunity within that for some.'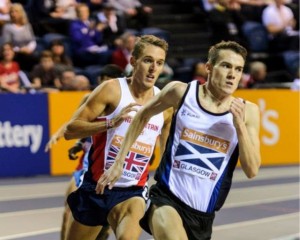 Chris O'Hare
*Remember the event back in January this year? There were a number of superb Scottish performances including event wins and Indoor Records. And we've a great series of interviews from the day with stars like Laura Muir, Chris O'Hare and Guy Learmonth on our YouTube channel.
Tags: Chris O'Hare, Emirates Arena, Glasgow International, Guy Learmonth, Laura Muir, Libby Clegg, Rodger Harkins, Stef Reid