'Gold Coast has to be my target' – Robbie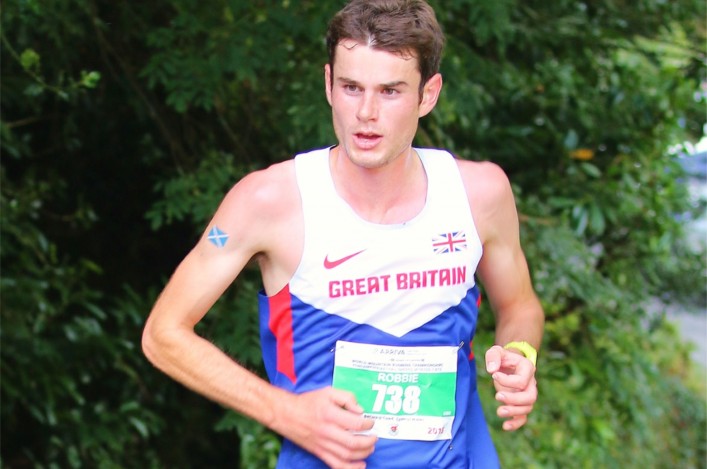 Robbie Simpson won bronze in Wales at World Hill Champs in 2015 (photo by Andy Stark)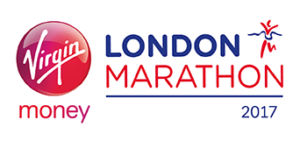 Robbie Simpson has set his sights on the Gold Coast 2018 qualifying time at the Virgin Money Giving London Marathon on Sunday.
The GB international hill runner, who won an individual bronze in the World Mountain Running Champs a couple of years ago, is chasing under 2.15.30 with Olympian Tsegai Tewelde also likely to be very much in the mix.
Susan Partridge again looks Scotland's best hope in the Women's race in London, with the Commonwealth Games selection standard at under 2.34.30 and the GB standard for the London World Champs at 2.36 (2.16 for the men).
Para athlete Derek Rae will wear a GB vest again, as he competes in the IPC World Marathon Cup as part of the overall race.
For Simpson, a final week stomach upset severely endangered last year's attempt in London with his 2.15.38 ultimately a fine run under the circumstances.
'I went to friends for dinner on the Sunday the week before the marathon last year and must have eaten something which did not agree with me,' recalled the Deeside Runners athlete, speaking to scottishathletics from his winter base in Germany before heading to London on Friday.
'I was really quite ill on the Monday and Tuesday to the extent that I could hardly eat. I was reduced to smoothies and baby food, really, and on the Wednesday I could not run four miles at eight minute mile pace at all.
'It was pretty close to a withdrawal, to be honest,  but I had a flight booked to London on the Friday and only be the Saturday was I really eating properly – and trying to cram the carbs pre-race. I had a big meal on the Saturday evening but fortunately felt okay the following morning.
'Under all those circumstances, I was delighted to run 2.15.38. It was my first marathon but I've been working towards it again for the past 12 months so there's a fair bit of commitment there.
'Back in October, I started the real heavy training and I've averaged out about 110 to 115 miles per week since then, albeit with one or two easy weeks thrown in.
'Getting inside the Commonwealth Games standard is very much the target I have in mind. And I am aware that you might need to be well inside 2.15.30 to really be in the selection mix.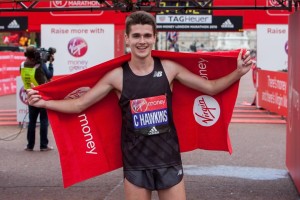 Callum Hawkins – was Scottish champion and Britain's best in London last year
'I have the World Champs standard (inside 2.16) with that run from last year but there are quite a few good guys racing on Sunday and chasing the top two (with Callum Hawkins already pre-selected).
'I'll be honest – there are better guys racing than me but you just don't know how their winters may have gone and you never know what may happen on the day of a marathon. I think in this situation you can't afford to think too much about what others may or may not do.
'I've got to try and post that Commonwealth time and then see what happens as the rest of the selection period unfolds.
'Training has gone pretty much according to plan and I am deep into the taper period now with only a couple more short runs to be completed. Where I live in Germany, the snow was heavy earlier in the week so it actually wasn't too bad being in the taper period!'
Scottish championship medals are also up for grabs at the weekend as part of the Road Race Grand Prix series for 2016. Shares can be won if athletes hit certain time marks, too.
The standards being sought are performances by men and women inside the following times:
Men: A Standard 2.20; B Standard 2.24.
Women: A Standard 2.44; B Standard 2.48.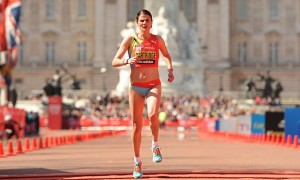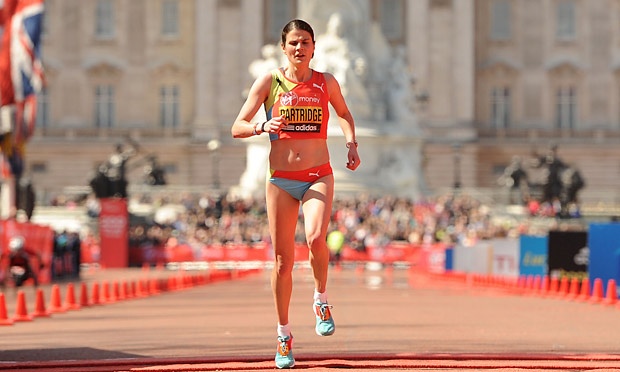 Susan Partridge – will chase Gold Coast 2018 and London 2017 standards again on Sunday
*Fife athlete Derek Rae will represent GB and NI again in London on April 23 in the World Para Athletics Marathon Cup and warmed up with a good PB in the Scottish 10-Mile Champs at Strathclyde Park earlier this month weekend with 53.38.
An enthusiastic club runner prior to his accident, Derek has now lowered his marathon PBs year after year, with a best of 2:37.28.
A couple of weeks ago, Derek spoke to British Athletics about his preparations for London . . .
Derek Rae blog post from early April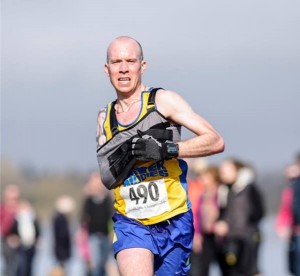 Derek Rae – GB vest this weekend in London
Tags: Callum Hawkins, Road Race Grand Prix, Robbie Simpson, Scottish Marathon Champs, Susan Partridge, Tsegai Tewelde, Virgin Money London Marathon