Go Scotland release final Games photo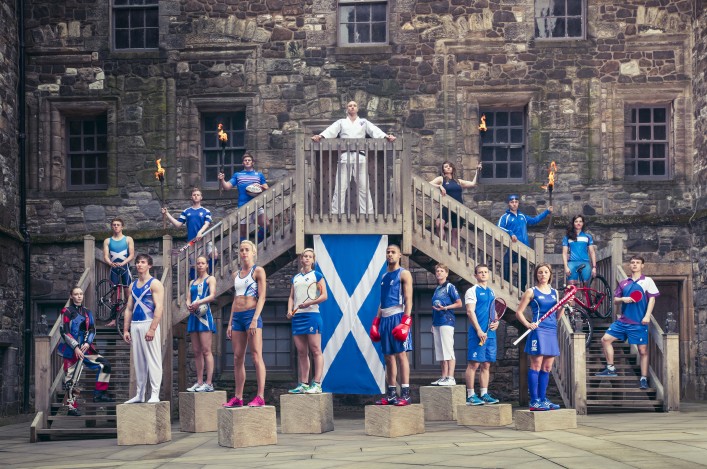 Proud to be your Team Scotland
As the first athletes arrive in the Commonwealth Games Village, Team Scotland has just released the final pre-Games hero shot in its popular set of 'Go Scotland!' athlete images.
The image, titled 'Proud to be Your Team', was taken in the historic Lion's Den at Stirling Castle and includes athlete representatives from the participating sports – including European 800m champion, Lynsey Sharp.
Photographed by Alistair Devine and Stuart Gray, most of the athletes featured are new additions to the 'Go Scotland!' campaign which was first released in 2013 to mark one year to go until the Commonwealth Games.
The athletes featured in the latest Team Scotland image are:
Craig Rodgie (Swimming), Lynsey Sharp (Athletics), Jillie Cooper (Badminton), Lewis Benson (Boxing), Kerry MacPhee (Cycling), Liam Davie (Gymnastics), Linda Clement (Women's Hockey), Ian Moodie (Men's Hockey), Matt Purssey (Judo), Margaret Letham (Lawn Bowls), Lesley MacDonald (Netball), James Johnstone (Rugby 7s), Seonaid McIntosh (Shooting), Alan Clyne (Squash), Sean Doherty (Table Tennis), Grant Sheldon (Triathlon), Louise Mather (Weightlifting).
Jon Doig, Team Scotland Chef de Mission said: 'The 'Go Scotland!' campaign has been a fantastic way of raising the awareness of the sports in the Games and profiling our fantastic athletes who will be proudly representing Scotland over the coming weeks, as well as some of Scotland's iconic scenery and landmarks
'This final image taken in the 'Lion's Den' at Stirling Castle combines a historic setting in the heart of Scotland, with the power, passion and pride of the athletes as they prepare for battle on the field of play. It really captures the essence of the Games and the amazing diversity of sports that will be on show.
"In a few days we look forward to hearing the crowd roar 'Go Scotland!' as the public show their support for Team Scotland, when our largest ever team of 310 athletes and 157 officials proudly march out in the Opening Ceremony at Celtic Park.
'We want to say a huge thank you to Glasgow photographers Alistair Devine and Stuart Gray who have worked tirelessly over the last year to create some truly stunning and memorable images that have also been used to dress our area of the Athletes' Village and our 'friends and family' venue Scotland House.'
The public can get behind the team and show their support over the coming weeks at goscotland.org and through our social media channels including Twitter @Team_Scotland or Facebook Team Scotland.
All the images are available to download free as posters from the image gallery of goscotland.org. Signed original prints will be auctioned to raise funds for the Scottish Commonwealth Youth Trust which supports future generations of young athletes as they aspire to compete in a Commonwealth Games.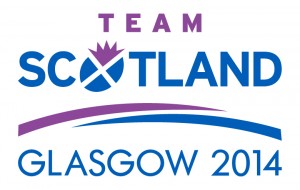 Stirling Castle picture: By Alistair Devine
Tags: Commonwealth Games, Go Scotland, Jon Doig, Lynsey Sharp