FPSG Athlete of the Year short-lists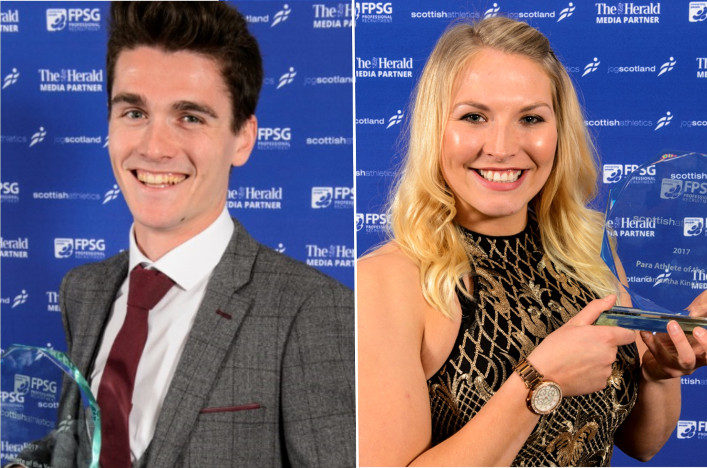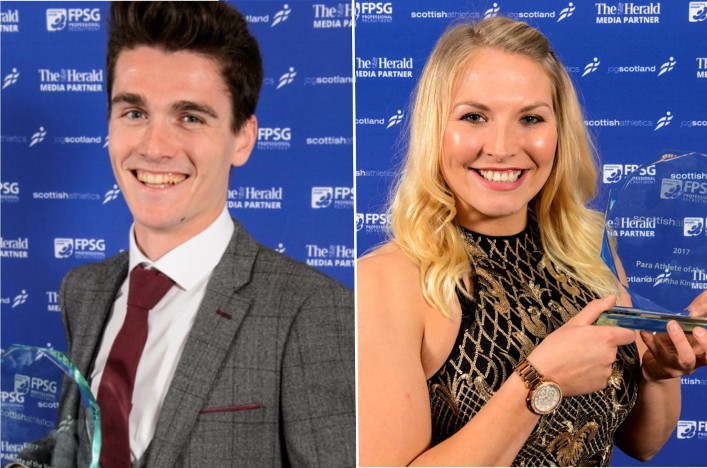 Callum Hawkins won the FPSG Athlete of the Year award last year and Sammi Kinghorn took home our FPSG Para Athlete of the Year trophy (photos by Bobby Gavin)
Buy tickets for the FPSG Awards Dinner
Five athletes will contest our top award at the FPSG Annual Awards – with our short-lists now revealed.
Dame Kelly Holmes is our Guest of Honour for the big night at the Hilton Hotel in Glasgow on Saturday 3 November – with tickets on sale online.
And the contenders for the FPSG Athlete of the Year are now confirmed on a short-list of five (in alphabetical order): Eilidh Doyle, Charlotte Morgan, Laura Muir, Robbie Simpson and Jake Wightman.
It's been such an exciting year and that is reflected also in the short-lists for the other athlete categories which take in Para, Masters, U20 and U17. We will announce in due course further short-lists to cover other awards such as clubs, coaches, volunteers and Officials.
Many congratulations to all the athletes who have been short-listed in the categories confirmed today – and to their families, coaches and clubs who helped develop them over the years.
Our FPSG Para Athlete of the Year short-list reflects the medal success of our race runners at the European Championships with nominations for Hannah Dines and Gavin Drysdale – with the other two contenders being Maria Lyle and marathon runner Derek Rae.
'I am really looking forward to coming to Glasgow in November for the FPSG Annual Awards and helping to present the FPSG Athlete of the Year trophy,' said Dame Kelly Holmes.
'It has been such a superb year for so many Scottish athletes – across various events – that the one thing I am glad I haven't been involved in has been choosing the short-lists!
'As you can see, it is down to five names now and I think any athletics fan in Scotland or beyond looking at it right away will spot how difficult it has been. When you add in other athletes who won medals or broke National Records then maybe the short-list could have gone right up to 8-10 athletes and still been very credible indeed.
'All five of these are great nominations and, as I said, I can see how tough it has been for the Awards panel to come up with a short-list. And there's a lot of talent there, too, on the age group awards and fine performers in the Masters and Para categories, as well.
'I look forward to helping scottishathletics and their sponsors FPSG reveal all the winners on November 3 in Glasgow!'
Herald are our Media Partners for FPSG Awards Dinner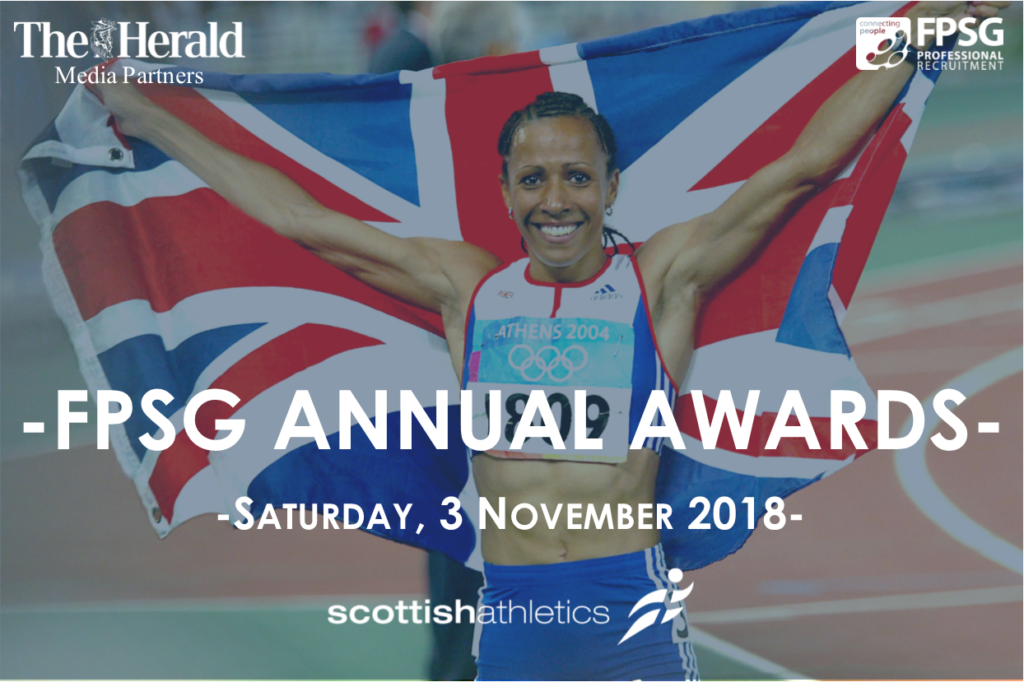 (short-lists in alphabetical order)
FPSG Athlete of the Year:
Eilidh Doyle
Charlotte Morgan
Laura Muir
Robbie Simpson
Jake Wightman
U20 Athlete of the Year:
Anna Macfadyen
Alisha Rees
Erin Wallace
U17 Athlete of the Year:
Scott Brindley
Kane Elliott
Ellie O'Hara
Keira Waddell
Masters Athlete of the Year:
Zara Asante
Fiona Matheson
Charlotte Morgan
Alastair Walker
FPSG Para Athlete of the Year:
Hannah Dines
Gavin Drysdale
Maria Lyle
Derek Rae
*We will confirm short-lists in some of the other categories for the FPSG Awards next week – with Club and Volunteer of the Year due next. Thanks.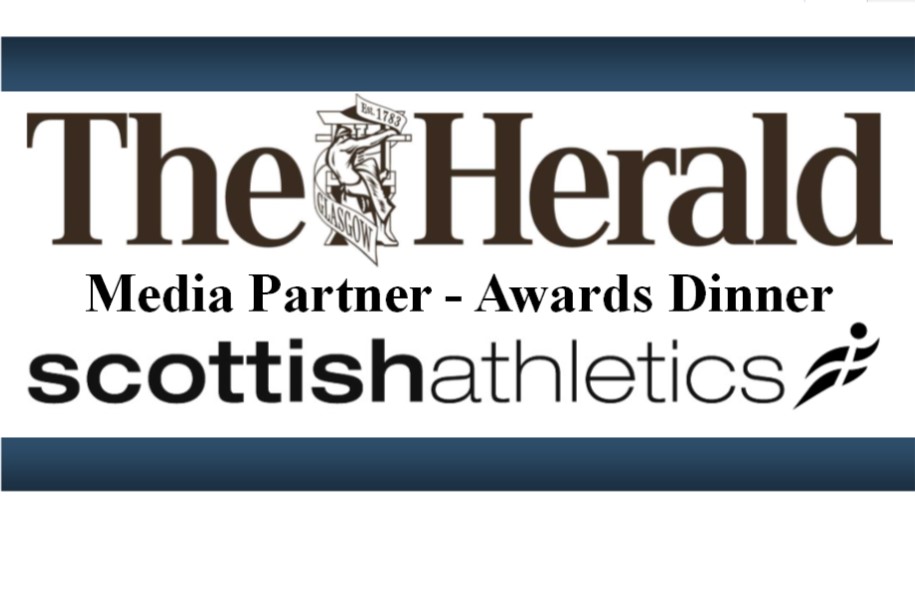 Tags: Charlotte Morgan, Dame Kelly Holmes, Eilidh Doyle, FPSG Annual Awards, FPSG Awards Dinner, Hilton Hotel Glasgow, Jake Wightman, Laura Muir, Robbie Simpson