Four get ready for World Youths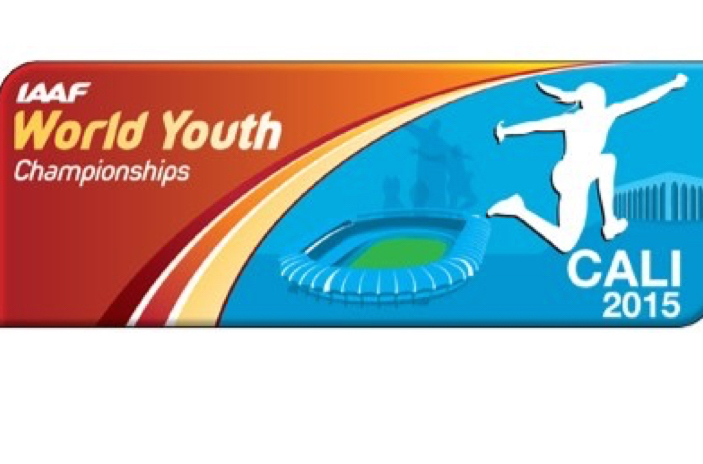 Four young Scots are preparing for one the experiences of a lifetime as they get set to compete in the World Youths with GB.
The squad are in Cali, Colombia, for the event which takes place later this week and our quartet – Ben Greenwood, Cameron Tindle, Carys McAulay and George Evans – means the 27-strong selection by British Athletics has 15 percent Scottish representation!
UPDATE – Ben Greenwood has been chosen by team mates to captain the team, along with Naomi Ogbeta. He told British Athletics: "It is a great opportunity to be a captain on my international debut, it should be good fun. I told them all the hard work was getting selected for the team and that they should enjoy the experience, make the most of it and not to be nervous.
"I targeted making this team in 2013 – I saw the World Youth Championships in Donetsk and was inspired by Kyle Langford winning bronze there. I went to my coach and said 'I'm going to be there in 2015'."
Selection indeed comes after a lot of hard work by our teenage athletes and, of course, there is significant coaching, parental guidance and club support involved in the development of these 16 and 17-year-olds, too.
Ben and Carys will both compete at 800m while Cameron is in the 200m for Colombia while thrower George on this occasion is selected for the discus only. All four will also be making the long journey to Samoa later in the summer to feature with Team Scotland at the Commonwealth Youth Games.
British Athletics selection announcement
It was a special day a couple of weeks ago when all were named in both teams on the same June morning and scottishathletics spoke to the three lads about their development.
As they prepare to wear GB vests at World Youths level, here's what they said: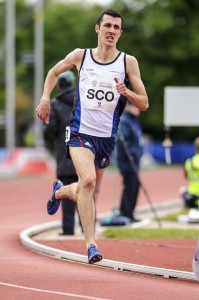 Ben Greenwood (800m, Perthy Strathtay):
'I've been in the sport five or six years, although I played football for the first part of that time. I was a centre forward and a winger and tried to use my pace!
'I went off it a bit and, as my running improved, athletics started to take over. I would say David Rudisha is an inspiration.
'My coach is Catriona Tavendale and I'd like to thank her and my parents, Gail and Jonathan, for all their support over the past few years. People at the club, Perth Strathtay, have been really helpful as well and I train regularly with Sol Sweeney as well as some of the younger athletes.'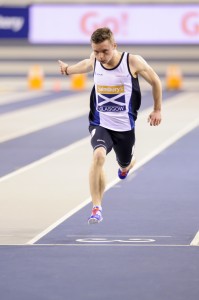 Cameron Tindle (200m, Edinburgh AC):
'I have only really been sprinting for two years. I was playing rugby for a while to quite a high level with Northumberland School of Rugby – which feeds into the English system.
'A couple of years before that I did go along to Berwick Harriers when I was quite young but they are more an endurance-type group and there wasn't much happening in terms of sprints.
'It was my decision to drop the rugby. I had reached the point where it was one sport or another and I just felt athletics was the better option. There was more chance of injury with rugby and all my team-mates were getting bigger and stronger than me!
'My parents Paul and Eleanor have been great, and my three brothers, and my two coaches Bruce Scott and Henry Gray have helped me develop.'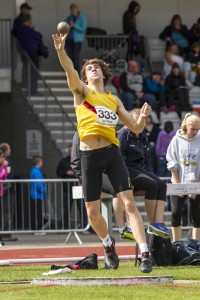 George Evans (discus, Inverness Harriers):
'I've been in athletics for about five years. I went along to Inverness Harriers when I was 12 and started off a sprinter there in an age group squad.
'I went to try out at the shot one night and really enjoyed it and did well. I had a go at discus around that time as well. Pretty soon I was no longer sprinting!
'One of the coaches, Duncan Flockhart, formed a throws group and that helped me develop. Duncan was my coach up until a year ago and he took me to 55.32 in the discus, which was only 68cm short of the World Youth qualifying standard.
'I earned a scholarship for Strathallan School and it made sense to train at Pitreavie and work with Colin McCulloch as my coach. I'm delighted with how things have progressed and I am throwing further in both events.
'My parents, Roger and Kathleen, helped me along the way and the coaches I've mentioned. Inverness Harriers and Shaftesbury Barnet have been very helpful, too.'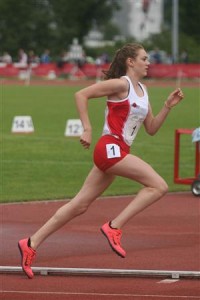 Carys McAulay (800m, Warrington)
Carys is a 16-year-old Scot who is living in England who has made remarkable strides in her athletics during the past 12 months her so.
The 800m runner, who represents Warrington AC and is coached by Philip Hicken, has knocked four seconds off her PB during 2015 and actually made the qualifying standard for the European Juniors, as well as for the World Youths. She won an England Athletics U20 bronze medal at 800m at Bedford in June when Mhairi Hendry won silver.
'I am so happy to be selected for both the World Youths with GB and the Commonwealth Youth Games with Scotland,' she tweeted after the double announcement.
And the Warrington-based athlete's development has caught the eye of experienced GB international Jenny Meadows, who lives in that area of England, too. Meadows went on social media to congratulate Carys on her selections.
Tags: Ben Greenwood, Cameron Tindle, Carys McAulay, Colombia, George Evans, World Youths