Final scores in our Event Specific Series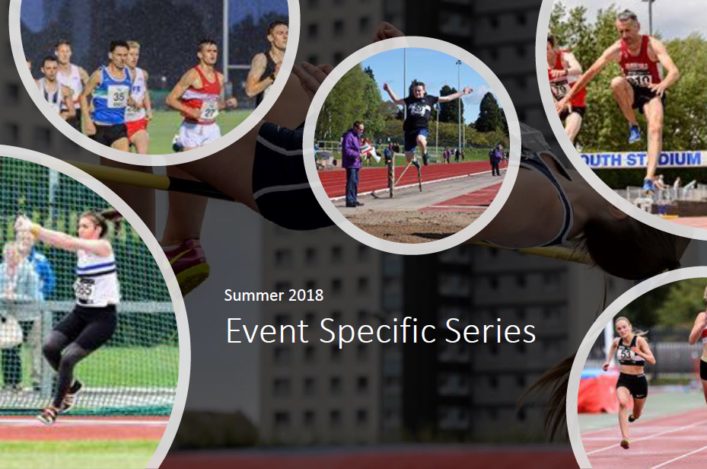 Final scores in Event Specific Series
scottishathletics are delighted to publish the final scores for the Event Specific Series – following a pilot year in the 2018 track and field season.
The numbers around this series are really encouraging for the sport with no fewer than 2046 athletes from 97 clubs having had an event scored somewhere along the line – with 7101 performances scored, in fact.
All scottishathletics championships at District and National level for all age groups were scored as well as the Throws GP events, the Jumps Series, SAL Hurdles and steeplechase open graded; GAA Miler Meets and Sprint Galas and a number of other events including pole vault and open graded meets in Shetland, Orkney, Inverness and East Lothian.
All the final winners in the Events Specific Series are now online – clubs and athletes – across various events and age groups.
Our own focus is primarily on the clubs and for the sake of the series these were split into three bands (according to membership size).
So here's the final outcome in two of the main sections.
Category A clubs (270+)
Overall Club (Participation)
(overall counting performances – best three results per athlete)
1 Edinburgh AC 133,799 2 Aberdeen AAC 106,299; 3 VP Glasgow 102,33
Best Performing Club
1 Edinburgh AC 25,152; 2 VP Glasgow 24,846; 3 Kilbarchan AAC 24,527
Category B clubs (120-269)
Overall Club (Participation)
1 Inverness Harriers AAC 96,475; 2 Falkirk Vics 47,977; 3 Lasswade AC 42,121
Best Performing Club
(best 30 scoring performances by club max three performances per athlete; 15 male and 15 female performances)
1 Inverness Harriers AAC 22,372; Falkirk Vics 21,406; 3 Lasswade AC 20,645
Category C clubs (1-119)
Overall Club (Participation)
1 Shetland AAC 68,500; 2 Inverclyde AC 38,694; 3 Team East Lothian 31,372
Best Performing Club
1 Shetland AAC 18,263; 2 Glasgow School of Sport 17,682; 3 Inverclyde AC 16,281
And the overall winners in the Best Performing Clubs by Events Groups section were as follows
Endurance – Aberdeen AAC
Jumps – Edinburgh AC
Sprints – Edinburgh AC
Throws – Inverness Harriers
Final scores in Event Specific Series
Tags: Edinburgh AC, Event Specific Series, Inverness Harriers, Shetland AAc